Priscilla's dream to transform Vanuatu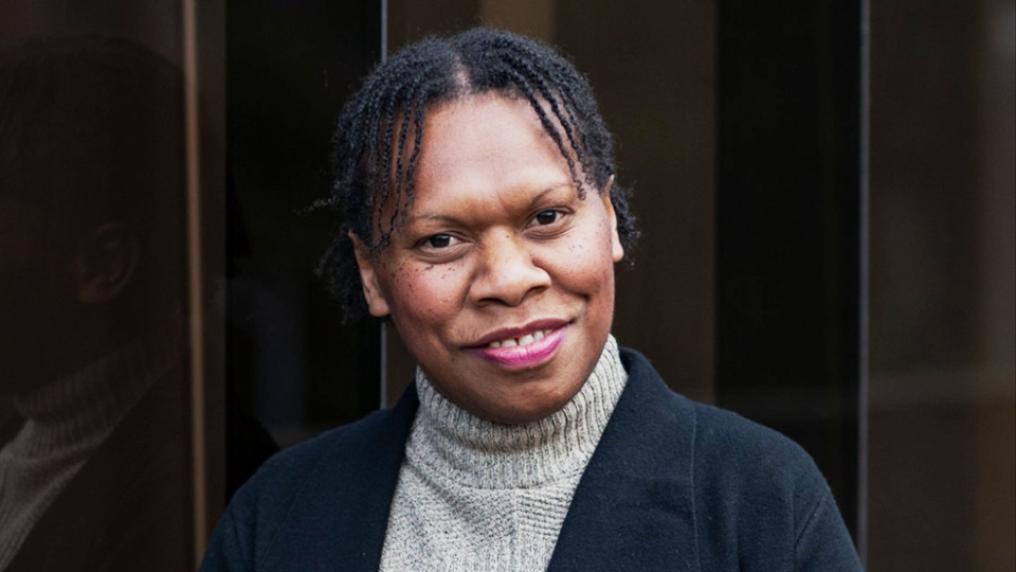 I chose to study in Australia because of quality education and to experience life in a new country while being exposed to a different style of work and living with the cultural diversity that Australia offers.
Priscilla Samson (Vanuatu)
Bachelor of Social Work
Originally from Vanuatu, Priscilla Samson is currently studying a Bachelor of Social Work at Victoria University (VU), making her the first in her family to attend university. After touring the VU campus in person, Priscilla felt confident that it was the place to realise her ambitious dreams of innovating her home country.
This is what Priscilla had to say about her experience as an international student at VU and what the future holds.
How funding helped Priscilla bring her goals to life
According to Priscilla, her choice to study in Australia and at VU specifically was motivated by two main criteria. Firstly, to gain a world-class education, and secondly, to expand her cultural horizons.
"I chose to study in Australia because of quality education and to experience life in a new country, while being exposed to a different style of work and living [with] the cultural diversity that Australia offers," she explains.
Priscilla's dream became a reality when she was awarded a full Australia Awards Scholarship by the Australian Government, funding that would enable her to pay for her studies. This included a full tuition fee waiver and welfare support, including benefits such as Overseas Student Health Cover (OSHC) and a Contribution to Living Expenses. This welfare support provides significant assistance to international students during their studies at VU.
"All of this support has made my study journey easier at Victoria University, as I get to dedicate 100% of my efforts towards my studies and performing well."
Finding value outside of the classroom
Outside her study, Priscilla engages in a lot of community development and youth work in Melbourne, which allows her to help a diverse range of people. Meanwhile, her degree is helping her build the tools to understand more about social justice and assisting people.
VU's focus on social work field education (also known as work integrated learning) is an essential part of this degree. Students get to complete two industry-based placements in different human service agency settings, under the supervision of experienced social workers.
My country can benefit from these social work skills when I return home and I am looking forward to contributing to the country's development where necessary when I return.
Adopting an innovative study method
Offering an alternative approach to traditional degrees, the VU Block Model allows students to focus on one course unit at a time over four-week, seven-week or eight-week blocks, rather than juggling multiple units at once.
Priscilla said that she was thrilled to get to study under the Block Model instead of the traditional full semester model.
This Block Model has really helped me to manage my studies and focus well on the subjects as it has allowed me to draw as much [as possible] from the courses. Then, I get to take a restful break before jumping on to the next course.
Benefitting from support services
According to Priscilla, VU is home to a wide range of support services, chief among them the Learning Hub.
"All my essential study-related queries and career information can be accessed and answered through the Learning Hub, which adds to my student experience," she says.
Support services like the Learning Hub are crucial, particularly for international students, who tend to face more challenges.
"We are away from family and friends back home, and it takes a while to settle in as a student alone. I definitely miss the food back home from time to time."
While these factors add layers of complexity to the international student experience, Priscilla has some wise insights into navigating the experience.
"Challenges don't last. If you remember why you came here and the goals you want to achieve, you will realise that all the challenges are worth it in the long run."
Going back to her roots
Priscilla intends to return to Vanuatu after completing her studies at VU. She shares that she plans to use the skills gained from studying in Australia to solve social problems related to mental health, family violence, and school education.
"I see myself contributing to a changing society in Vanuatu. I am passionate about helping people, and my degree will let me do just that."