Prepared for postgraduate success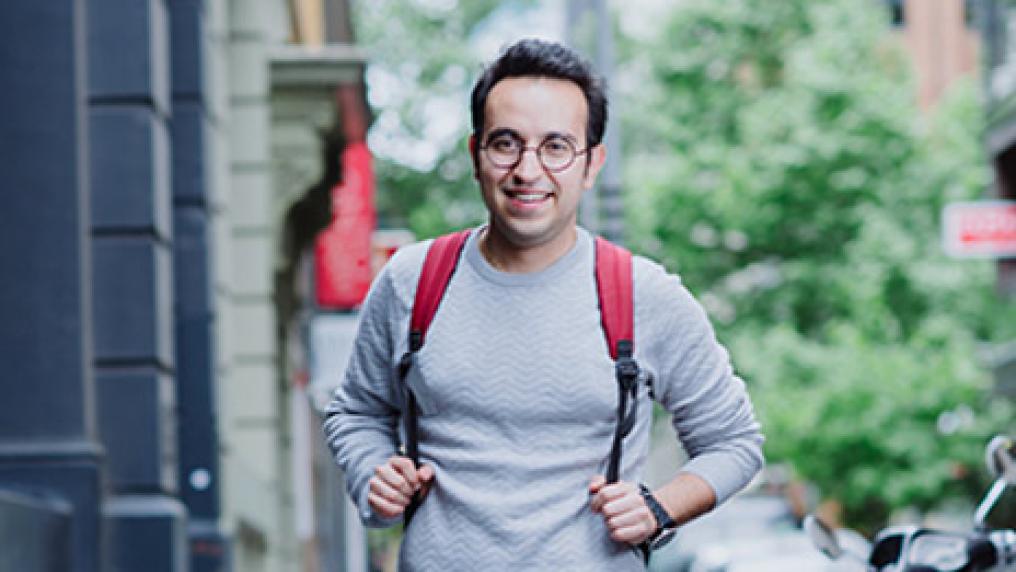 I highly recommend other international students to come to VU with a goal because at VU, they can achieve that goal.
Parsa Haghighi (Persia)
English for Academic Purposes (EAP), Master of Project Management
For Persian-born Parsa Haghighi, moving to Melbourne opened his eyes to an array of interesting people and cultures.
"Melbourne is such a friendly city, the people here are very easy to get along with," Parsa says.
"I came here to study at Victoria University and I am very glad I made that decision because there is also a great culture of community within VU," he says.
Parsa spent five months studying English for Academic Purposes with VU English – the University's English language school and a division of College of English, Foundation and Pathways.
Based in Melbourne's city centre, VU English delivers preparation courses which help students from non-English speaking backgrounds to develop the level of English required to succeed in a university course.
"Everyone is so friendly and I've particularly enjoyed being at the City Flinders Campus because it's in the heart of the city and an amazing campus," he says.
By completing this English language course, Parsa is now a step closer to achieving his end goal; obtaining a Master of Project Management at VU.
"The benefit of studying an English language course at VU is that it shows you the final destination by focusing on outcomes."
There are fantastic teachers at VU English and through them I've really improved my communication skills, which will prepare me for my further studies and my working life.
"I highly recommend other international students to come to VU with a goal because at VU, they can achieve that goal."
Courses studied