Making a difference: Levi's unique pathway to law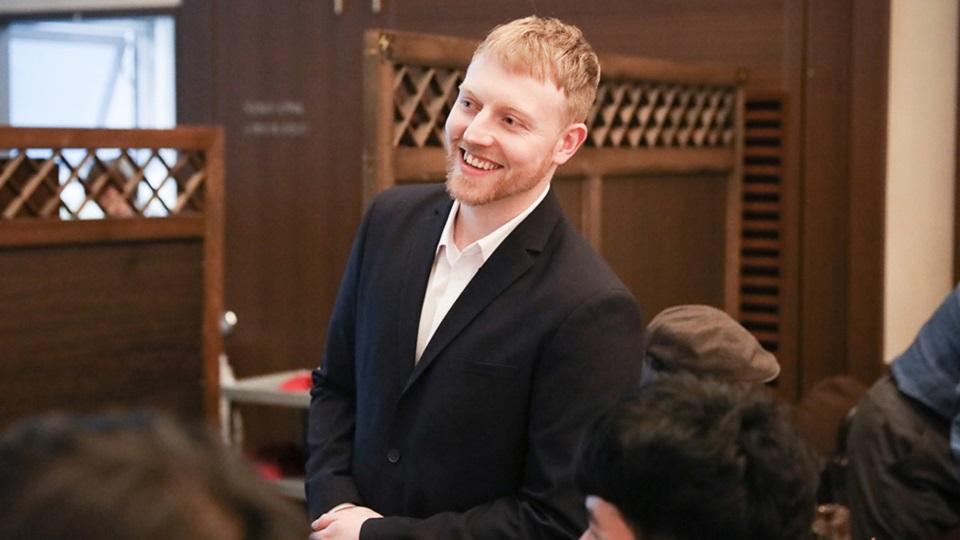 My internships helped me transition the theory of everything I'd learned into practical applications. This experience was key to me gaining my first legal role.
Levi Brookes
Bachelor of Laws (Honours)
Levi Brookes had long considered a career helping others, but law was never part of the picture. After trying various courses and careers on for size, he made it to VU, where he took a pathway into a Bachelor of Laws (Honours). Levi shares his journey, and how his practical experience and the VU Block Model have helped him arrive at his dream job.
Fighting off self-doubt
"I spent quite a few years not knowing what path I wanted to take in life. As someone from a low socio-economic background, for a long time I believed law was somehow above me.
I grew up in Manchester, England and finished school at 16, moving country a few times. I studied literature and computer programming in the UK, and once in Melbourne I studied anthropology and linguistics at another uni. But I hadn't found my niche."
Finding the right path
"All I knew was that I was passionate about helping people, and giving a voice to those who don't have one. So I took the chance and challenged myself. I enrolled in the Bachelor of Legal Services at VU, which then provided a pathway into the Bachelor of Laws.
Succeeding in my career is great, yet the real success that empowers me is in pushing for social justice."
Making it work with the Block Model
"The VU Block Model is the best thing offered at any uni I've studied at. It enabled me to focus on one subject at a time, so I could engage fully and best absorb the content.
In my final year of uni I was working two full-time jobs while producing my honours thesis. It was a huge juggle but my excessive planning and the structure of the Block Model enabled me to manage. The option of morning, afternoon and evening classes was great for my busy lifestyle."
Experience makes all the difference
"At the start of my final year I began a duty lawyer internship with Victoria Legal Aid (VLA). The program was paused due to COVID, but my experience gave me a solid direction for my future goals.
Soon after graduating I was accepted into VLA's 12-month Steve Myall Graduate Program, which focused on criminal and family violence law. We help clients who typically can't afford private lawyers and don't have knowledge of the legal system.
My internships helped me transition the theory of everything I'd learned into practical applications, and my experience was key to gaining my next role with VLA's New Lawyer Program.
I'm so proud to say that I am finally an admitted lawyer!"