Launching a career in law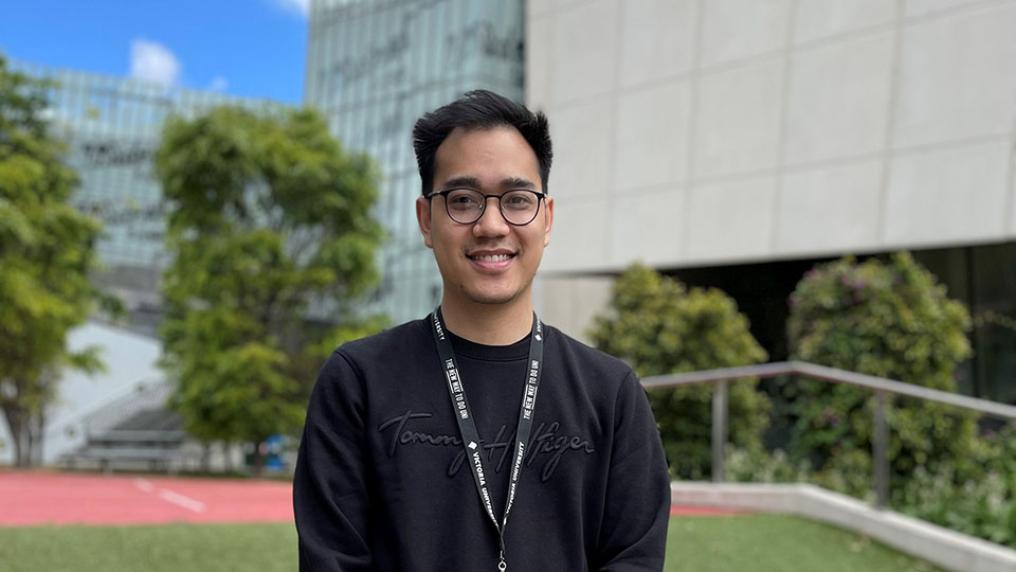 I'm very confident of finding work after I graduate. The networks I've developed through internships at VU have been amazing.
Farriz Roslan
Bachelor of Laws
Farriz Roslan, from Singapore, won the Outstanding Student Award at the 2022 VU Student Leadership Awards, in recognition of his inspirational work advocating for international students. As he comes to the end of his Bachelor of Laws, Farriz looks back on an incredibly connected and engaging experience at VU, as well as forward to an exciting career.
"I feel really good about finishing, but I'm actually a bit sad, too. I've made such a home for myself at VU, and I'll miss the friendship and collaboration with peers.
"I remember when I first came to VU to find out how to apply. The person who helped me, Elizabeth, was so welcoming and supportive. She's now one of my colleagues and friends. After talking to her, I knew I didn't have to look any further."
Block Model benefits
"The Block Model was the main reason I chose VU. It was in the news a lot in 2019, and I thought it sounded like a great system that would really help me focus on my degree. I study in 3 hour classes, 3 days a week, which has made my experience really smooth and given me the chance to fit in work, internships and other activities.
"There are so many clubs and opportunities to get involved in at VU. I joined the Law Society in my first week and eventually became Vice-President and Secretary. I've also been Chairperson of Students as Partners, working with VU staff and students to ensure projects are student-focused, and Treasurer of the International Student Association, helping to organise events, activities and trips.
"The University provides funding for students to run clubs independently, helping us to create great networks and friendships. I've made friends from all other the world and connected with different cultures."
Outstanding support & opportunities
"My lecturers have been extremely supportive. From day one, they've repeatedly told me about the services and opportunities available and encouraged me to get involved.
"Everything I do and how I develop has been strongly planned and supported by the University. Every year, we have success plans developed for us. There's no pressure or expectation, but I've really felt lifted by the support that I get here.
"I've actually worked in a number of jobs at VU, including Student Ambassador, Graduate Research Administrator and Student Advising Assistant at VUHQ, our student services centre. Working at VUHQ, I've seen first-hand the amount of support that VU offers to international students."
Internships & connections
"During my degree, I've had three internships: one at Victoria Legal Aid, as part of a Work Integrated Learning program, and others at WestJustice and Flemington and Kensington Community Legal Centre, which VU helped to arrange. I've also had volunteer positions at legal organisations including VICWise, Lawyers for Peace and the Law Institute of Victoria.
"I'm very confident of finding work when I graduate. I've been recommended to apply for jobs in the courts, and I've got great connections and references. I'm hoping to go into the family violence area, helping victims of domestic abuse. VU works hard to ensure you have the experience, qualifications and capabilities to succeed in your field.
"To anyone thinking of studying here, I'd say come with an open mind and expect that you're going to have fun. I've got a great degree and had a lot of amazing experiences along the way."
Interested in a career in Law?
VU offers undergraduate and postgraduate courses in law and criminology, getting you on the path to a fulfilling career.