Jacinta's making a splash in sustainability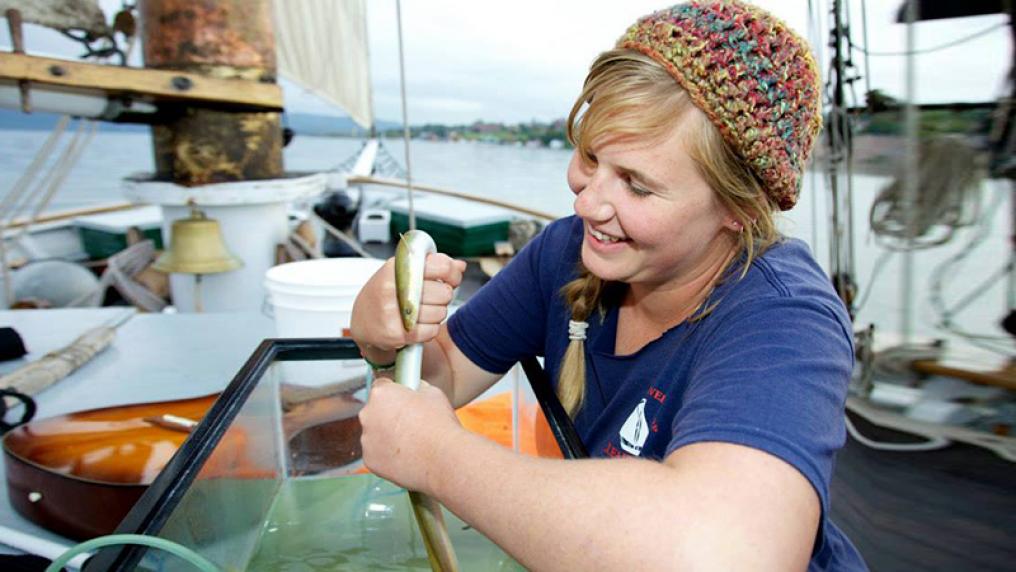 The Bachelor of Science at VU was super hands-on, which I loved. In my job now I get to help conserve this extraordinary place.
Jacinta Early
Bachelor of Science
Marine biologist Jacinta Early's career took her all the way to New York City – now she is working to protect the precious oceans back in her heartland.
"I've been passionate about the aquatic environment and conservation since I was an inquisitive child paddling around rock pools.
When I was studying Science at VU, I was grateful I got to do so much fieldwork as it's truly the best way to learn.
VU's teachers have a lot of published research – but they're also working professionals which is so important for students learning the industry.
During my studies I volunteered with Marine and Freshwater Discovery Centre Queenscliff, and I got a paid position as a field technician at VU which was great experience.
My thesis was Assessment of Venus Bay Pipis , funded through Victorian Fisheries Authority.
After graduation I moved to New York for two years, working as an onboard educator and resident aquatic biologist for Hudson River Sloop Clearwater Inc (a non-profit whose mission is to preserve and protect the River and related bodies of water). My role involved coordinating and teaching education and volunteer programs. I implemented the area's first microplastic education project that is still today being used for research.
Now back in Australia, I am a Port Phillip Facilitator for Fishcare Victoria. I facilitate volunteers and produce creative education programs for the Victorian school curriculum.
Part-time I also take tours on the Polly Woodside tall ship along the Yarra River. Tourism is such a fun way for me to engage with the public about sustainability.
Most people don't know that 90-95 per cent of the species in Port Phillip Bay are not found anywhere else in the world. I love sharing how special this place is and being part of conserving it for future generations to enjoy."