How Aarianna is changing the world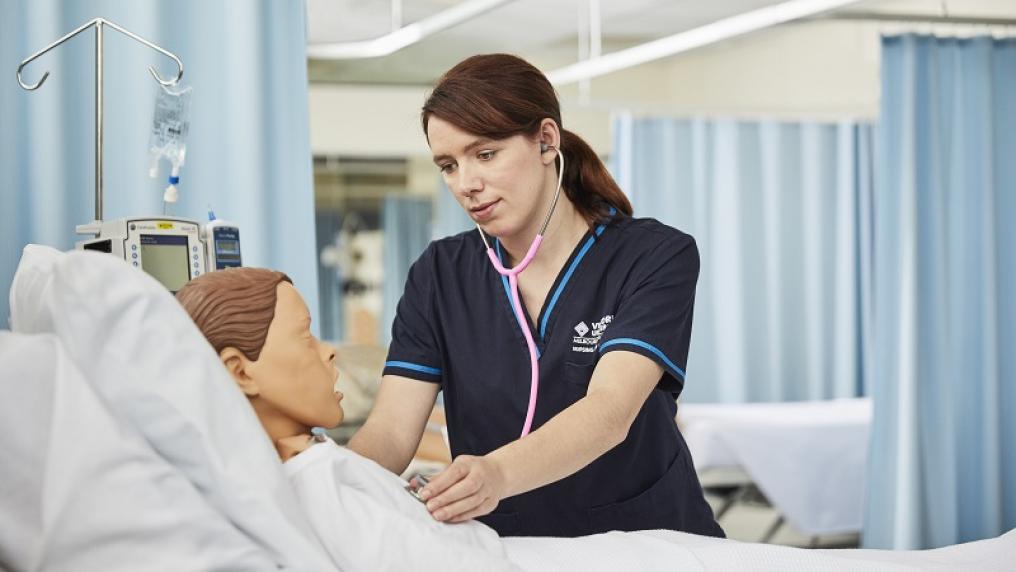 I could see suffering happening and I wanted to do something practical.
Aarianna Read
Diploma of Nursing HLT54115, Bachelor of Nursing
Having grown up in Amsterdam with an Australian mum and Scottish dad, Aarianna Read is a true global citizen. During a life-changing move to Greece to volunteer with refugees, Aarianna decided to pursue a nursing qualification in Australia, to enable her to treat those most vulnerable.
"I studied graphic design in my home of Amsterdam, and for years I loved being a creative. But I began to think of it as a side passion, and I wanted a day job that made a difference for humanity.
Living on one of the richest continents on the planet, I could see the suffering happening – children literally dying at our borders – and I wanted to do something practical. I made the move to volunteer for five years with a refugee centre in Greece.
I worked in search and rescue as the boats arrived. Our team was their first point of contact – we'd call ambulances and do what we could to help the sick and injured. But I wanted to provide the care they needed.
So, with my Australian citizenship in hand, I pursued nursing studies in Melbourne. I searched unis for nursing and VU just kept coming up.
I chose VU's diploma pathway so I could work in nursing positions after the two-year qualification while I completed my degree. The diploma delivers a solid, practical foundation, increasing your skill level and providing a year of credit towards the degree. The teaching staff are experienced and highly educated. Many still work in the industry and are all experts in their fields.
I completed several placements through my TAFE course and degree, which gave me a taste of diverse nursing specialisations, including aged care, general wards (rural and metropolitan) and mental health facilities.
Doing my final placements during a global pandemic has certainly had some major changes. In my most recent hospital placement in general acute care, the ward was cleared out early in preparation for COVID-19 patients. We were fortunate to not be overwhelmed with patients and took precautions including restricting patients to one visitor per day for one hour. As the virus was brought under control after a few weeks things returned to normal. I have two more three-week placements and I'm so excited to be so close to graduating.
My long-term plan is to return qualified to work with refugees again in retrieval, search and rescue."
Aarianna's nursing pathway