A pathway to career advancement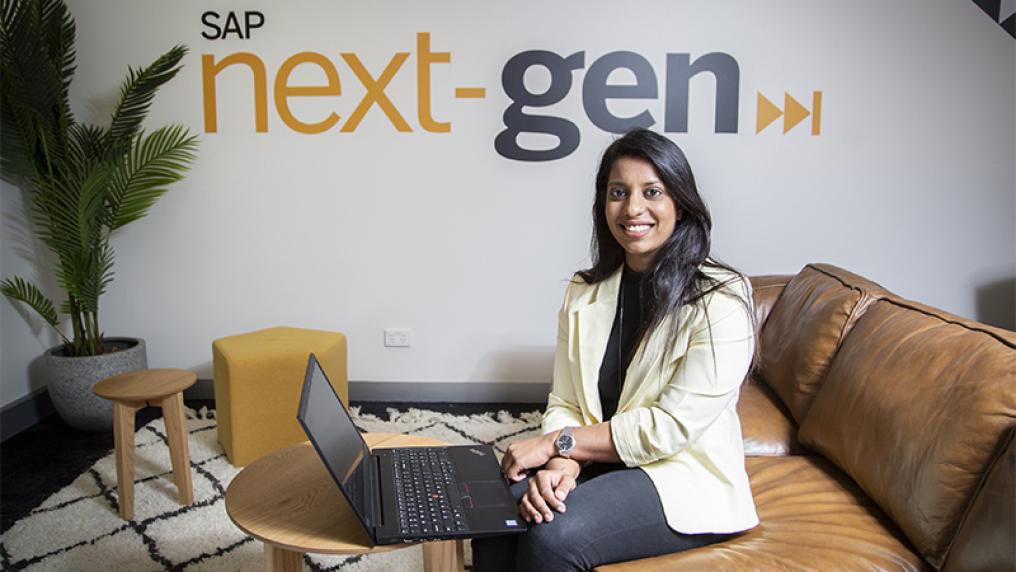 I chose to study the Masters in Business Analytics (Professional) at VU because of the quality of the coursework and the fact that VU is the only university with a SAP-related course at this level and a SAP university alliance.
Meghana Poludasu
Masters in Business Analytics (Professional)
"This postgraduate course focuses on enterprise resource management planning (ERP) systems in SAP and analytical predictive tools such as SAP HANA, Bigdata and R. It will provide me with the additional management and organisational skills that I will require to lead business analytics programs and be industry-ready.
The real-time projects I've been able to work on in the SAP NEXT Gen lab, for multi-million dollar companies such as O-I Glass, have been invaluable. My previous experience, coupled with the extensive classroom training and skill of my lecturers has given me more insight and the ability to apply theoretical and practical knowledge in a real-life setting.
I'm also in my third semester of an internship with Victoria University's own SAP team, gaining further experience and skills that I can apply in my career.
My long term goal is to become a leading business woman in the SAP field and set up my own company. In the meantime, I'm looking forward to graduating and getting a job as a business analyst."
VU is the Academic Competence Centre for SAP in the Asia Pacific Japan region. Find out more about why VU is one of the world's leading institutions in ERP systems and SAP Business Analytics education.