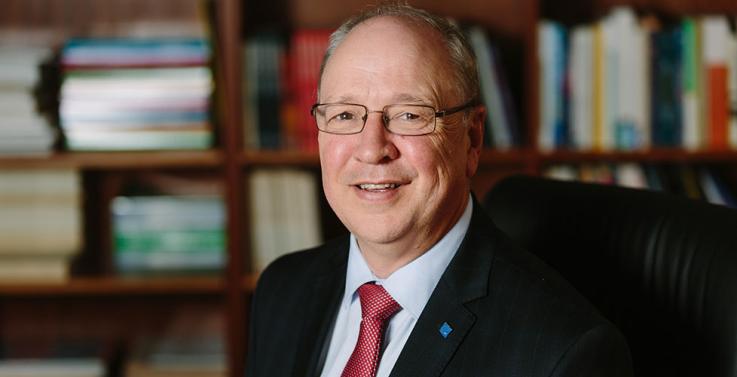 The west – where it is headed and how it will develop over the decades – was open for discussion at The Melbourne Economic Forum.
The quarterly mini-summit, held yesterday at Victoria University's City Flinders campus, examined how best to support and promote economic growth in Melbourne's west.
Creating jobs, infrastructure, developing industries and transport were the main topics of focus, with an emphasis on VU's positive impact on the region, both socially and economically.
VU's Professor Rodney Maddock gave an address (also published in The Financial Review) about how best to position the west in the next decades. He said that between 1992-2013, the University increased employment by 4,350 jobs.
Professor Maddock says the west now faces two big challenges: the decline of its manufacturing heartland, and the fact that it's home "to some of Melbourne's poorer and less skilled citizens."
Ideas about how to combat these challenges were discussed, including attracting industries that require large amounts of space, for example film/television studios. Creating clusters so that the west can thrive independently from Melbourne's CBD are also an option.
The mini-summit opened with an address by Professor Peter Dawkins, Vice-Chancellor and President of VU, and included presentations by:
Professor Bruce Rasmussen (Director, Victoria Institute of Strategic Economics Studies, VU)
Professor Jeff Borland (Department of Economics, University of Melbourne)
Professor Guyonne Kalb (Professorial Research Fellow, University of Melbourne)
Professor John Madden (Centre of Policy Studies, Victoria University)
John Daley (CEO, Grattan Institute)
Kate Roffey (Director, City Economy, Wyndham City Council)
Lucy Turnbull (former Sydney Lord Mayor)
Peter Seamer (CEO, Victoria Planning Authority).
Co-organised by VU and The University of Melbourne, the next Melbourne Economic Forum will be held at The University of Melbourne on 29 November, 2016.