Sport & Recreation Industry Pathway (SARIP) program
VU is excited to be part of the Sport and Recreation Industry Pathway (SARIP) program, supporting secondary school students to achieve their aspirations in sport.
SARIP began as a partnership between VU and three local schools and is now available to all secondary school students and their teachers.
The SARIP program delivers a quality sport based curriculum which supports students' study in the Victorian Certificate of Education (VCE). It offers students with a passion for sport invaluable experience and industry links that provide a pathway to additional qualifications, tertiary study and workplace opportunities.
As part of the SARIP program, students come to VU to participate in Physiology and Biomechanics testing and other exciting projects.
Student outcomes
Participation in the program allows students to gain:
exposure to our state-of-the-art sport and learning precinct
access to leading researchers in sport & exercise science
benefit from our industry connections such as the Victorian and Australian Institutes of Sport, Western Bulldogs, AFL and other elite sporting organisations
support for their study in subjects including Physical Education, Biology, Health & Human Development, VET Sport & Recreation
targeted career advice
a pathway to further study at Victoria University.
Access our laboratories
Exercise physiology labs
Exercise physiology labs are used to study human performance and physiology in sport, exercise and health.
SARIP students will have the opportunity to participate in typical physiological performance testing including:
VO2 max testing,
power testing (i.e. wingate)
altitude and heat acclimatisation.
Biomechanics labs
Biomechanics labs are designed to perform technique analysis and understand the mechanical factors that affect human movement in sport, in the elderly and in disease.
Motor Learning & Skilled Performance labs
The Motor Learning & Skilled Performance labs are used to study the acquisition, performance and perceptual cognitive aspects of movement and related skills.
The lab has been used for the relationship between perception and putting action in golfers, as well as fundamental motor and visual skills of AFL footballers.
SARIP students use our lab technology to observe decision making processes in a live sport situation.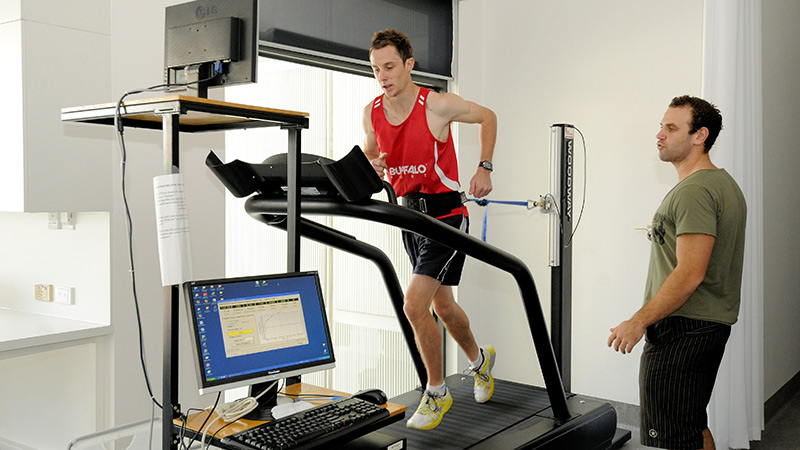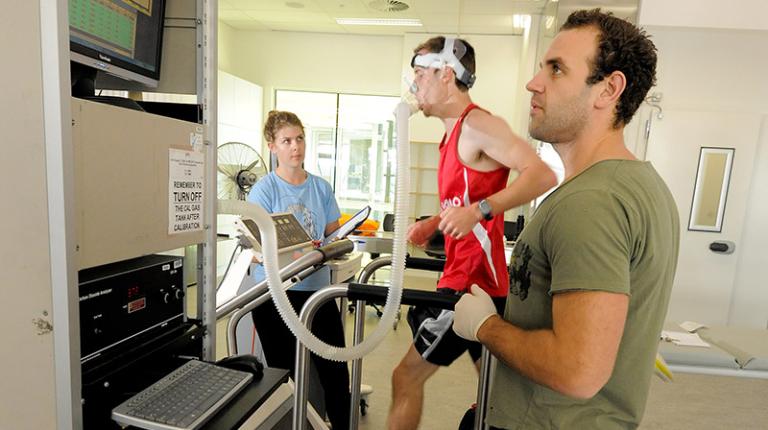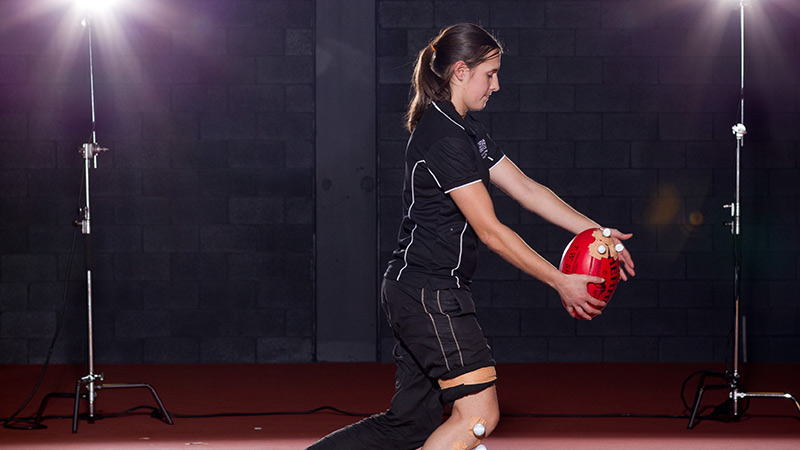 Sport Science Education Big Day Out – program for schools
Enhance your students' learning with our Sport Science Big Day Out laboratory activities designed to complement the VCE curriculum.
We offer a range of activities which can be run separately or as a series.
These sessions are for Years 11 & 12. Please contact us for information about Year 9 & 10 programs.