Women in Data Science (WiDS)
Women in Data Science (WiDS) inspires and educates data scientists worldwide, regardless of gender, and supports women in the field. It is a global initiative that has a wide regional coverage.
The initiative started with a conference at Stanford in November 2015. Now the WiDS conference is global and includes more than 150 regional events worldwide, including WiDS Melbourne.
Recent additions to the program include:
a datathon, encouraging participants to hone their skills using a social impact challenge
a podcast, featuring leaders in the field talking about their work, their journeys, and lessons learned.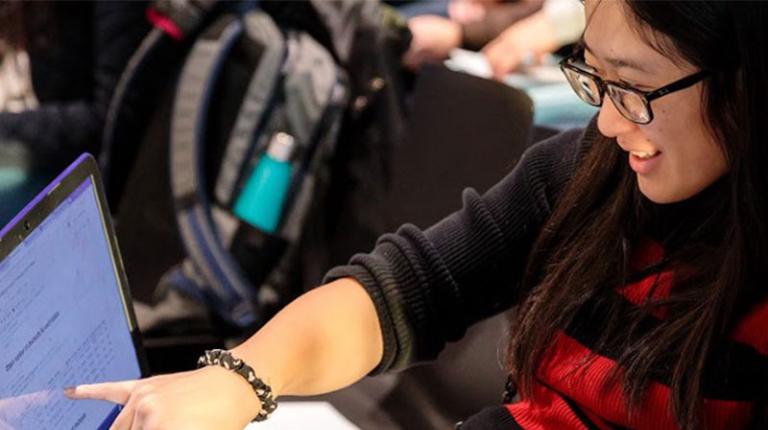 Datathon
WiDS Datathon is traditionally held each year in January–February before the WiDS Conference.
However, you do not need to wait for this event to practice your data skills and get ready for the main event.
Practise your skills
Some opportunities to practise your skills are:
Kaggle.com


Kaggle is an online community of data scientists and machine learning practitioners

MakeOver Monday


A weekly project that explores different perspectives and approaches to create more effective visualisations. It aims to offers inspiration and insights for those who communicate data.

TidyTuesday

 
TidyTuesday is a weekly data project aimed at the R users and amateur data scientists. The focus of the project is on understanding how to summarize and arrange data to make meaningful charts with R libraries, such as ggplot2,tidyr,dplyr, and other tools in the tidyverse ecosystem. But this is not a limitation as all programming environments are welcome – just please remember to share the code used to generate the results and post your implementation at Twitter.
WiDS Melbourne conference
WiDS Melbourne was postponed due to the coronavirus (COVID-19) pandemic. A new date may be announced in future.
The WiDS conference hosted by VU will celebrate the women of data science in Melbourne. All genders are invited to attend this event, which features outstanding women doing outstanding work.
Speakers include industry leaders, data scientists, data consultants and analytic professionals.
While WiDS conference is traditionally conducted at Stanford, WiDS regional events take place between January and May each year at over 150 cities in over 50 countries around the world.
Resources
Access our curated list of meetups and forums, software and books relating to WiDS.
Meetup groups
Connect with like-minded people working in the area of data science and supporting women in the field.
Forums
Books
Software
WiDS Melbourne contact
Dr Maria Prokofieva is the WiDS ambassador for Melbourne.
Maria is a senior lecturer at Victoria University Business school. Her background is in IT, linguistics and finance.
Maria is passionate about using R in academic research and everyday life. Her area of interest is social media analytics, business intelligence and machine learning.
She is a member of R-Ladies Melbourne, PyLadies Melbourne, Melbourne Users of R Network (MelbURN), Melbourne Women in Machine Learning & Data Science and Data Science Melbourne. She is also a Women in Data Science (WiDS) Ambassador.