VU's Indigenous students gain lasting skills & employability with CareerTrackers
Victoria University's Aboriginal and Torres Strait Islander students are benefiting from an innovative internship program that has produced remarkable improvements in university completion rates, nationwide.
Since 2018, the VU Moondani Balluk Indigenous Academic Unit has partnered with CareerTrackers, a national non-profit internship program, to support students to achieve excellence at university and in their careers. The program builds professional networks and experience in industry while participants are still studying, and, according to CareerTracker, boosts completion rates within six years to 91%.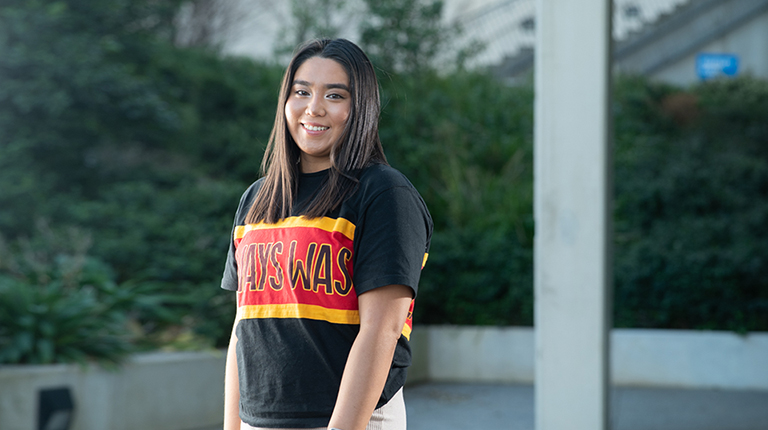 CareerTrackers at VU
Successful applicants, who are studying a broad range of courses, partake in meaningful projects over the 12-week professional internships. The number of VU students taking part continues to grow, with eight participating in 2021. Internships take place during university holidays, so they don't conflict with study demands.
CareerTrackers Program Manager Talia Elliott says in addition to invaluable, paid workplace experience, the benefits are numerous and enduring:
"The real advantage of this program is that students gain transferable soft skills, connections and mentors. Managers become references, and students gain industry insights that can kick start careers."
CareerTrackers also incorporates one-on-one support, networking events, résumé and interview skills, interview preparation and confidence building.
Aboriginal Student Support Officer at VU Marcus Brooke says that students engaged with CareerTrackers have shared with him the program's positive impacts, including invaluable industry work, care and mentoring:
"Hearing the fantastic feedback the program has had on our students' employability and skills, we are pleased to continually support their ambitions and involvement with CareerTrackers."
Gamberre (WA) woman and third-year Bachelor of Science student Stella Rose Lay participated in a 12-week CareerTrackers internship during the 2021 summer break, at engineering firm Mott MacDonald.
"It was so beneficial to gain real-life experience in a STEM-related organisation," Stella Rose says.
"My previous work has been in retail and hospitality, so my internship has gotten me closer to my chosen field. It was a supportive work environment and it boosted my confidence and future career prospects."
In an important conclusion to the program, CareerTrackers alumni become mentors and demonstrate leadership to their peers.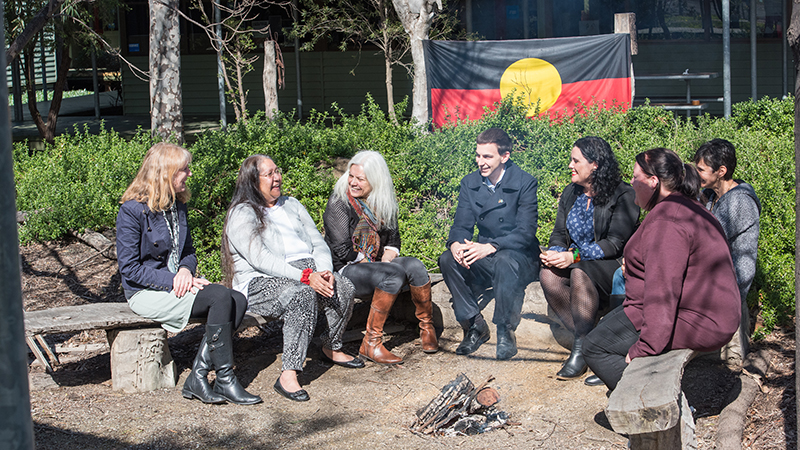 Celebrated benefits
The following statistics demonstrate just some of the outcomes of the program (courtesy CareerTrackers).
67% of non-Indigenous Australians graduate from university in six years or less
41% of Indigenous Australians graduate from university in six years or less
90% of CareerTrackers alumni graduate from university in six years or less
69% of Australian university graduates secure full-time employment within four months of graduating
95% of CareerTrackers alumni are in full-time employment within three months of graduating.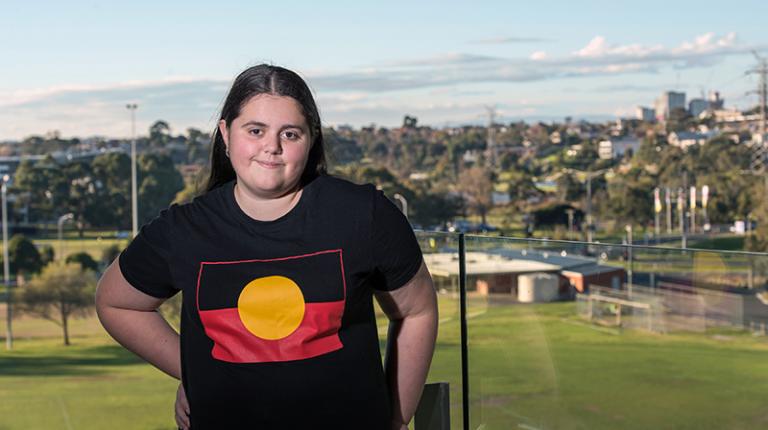 Get in touch
Marcus Brooke
Aboriginal Student Support Officer, Moondani Balluk
[email protected] +61 3 9919 4914