5 people whose ATAR was no obstacle
It's hard to imagine it now, but one day you'll look back on your Year 12 and the stress will be a distant memory.
While ATAR scores might be haunting your dreams now, in a few years this number will be just that – a number.
Here's a secret not many people will tell you: your ATAR does not define you, or your future. You can be disappointed by your ATAR and still go on to have the career of your dreams. Passion, determination and hard work are all you need.
Here are five people who didn't get the ATAR they hoped for, and went on to find great success and fulfilment. Find out how you can, too!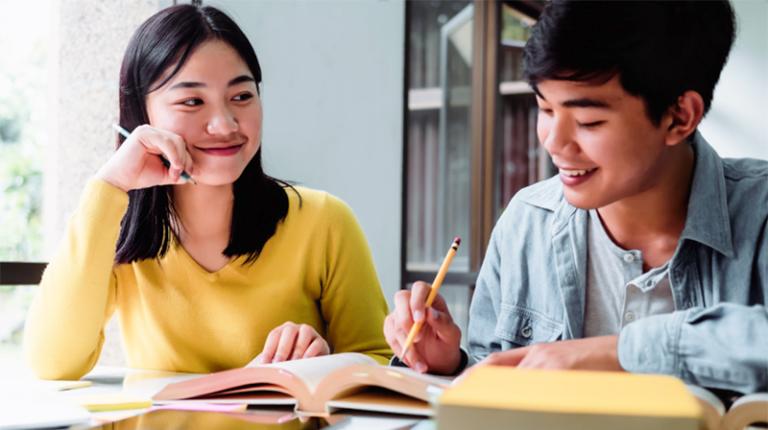 Eliza's bounce back from low ATAR to high achiever
Eliza wasn't sure what she wanted to do after year 12 – until she found a new passion for youth work at VU.
"When I graduated from high school I was so far from the ATAR score I'd hoped for. I was lost and had no idea what to do with my future.
"I was very lucky that my best friend took it upon herself to research my next step even though I had given up. She discovered VU's Bachelor of Youth Work and thought it sounded perfect for me. As always she was right. By half way through semester one I realised that I was hooked and had found my passion.
"Through VU I completed a placement at The Youth Junction Inc. Two months into my internship, I was offered a full-time position as a Youth Access and Justice Case Manager.
"Throughout 2017, I played a major role in developing and operating a new program funded by the Department of Justice and Regulation. In January of 2018 I took up the challenge of establishing and running the new The Youth Junction Inc. Broadmeadows office. It has been a huge success so far."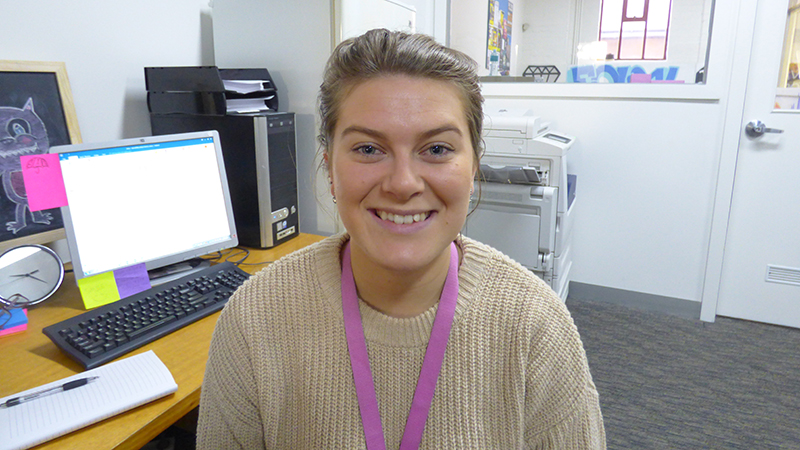 Wes says "dream big, work hard!"
Wes didn't let a lower ATAR stop him from becoming a sport scientist in the A-league.
"I didn't take Year 12 as seriously as I should have and I realised I'd have to work hard to get where I wanted. So, I saved some money working as a labourer and moved to Melbourne where I completed a fitness certificate and got a job as a personal trainer.
"That's what led me to apply for VU's Bachelor of Exercise Science (Sport Practice) – I wanted to learn more about how the human body works.
"Towards the end of my second year I was fortunate to get an internship through VU at Melbourne Victory Football Club as a Sports Science cadet. I realised that opportunities like that don't come around very often, so I worked as hard as possible and learnt as much as I could.
"I was then offered a temporary role in the club's youth department and eventually as a sport scientist for the senior team when a position came up.
"I'm in that role today because I didn't give up on my dream, I worked hard and took advantage of every opportunity that came my way."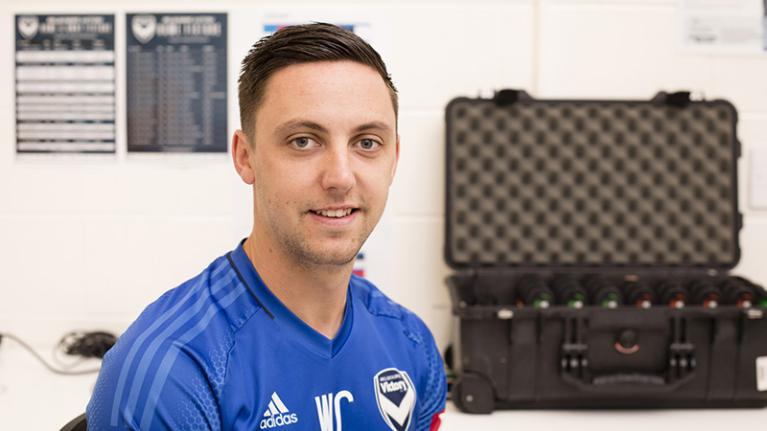 Ashay's success despite the odds
Ashay's limited English impacted her ATAR, but at VU she gained the confidence and skills to launch a rewarding new career.
"I arrived in Australia as a humanitarian refugee when I was sixteen and enrolled in an English language school. I then completed Years 9 to 12 at high school, but, given my limited English, I received a low ATAR.
"After school I got married and had children; five years passed before I enrolled at VU in the Bachelor of Youth Work/Bachelor of Sport Management.
"I was scared of attending university for the first time in my life, but the wonderful support I received gave me the confidence I needed to do very well in all my units.
"I was also able to build industry connections that I benefit from to this day. After completing my second work placement I received three job offers!"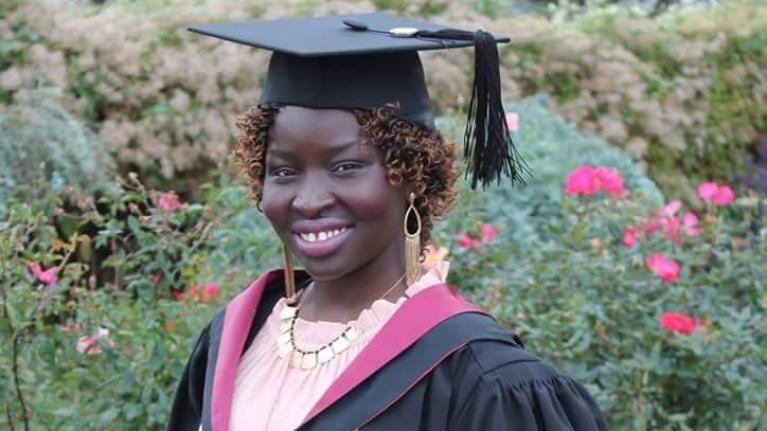 How Rachel built a future in business
Rachel didn't get the ATAR she had hoped for, but found her own path to a business degree at VU.
"I knew I wanted to study business, but my ATAR wasn't high enough to get into uni. My school career practitioner recommended I apply for VU's Diploma of Business (Enterprise), as it guarantees entry into the second year of a Bachelor of Business degree.
"During the third year of my business degree, I undertook my 150 hours' paid work placement with a marine business and was involved in organising their exhibit at the Melbourne Boat Show at Melbourne Exhibition Centre.
"I gained the confidence to meet stakeholders and a sense of achievement in seeing a project from start to execution. My work experience helped give me an edge, and I'm now working in events as a program executive assistant.
"I'm the first in my family to go to university – my graduation was a really proud moment for my parents."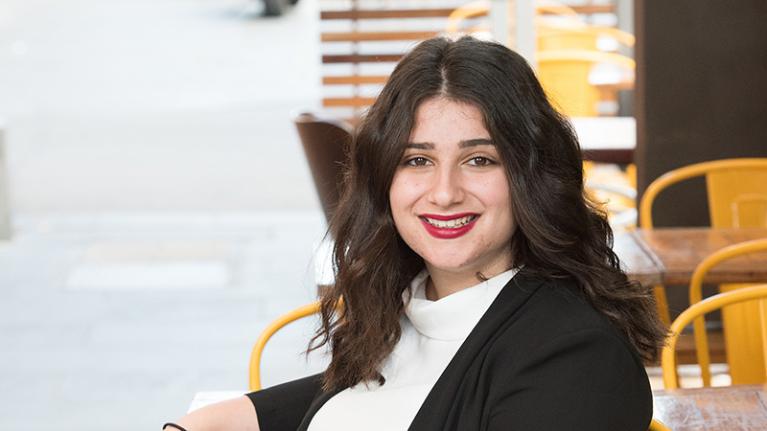 Ghofran's pathway to a PhD
From arriving in Australia with minimal English, Ghofran worked her way up to a PhD through pathway courses at VU.
"I came to Australia as a refugee so English is my second language. When I began my VCE at TAFE, I wasn't able to speak and write even basic sentences.
"I completed Year 12 and my ATAR score was low but I was lucky to be offered a place in a foundation course at VU. This meant I could continue my journey to achieving my goals.
"The acknowledgements I received from the University along the way encouraged me to achieve more. I received an Outstanding Achievement Certificate in Foundation Studies, the Golden Key International Honour Society Certificate and the Dean's Scholar Awards of College of Engineering and Science.
"Today I'm undertaking PhD research on a project which aims to develop strategies for extending the shelf-life of food products. I am also teaching undergraduate chemistry lab classes and tutorials.
"My next goal is to become a lecturer and use my experience to influence and inspire other students as much as possible."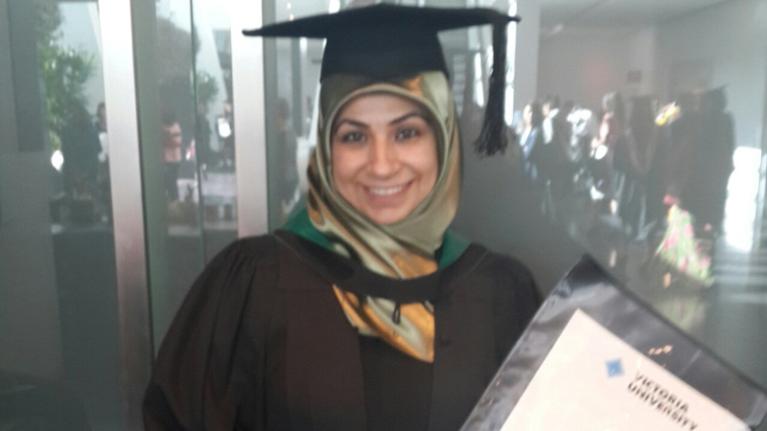 Find out more
Get in touch and find out how you can achieve your dreams, whatever your ATAR.
If you want more information, contact us for personalised advice on all your study options:
Call us on +61 3 9919 6100 .