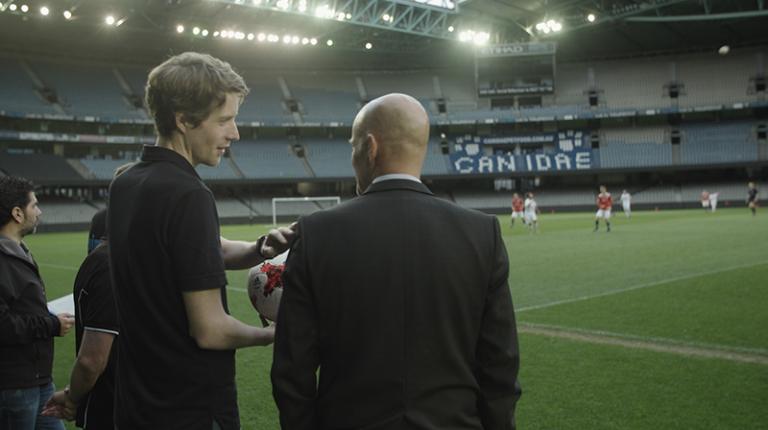 Groundbreaking research and partnerships with some of the world's top sporting clubs and organisations have led to Victoria University now being ranked 12th in the world for Sport Science.
Victoria University has major partnerships with the Western Bulldogs, Sport Australia, Melbourne Victory, Australian Institute of Sport, Tennis Australia, Victorian Institute of Sport and Real Madrid Graduate School. Its research collaborations also include world football governing body FIFA, the AFL and Australia's national bodies for swimming, cricket, golf, hockey, gymnastics and the Paralympics.
Undergraduate and PhD students have the opportunity to observe and work at these and many other sporting partners. Many of our academics are also employed by our partners, and often help recruit graduates and postgraduates into jobs with those clubs and organisations.
"Our research capability and world-leading facilities mean that professional clubs and organisations get huge value from their partnerships with us," said Professor Hans Westerbeek.
"Our students and academics are at the cutting-edge of sport, helping find those one per cent and two per cent gains that are so significant in sport.
"Our $68.5 million facilities cover such disparate areas as biomechanics, genetics, training in cold, heat and altitude, performance analysis, conditioning, diet, psychology and rehabilitation."
Victoria University's international reputation goes beyond FIFA, with university partnerships in Canada, China, Germany, India, Japan and New Zealand. The global reach of Victoria University's expertise in Sport Science has led to it collaborating with the University of Canberra to introduce India's first national sports university in the near future.
"Events such as VU Ignite, which we ran with the Victorian Chamber of Commerce and Industry at the MCG this year, showed industry just how huge our research capabilities are," said Professor Westerbeek. "Like all competitive beasts, we hope to have more research collaborations with sport and industry.
"Our aspiration is that by next year, we will be acknowledged as one of the top 10 Sport Science universities in the world by the Shanghai Rankings."