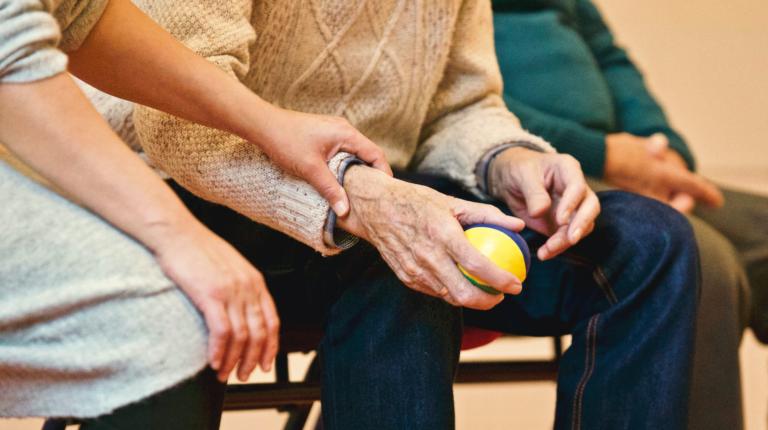 Victoria University researchers are working with Western Health, the major healthcare provider for the west, on an initiative aiming to improve the physical and mental care for patients on a waitlist for Orthopedic Specialist Public Health Services in Melbourne's west, also known as the Waitlist Project. 
This collaborative work aims to co-design a low-cost, self-directed online intervention for patients with osteoarthritis in the community. The inclusive and empowering e-health self-management program will assist patients who are currently awaiting specialist orthopedic care at Western Health by offering advice on ways they can manage their joint pain and improve their mental well-being.
Project lead Professor Itamar Levinger (Institute for Health and Sport) said, "We know that musculoskeletal conditions are common and often require specialist care, however, the waiting time to see a specialist is long, and has become even longer due to the COVID-19 pandemic. This new project is designed to address the health and well being of people living in the western suburbs of Melbourne. The project is deeply connected to this community, which is known to have a large representation of people from culturally, and linguistically diverse backgrounds. We hope that it is only the first step of a long term project that can be integrated into other hospitals within the Western Health network, including the New Footscray Hospital, currently under construction directly opposite VU's Footscray Park campus on Ballarat Road."
Set for completion in 2025, the $1.5 billion New Footscray Hospital will help create a world-class health and education precinct in and around VU's Footscray Park campus and have synergies with the university's College of Health & Biomedicine, College of Sport & Exercise Science and Institute for Health & Sport.
Professor Phong Tran, Head of Orthopaedic Department at Western Health said the collaboration between VU and the health provider was an exciting and important step towards addressing the physical and mental issues associated with patients dealing with the waitlist issue.
"The project is all about ensuring the best outcome for people in chronic pain and I look forward to working with VU to find solutions that will have a significant impact on the community in the west."
At this point in the Waitlist Project the team have released an online questionnaire to help capture how people cope as they struggle with chronic pain while awaiting care. The co-design of the online intervention is well underway.
Dr Mary Woessner, Project Coordinator said the questionnaires, which will be sent to all individuals on the orthopedic waitlist, will provide vital information in terms of shaping how the e-health self-management program will ultimately work. "Many people in Melbourne's west are doing their best to manage chronic pain on their own, but the wait times are considerable, and over time their mental and physical health can really suffer. Our hope is to develop a program which addresses both issues by offering practical advice including exercise routines and mental health tips that will help bridge the gap between their existing health issues and connecting with specialist help."
The Waitlist Project is one of four high-impact programs connected to VU's Stronger Communities Innovation Hub, which is part of VU RISE, an initiative created with funding from the Victorian State Government COVID recovery fund to help create solutions and deliver impact to support the community in the west.