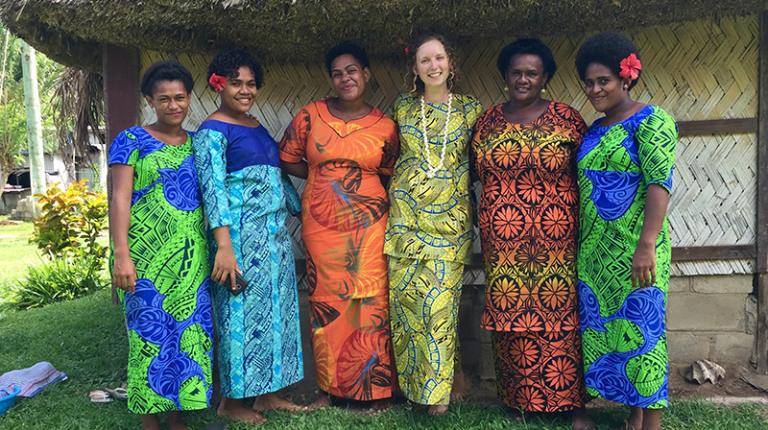 VU students Alice Growden and Jessica Valenta will study and undertake internships in Thailand and Indonesia respectively as recipients of the Australian Government's 2021 New Colombo Plan Scholarship program.
Since it was introduced in 2014, the NCP has provided opportunities for hundreds of Australian undergraduate students to study, research or work in one of 40 locations across the Indo-Pacific region to build social and economic connections.
Both women are aware that their scholarships may not go according to plan due to COVID, and are willing to wait until 2022. "The Department of Foreign Affairs and Trade has advised us that we need to be ready for change and flexibility," said Alice. "But this is a once-in-a-lifetime opportunity and I am more than willing to compromise."
Law & Commerce student Alice to go to Bangkok
Alice, who is in her fourth year of a double degree in law and commerce, will travel to Bangkok to study at the Mahidol International University College for a trimester, and then complete internships at two law firms.
As an Australian with Vietnamese heritage, Alice regularly travels to Asia to visit family and explore the region, with plans to one day live in a bustling city in Asia.
"I was inspired after my first experience on an NCP-funded study tour to Indonesia in 2019. This year, I applied for the full scholarship to Thailand. I hope to strengthen people-to-people relationships, increase the diversity of Australian undergraduates with Indo-Pacific capabilities, and connect with leaders in government, business and society."
Alice is involved in a range of activities at VU including senior student ambassador, student mentor, student advisor, and NCP alumni ambassador.
Community-development student Jessica to go to Indonesia
Jessica is the fourth student from VU's Bachelor of Community Development course to be awarded an NCP scholarship. She will go to Yogyakarta to study at Gadjah Mada University and undertake an internship at a local non-profit organisation.    
"I'll be majoring in political science while I'm studying, which is crucial to understanding macro-level policy influences on community development. My internship will show me the impact of democratic advocacy and vital policy change in reform." 
Jessica says the program's value is in strengthening cross-cultural connections at community and individual levels between Australia and the Indo-Pacific region. 
Overseas study offers personal & professional benefits
VU International Director Anthony Long said students are still keen to study overseas.
"COVID-19 has curtailed global travel and student mobility opportunities, but students still recognise the benefit that an overseas study experience will bring them, both personally and in their future professional lives. 
"I congratulate Alice and Jessica, and look forward to learning how they have benefitted from their time in Thailand and Indonesia. 
"I also encourage others to look into the range of opportunities available to them through the New Colombo Plan, as well as Victoria University's other student exchange opportunities."
Contact us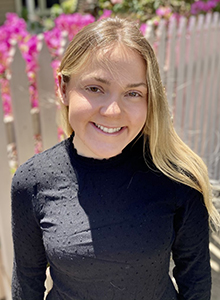 Jessica is the fourth student from VU's Bachelor of Community Development course to be awarded an NCP scholarship