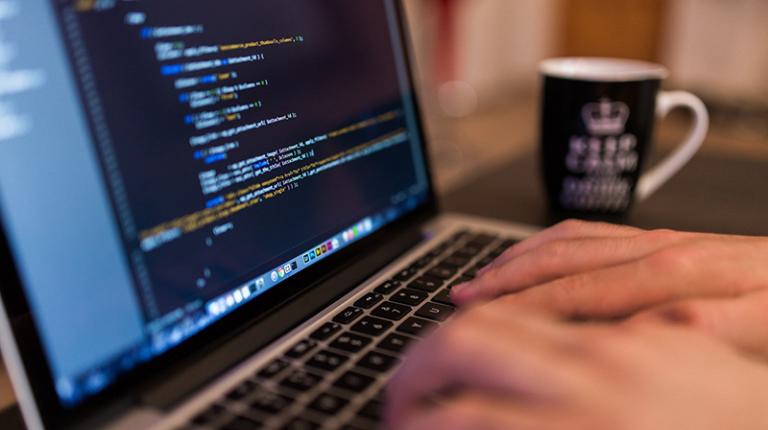 VU's Job Insights/Website Analytics Dashboard Project has been named an ABA100 winner for technology innovation in the Australian Business Awards 2021.
The ABA awards are a national benchmarking program recognising projects that deliver:
customer satisfaction
business sustainability
product and technology innovation.
They offer an opportunity for benchmarking against top global performers in the World Business Awards.
Job data reveals opportunities
The project, led by VU's Data Insights and IT Services teams, resulted in the creation of the Jobs Insights Dashboard and linked Website Visitor Analytics Dashboards which use Government job outlook data to identify and then bridge the gap between VU's current courses, and the skills VU students will need to thrive in future workplaces.
The data set provides the capacity to search particular fields of employment via detailed job titles to display projected employment growth or decline over coming years – as well as match these results with courses and units offered at VU.
"By combining the insights from both dashboards, an holistic view is obtained of which fields are most relevant to prospective students via top search terms and assessed against projected job growth to discover whether there are potential gaps in our course offering," said Ann Hogan, Director, Data Insights
This ensures VU constructs new courses to maximise relevance and employment outcomes for students well into the future.
– Ann Hogan
Courses align with employment outcomes
The dashboards are now used widely across the University for recruitment and course-creation activities.
"In my role as a Senior Market Analyst for VU, I support the University's new course development initiatives such as its Academic Programs of the Future working group which is focused on creating courses and units with high employment outcomes for graduates, based on proven data insights," said Benjamin Breytenbach, Senior Market Analyst.
The dashboards allow me to use trusted employment forecast data to review VU's existing course portfolio as well as assess and propose new courses.
– Benjamin Breytenbach