VU Polytechnic wins Engagement Australia Excellence Award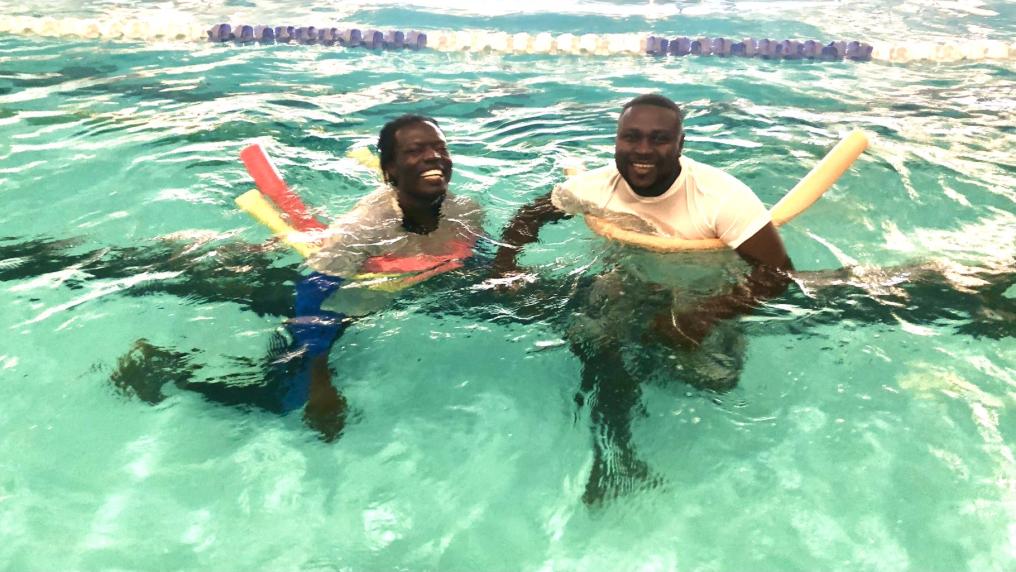 VU Polytechnic has been awarded an Engagement Australia 2022 Excellence Award for the Police Diversity Recruitment Program.
Tuesday 22 November 2022
Victoria University (VU) Polytechnic's Police Diversity Recruitment Program has won an Engagement Australia 2022 Excellence Award.
The Police Diversity Recruitment Program, the only one of its kind in Australia, addresses barriers to recruitment into the Victoria Police for under-represented culturally and linguistically diverse (CALD) and Aboriginal communities. Its initial focus was to prepare African Australians to undertake the recruitment process to become police officers.
Established as a pilot by Jobs Victoria in 2018 and funded by the state government Department of Education, the initiative contributes to a culturally inclusive police force that better represents the community it serves and improves rapport and trust between Victoria Police and the wider community.
Eight programs have been run over the past four years. Over 130 participants have completed the program, with 70 commencing the recruitment process, 20 accepted into the Police Academy and many graduates now working working with Victoria Police. Others are employed as PSOs and Correction Officers.
During the 15-week program, teachers work closely with potential recruits from African and refugee backgrounds to help build skills around exam preparation, language, numeracy, cultural understanding, fitness and swimming capability. Victoria Police members volunteer their time as mentors and Jesuits Social Services provide essential personal and wrap-around support.
As a result of its success, the program has broadened to include Indigenous and Torres Strait Islander and other linguistically diverse groups in western Victoria, including Ballarat, Bendigo, Shepparton and Geelong.
Ms Dianne Semmens, Deputy Vice-Chancellor Vocational Education at Victoria University attended the event in Sydney to receive the award, and singled out collaborating partners - Victoria Police, Jesuit Social Services, Africause, Matchworks, AMES Australia, Maurice Blackburn Lawyers and others.
"We are very proud to accept this award and we would like to extend our deep appreciation to Engagement Australia for this honour. We would also like to congratulate the other finalists – we are thrilled to be in such high calibre company. In many ways, this award really belongs to the participants who took a bold leap of faith to be part of this innovative program. Their success speaks for itself and our community is all the richer for increased diversity among serving police members," said Ms Semmens.
On the importance of the Police Diversity Recruitment Program, Victoria Police Superintendent Mark Porter said "For the police force to be effective, it must truly reflect all parts of the community which it serves."
Engagement Australia 2022 Excellence Awards identify and celebrate the most exciting engagement activities undertaken by universities that demonstrate far-reaching impact and innovation in the Australian and New Zealand economy and community.