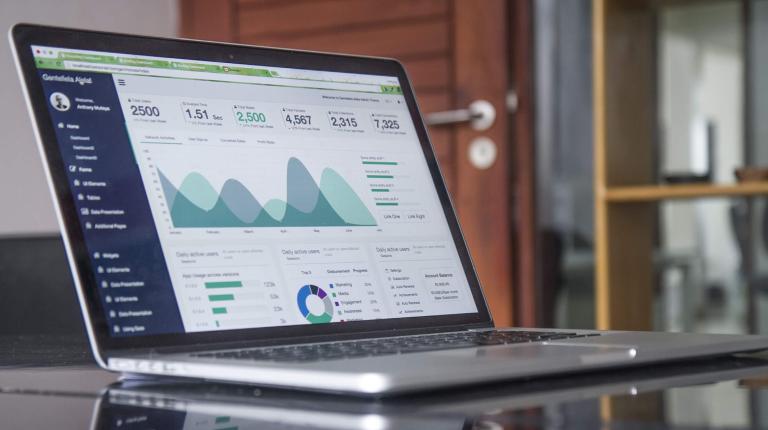 VU's use of big data to support strategic course development and positive career outcomes for graduates earned the University a status as finalist in the 2021 Gartner Eye on Innovation Awards for Higher Education.
The program recognises higher education institutions worldwide for their innovative use of technology to drive best-in-class initiatives. All submissions are assessed by Gartner, and finalists are selected by benchmarking against world-class performance standards. Winners will be named in December 2021.
Job insights & analytics dashboards awarded
The nominated project, led by VU's Data Insights and IT Services teams, is the Jobs Insights Dashboard and linked Website Visitor Analytics Dashboard. These house a unique data set to ensure any new courses maximise market relevance and offer advantageous employment outcomes for graduates well into the future.
VU is known for offering a diverse range of students access to the skills and qualifications they need to succeed in the future. More than 91% of employers rank VU graduates' employability skills highly and VU is first in the country for employability skills (2020 Employer Satisfaction Survey, QILT).
Innovative use of data insights is key to creating highly employable graduates in a rapidly changing job market. The Dashboards use government data on positive and negative growth trends in employment, and compare it to courses and units offered by VU as well as study areas of interest to prospective students (via search term analytics).
They also expose gaps in VU's courses (what people are searching for that VU does not offer) to inform new course development with data on future employability in highly detailed and specific job title fields.
"By combining the insights from both dashboards, an holistic view is obtained of which fields are most relevant to prospective students via top search terms and assessed against projected job growth to discover whether there are potential gaps in our course offering," said Ann Hogan, Director, Data Insights.
These data insights ensure that VU engages with unique student demographics about relevant courses, provides students with skills that will be in high future demand, and creates new courses in fields guaranteed to offer successful career outcomes.
Dashboards inform course creation & promotion
The dashboards are now used widely across the University for recruitment and course creation activities.
"As Director of the University's recruitment-focused Future Students department, myself and my team gain valuable insights from these data sources that provide a competitive advantage in our lead nurture and course targeting activities," said Alex Sims, Director of Future Students. "Detailed and proven data on which of our unique courses and units have future employment viability enables the best outcomes for our students."