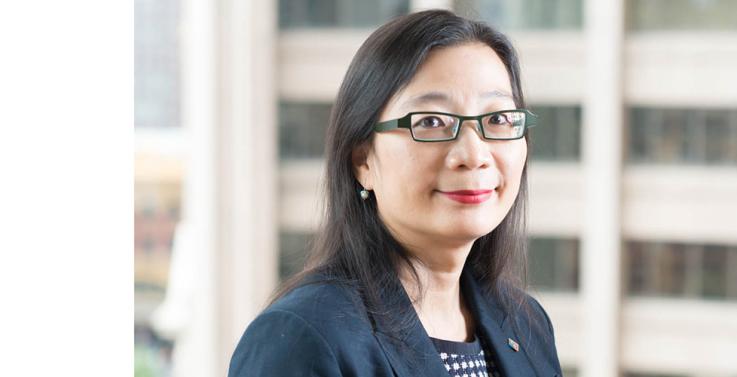 Federal Tourism and International Education Minister, Senator Richard Colbeck, has commended Victoria University's 17-year partnership with China's Liaoning University at a high-level meeting this week at Liaoning University, attended by senior education and business officials from Australia and China.
Part of Australia's largest-ever trade mission – Australia Week in China 2016 – Minister Colbeck met with senior officials and leaders from Liaoning University and the transnational education (TNE) team from VU College, Victoria University's international delivery arm, on Monday (April 11) to deepen the educational exchange, coordination and cooperation between Asia and Australia.
Attendees at the meeting included VU College Executive Director Carolyn Chong and TNE Director Rhys Williams, along with Liaoning University's Party Secretary, Professor Zhou Haobo, and President, Professor Pan Yishan.
The highly successful Asia-Australia Business College (AABC) was the subject of particular praise from Minister Colbeck.
Established in 1999, the AABC is a partnership between VU and Liaoning University that provides Chinese students with opportunities to study VU English language courses, the Diploma of Business (Enterprise) and the Bachelor of Business in China.
Liaoning University, situated in Shenyang, Liaoning Province, in China's north-east, is a leader in developing unique transnational education models and is one of China's prestigious Project 211 universities. VU's longstanding and valued partnership with Liaoning University has produced thousands of VU business graduates, with many choosing to complete their bachelor degree in Melbourne.
During Minister Colbeck's visit to Liaoning, Ms Chong said a question and answer session was held with students and alumni, with the Minister later applauding VU academics for "producing alumni that even speak with an Australian accent".
Ms Chong said the meeting highlighted both the importance of Australia's strong education ties with China, as well as the value of VU's strategic internationalisation of students, staff, teaching and research – which has seen unprecedented growth during the past 20 years.
"In Victoria University's centenary year, we are more committed than ever to deepening our international engagement with our respected Asian partners, and to building our cross-border education capacity in the 21st century," Ms Chong said.
According to latest government figures, China is Australia's most important international education partner, contributing to 27.3 per cent of all international students in Australia, which is the highest of any nationality.
In 2015, Australia welcomed more than 136,000 Chinese students to Australia – up 13.3 per cent on the previous year.
As part of Australia Week in China, which runs until April 15, key leaders from Australia, including Federal Trade and Investment Minister Steven Ciobo, met with senior Chinese officials to explore opportunities arising from China's transition to a consumer-driven economy. Prime Minister Malcolm Turnbull provided the keynote address at a gala lunch on Thursday, attended by more than 1000 Australian delegates and more than 800 Chinese business leaders.
For VU, the mission takes place alongside a series of other important activities for the TNE team, which has spent the past two weeks strengthening the University's education partnerships in China and Malaysia, including attending VU's largest-ever offshore Malaysia graduation at Sunway Resort and Spa on April 3.