Victoria University welcomes Autism Spectrum Australia to St Albans Campus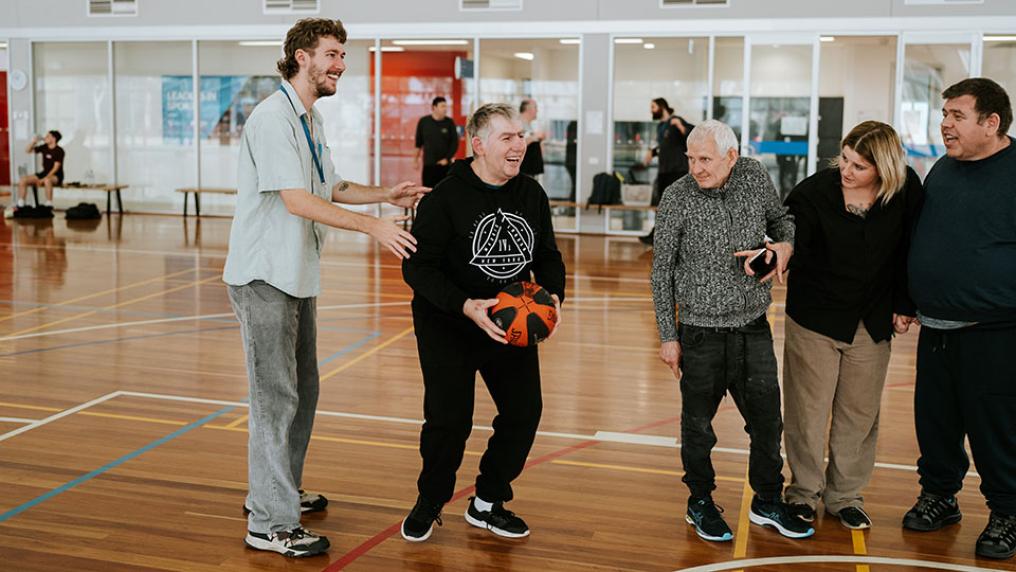 Victoria University's St Albans Campus will soon be home to an Autism Spectrum Australia (Aspect) service hub.
Wednesday 29 March 2023
Ahead of the 15th United Nations World Autism Awareness Day on Sunday 2 April, Victoria University (VU) prepares to welcome the new Autism Spectrum Australia (Aspect) service hub to VU's St Albans campus.
"While the UN officially uses the terminology "awareness", Autism Spectrum Australia (Aspect) took the lead last year from feedback within the Autistic community to call it 'World Autism Understanding Day'. This is about encouraging people to be "more than just 'aware' of autism and Autistic people", it is a call to understand, and be more accepting of autism and Autistic people," says Jacqui Borland, CEO of Aspect.
In 2022, VU and Aspect, Australia's largest provider of autism-specific services and school programs, entered into a partnership aimed at boosting workforce support for the estimated 1-in-70 Australians on the autism spectrum.
From mid-April 2023, Aspect will be located at VU's St Albans campus, making this historic alliance the first partnership on a university campus. VU and Aspect are demonstrating their shared commitment to empowering the communities they serve.
The new Adult Community Services centre, with nine staff, will offer a range of  individualised activities to build independent living skills, community and social engagement and mental and physical wellbeing, such as swimming and exercise programs, cooking and shopping, games, art, and photography. The location is highly accessible via public transport and is in close proximity to a range of community services. 
"As we approach World Autism Understanding Day, we looked forward to welcoming Aspect to our campus in a few weeks. This new partnership is a tremendous opportunity for our health-care students to make vital professional connections via placements, internships and potentially employment with the country's most respected Autism service," said VU's Vice-Chancellor Professor Adam Shoemaker.
"The partnership brings about many opportunities for people on the autism spectrum and for Aspect to further serve the community. Due to the ideal location and facilities, we are able to double in size in both staffing and participants, as well as provide additional services, such as therapy services and employment mentoring," adds Ms Borland.
The not-for-profit organisation works with people of all ages on the autism spectrum, along with families and carers, to deliver family-focused and person-centered solutions informed by evidence.
Aspect's purpose is to understand, engage and celebrate the strengths, interests and aspirations of people on the autism spectrum so that they can reach their highest potential.