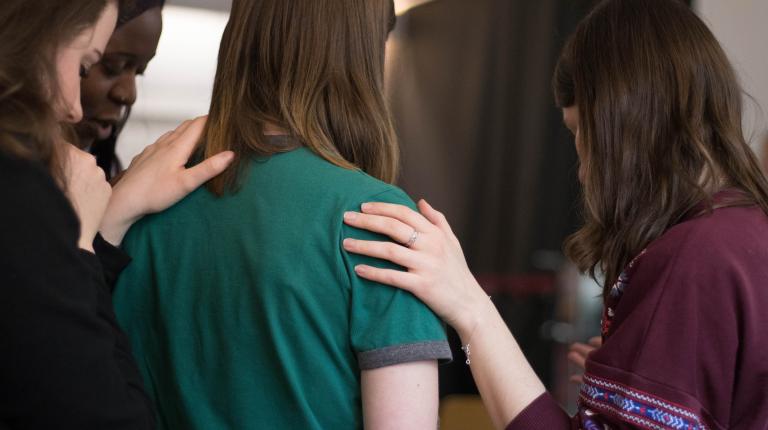 Victoria University (VU) today released the results of a key survey into sexual assault and sexual harassment experienced by its students and announced a new partnership to address this societal problem.
The 2021 National Student Safety Survey (NSSS) is auspiced by Universities Australia's Respect. Now. Always. initiative that aims to prevent sexual violence in university communities and better support those who have been affected.
Building on previous research and advocacy, the survey informs the ongoing efforts of Australian universities in building equitable, safe and inclusive learning experiences for their students.
Responding to the national survey findings, Vice-Chancellor of Victoria University Professor Adam Shoemaker said that both sexual harassment and sexual assault were reprehensible and absolutely unacceptable.
"Along with my colleagues across the sector, I am disappointed, saddened and angered that we continue to see this behaviour both on our campuses and in our society more broadly," Professor Shoemaker said.
"As a public-purpose institution, Victoria University has a responsibility to provide a safe learning experience for all students — and more work clearly needs to be done."
Professor Shoemaker expressed his deep gratitude to the many students who shared their experiences.
"We are here with open hearts and minds to support all victim/survivors and to work towards the end of sexual harassment and sexual assault at Victoria University. It must end," Professor Shoemaker said.
The NSSS was undertaken in September – October 2021, with 893 VU student responses. The key survey findings for Victoria University include:
11% of students have been sexually harassed since starting university
4% have been sexually harassed in the past 12 months
gender diverse* and women-identifying* students are more likely to be sexually harassed in the past 12 months
57.4% knew some or all of the perpetrators involved
2.5% of students have been sexually assaulted since starting university
no respondents stated they have been sexually assaulted in the past 12 months
locations of sexual harassment where the most impactful incidents occurred were general campus areas, followed by lecture theatres and computer labs, and hospitality or retail areas
of the students who were sexually harassed, 4.7% made a formal complaint and 24% sought support or assistance from the University.
"We welcome the knowledge and guidance the 2021 National Student Safety Survey report has given us. It has highlighted areas we have to improve, and we will. But we cannot do it alone. As we have always said, We Care and We Act; we will act on the matters revealed in this survey with expert internal and external guidance," Professor Shoemaker said.
The University and its Council have agreed on crucial new initiatives to address these important issues. These include a new, five-year partnership with Our Watch – one of the clear leaders in primary prevention of gender-based violence in Australia.
The partnership will see the full implementation of Educating for Equality, a whole-of-institution approach pioneered by Our Watch for Universities Australia. In addition, it will involve a clear commitment to:
funding a monitoring and evaluation approach with the learnings shared across the university sector to support prevention work across the country 
strengthening the intersectional approach to primary prevention, with a particular focus on violence experienced by women and girls with disability and the LGBTIQA+ community
collaborating with Indigenous students and staff to apply culturally-appropriate and evidenced measures to prevent violence against First Nations people and communities.
"On behalf of the University, we are honoured to be working with Our Watch to apply tangible, consultative, evidence-based actions at Victoria University. We will be commencing this work as soon as possible and will keep at it resolutely, with student advice each step of the way," said Professor Shoemaker
Our Watch CEO Patty Kinnersley said the partnership was an important response to the urgent call to action.
"We need urgent action. Prevention is a long-term goal, but there's no time to delay to ensure every student is safe, valued and equal. Today's report highlights the need for widespread, deeply embedded change, and also the need for targeted prevention strategies for LGBTIQA+ students, women and girls with disabilities, and Aboriginal and Torres Strait Islander women."
The partnership between Victoria University and Our Watch will build on the University's work with staff and students in recent years to implement a range of initiatives to address sexual harassment and violence.
* Termed as differently-described gender and female in the NSSS survey and infographic.