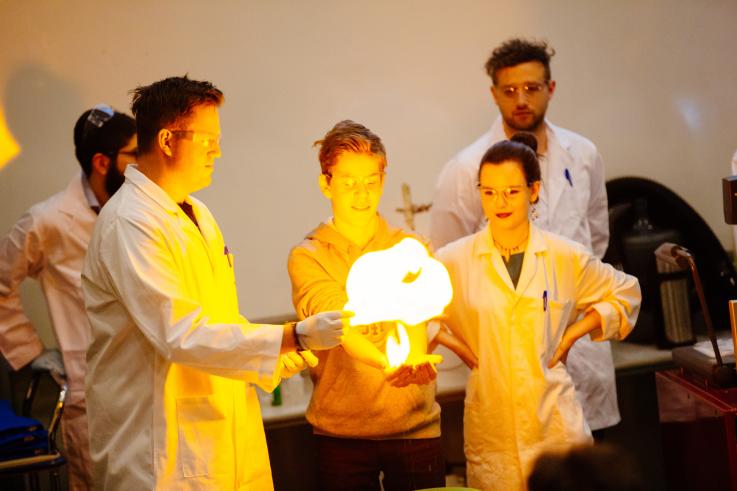 Victoria University invites you to experience science with a bang at its free Science Spectacular Family Night at Footscray Park Campus on Thursday 2 June at 6pm.
VU's Professor Science Troupe will transform water coolers into volcanoes, create explosions that rock the room, and shock the audience by setting their own hands on fire during the 70-minute show.
VU Foundation Studies lecturer Nick Athanasiou said the annual Science Spectacular draws a wide range of people who want to savour raw science.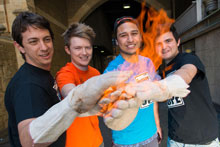 "For many in the audience, this is their first involvement with science. We give them a hands-on experience that is much more appealing than a high-brow science event," he said.
Professor Science Troupe is made of VU science students. It aims to provide its members with skills and confidence to communicate science knowledge to a diverse audience. For the past eight years, the Troupe has travelled to many schools around Victoria and interstate to promote and demonstrate science.
VU Science Spectacular Family Night
When: Thursday 2 June 2016, 6pm-7.15pm
Where: Footscray Park Campus (Ballarat Rd and Geelong Rd Footscray), Building L Room L114
The event is free and no bookings are required. Free parking is also available.
Science, Technology, Engineering & Mathematics (STEM) week
The Science Spectacular Family Night is part of The College of Engineering and Science's STEM Week 2016.