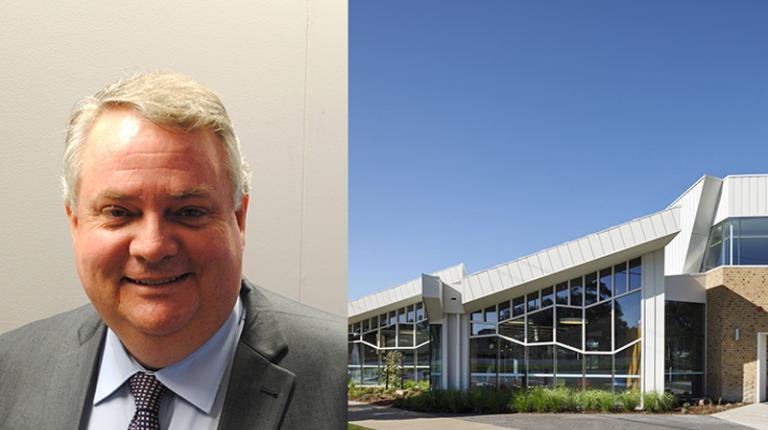 A year has passed since a partnership agreement between Victoria University and Hume City Council was signed, providing an opportunity for the two organisations to work together for the benefit of the Hume community.
The agreement outlined a number of joint objectives, including working collaboratively on projects, supporting workforce development needs for local businesses, and increasing access to jobs, skills and education pathways for young people and migrant communities.
It also saw VU contribute $1.35m to the Sunbury Global Learning Centre, which is now a busy hub for learning and entrepreneurship, and home to the Hume Multiversity. A specially equipped Multiversity Room delivers a range of innovative program and activities at the Centre, promoting partnerships between business, education and community.
Hume City Council Manager of Economic Development, George Osborne, recognised VU's unique offering to the partnership and Multiversity.
VU's ongoing and sustained commitment to the Hume community through the provision of programs and services through VU in community stands out. Also, being a dual sector education provider provides increased opportunity and flexibility in terms of educational pathways, and the VU Block Model of delivery makes courses more accessible to our diverse Hume community.
Access to applied place-based action and translational research expertise for local business and industry has been key, with a number of initiatives already tapping into this.
Most recently a Research Showcase highlighted key areas of VU's research for Council staff and identified priority areas and opportunities for collaboration, and a Search Engine Optimisation (SEO) course was delivered in March to eight small businesses to help improve their online search engine results in an effort to support COVID-19 recovery.
Coming up in August this year is the inaugural Hume Pathways Festival, a Multiversity initiative at the Sunbury Global Learning Centre, that George describes as aiming to "provide information and exposure on the diversity of pathways and jobs in Hume's largest industries to enable better informed subject, course, and transition choices."
While only entering its second year, the long-term partnership between Hume and VU is thriving and will see VU embedded in the community, "benefiting both our Hume residents and businesses, paving the way to the skills and jobs of the future".
For more information on the partnership, visit the Hume Education and Community Program website or contact Emily Anderson by emailing [email protected].