Thursday 15 December 2016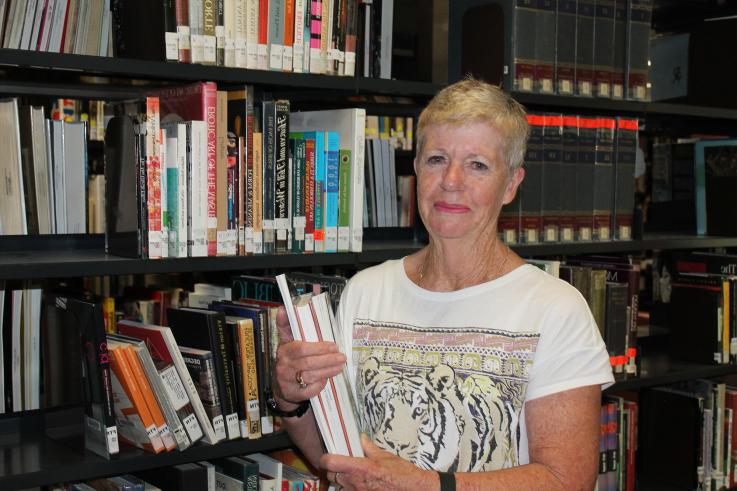 At 70 years old, Joan Oliver is officially Victoria's oldest VCE graduate, but says she is just getting started.
After receiving her ATAR score this week and learning her teachers had nominated her for a Victoria University Achievement Scholarship, Joan is ready to try a degree.
The Deer Park resident has applied for VU's Bachelor of Criminal Justice program next year so she can do community work.
That will make the mother of two adult sons the first in her family to go to university.
Despite all the attention Joan is receiving, she doesn't think she's that special and wants to let more people her age know it's never too late to study.
"I don't really see myself as a trail-blazer, I just wanted to get my VCE, but study has become addictive," she said.
Despite last being in a classroom at age 13, Joan admits to being disappointed with her 51.45 ATAR score. Importantly, she came top of her class in her favourite subject: legal studies.
Like many women her age, Joan was taken out of school early and sent off to work.
Her first job was covering buttons at a Brunswick dressing gown manufacturer, but she soon learned to type so she could replace factory work with office jobs.
Joan said she never became satisfied with those decades of clerical roles, and always harboured a desire to complete her education.
"I knew I could do more, so one day I just decided I had to realise my ambitions."
Joan enrolled in an adult VCE program at Victoria Polytechnic, VU's TAFE division, undaunted by the vast age difference with her classmates.
"The closest to my age was 23, but they didn't make me feel different in any way, and I think I learned as much from them as I did from my teachers," she said.
"Studying has opened up a whole new world to me."