Nyadol Nyuon appointed Director of the Sir Zelman Cowen Centre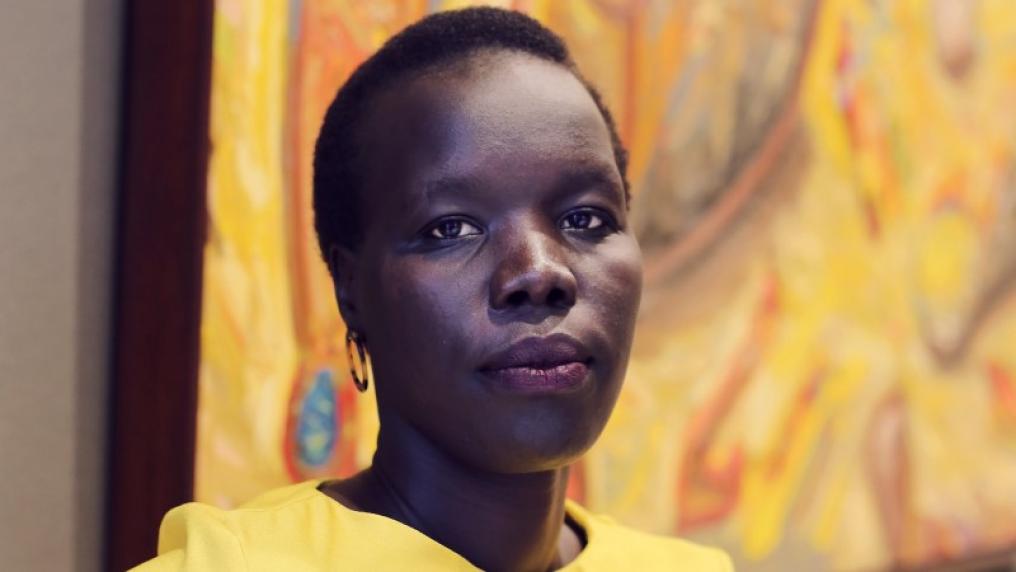 Victoria University (VU) appoints VU alumna Ms Nyadol Nyuon as Director of the Sir Zelman Cowen Centre.
Tuesday 30 November 2021
Victoria University (VU) has appointed lawyer, activist, and VU alumna Ms Nyadol Nyuon as Director of the Sir Zelman Cowen Centre .
Ms Nyuon commenced a Bachelor of Arts at VU two years after arriving in Australia as a refugee from Kenya in 2005. She then began a Juris Doctor in Law at the University of Melbourne before excelling as a commercial lawyer at Arnold Block Leibler for seven years.
A passionate community advocate, writer and public speaker, Ms Nyuon currently works as a Senior Consultant for the Department of Justice and Community Safety (DJCS). Ms Nyuon was a nominee for the 2022 Victoria Australian of the Year.
The Sir Zelman Cowen Centre has a unique role in Melbourne, providing legal education, training and research with a focus on law and cultural diversity. For Ms Nyuon, "[it] epitomises what I believe in and delivers real change and impact for culturally diverse communities."
"Without the programs and education opportunities offered by the Centre, law would stagnate and neglect the enriching influence of cross-cultural knowledge. I am excited to have the opportunity to advance the Centre as a respected and recognised educator of future lawyers and community leaders," Ms Nyuon said.
Vice-Chancellor Professor Adam Shoemaker said Ms Nyuon's appointment was an honour.
"In a way, it feels like Nyadol never left us at all. She has always been part of the VU family and has made regular appearances at our events. It is fantastic to be able to bring Nyadol back into a leadership position that aligns so well with the values she espouses, as well as those of the Centre. Nyadol's vast experience working in the field of legal and societal reform will be a significant asset to the Centre, and the entire University. Nyadol has a deep understanding about what VU represents," Professor Shoemaker said.
Ms Nyuon said she was looking forward to returning to the University and taking up the new role.
"It is a privilege to not only return to VU but be recognised as a University leader in an area that I am most passionate about – legal reform and social justice. I know first-hand, and have a great deal of respect for, VU's unique teaching and education approach. Students from all backgrounds are uplifted to achieve their best, and the Centre continues this tradition," Ms Nyuon said.
Ms Nyuon will take up the position as Director on 31 January 2022.
Ms Nyuon's awards include:
Ranked 11 in the most Influential Women in Australia (out of 100) by the Australian Financial Review in 2019, and winner of the Diversity and Inclusion category
Victorian Premier's Award for Community Harmony in 2019
Australian Human Rights Commission's Racism – It Stops with Me Award in 2018.
Contact us
Katrina Gubbins
Manager, Strategic Communications, Office of the Vice-Chancellor
[email protected]