Need to recharge your electric vehicle? VU researchers are working on an AI solution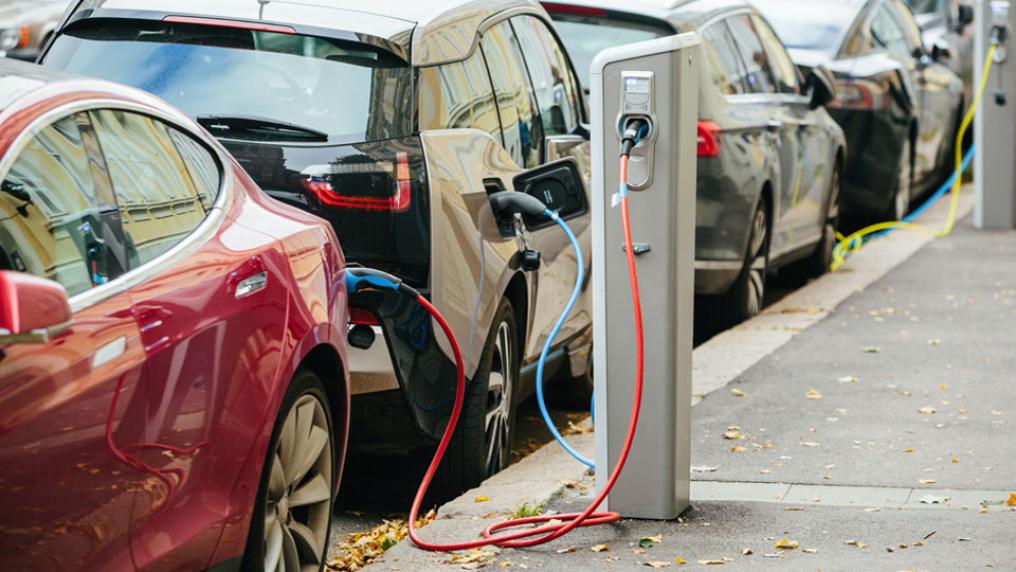 VU researchers have been awarded an Australian Research Council Discovery Grant to develop a framework to speed past challenges on the road to electric.
Friday 10 November 2023
While an uptake in electric vehicles (EVs) could reduce air pollution, charging facilities are limited in many cities, including Melbourne.  At the same time, recharging a car battery takes longer than filling a tank with petrol, so more EVs on the road could result in longer waiting times and road delays.
VU researchers Professor Hua Wang and Dr Yongfeng (Felix) Ge are working on a solution.
Data-driven decisions for new EV infrastructure
Through the $630,000 Australian Research Council (ARC) Discovery Grant for their project, 'Differential Evolution Framework for Intelligent Charging Scheduling' the research team will develop an intelligent charging scheduling (ICS) system.
The ICS system will input and balance individual driver benefits and overall transport network performance; decision variables (station selection, charging options and amounts); and road networks, such as urban roads, expressways and highways.
The project will propose cooperative co-evolutionary strategies for the distributed evolutionary computation framework, so that the ICS can maintain its performance in large-scale transportation networks and adapt to traffic networks and unexpected issues on the roads in real-time.
It is expected to be essential to managing traffic and will enable data-driven decisions on new charging infrastructure.
The project team will validate their proposed ICS solution on electric vehicles in Melbourne.
The ICS system will be freely available to the Australian Government, organisations and companies, advancing the theory of artificial intelligence applied to real transport systems.
Professor Hua Wang explained:
This research will both advance conceptual knowledge, and have practical value in the intelligent charging of electric vehicles, balancing the needs of individual drivers and network performance."
Research team: Professor Hua Wang and Dr Yongfeng Ge (Victoria University), Dr Kate Wang (Alfred Health, RMIT University).