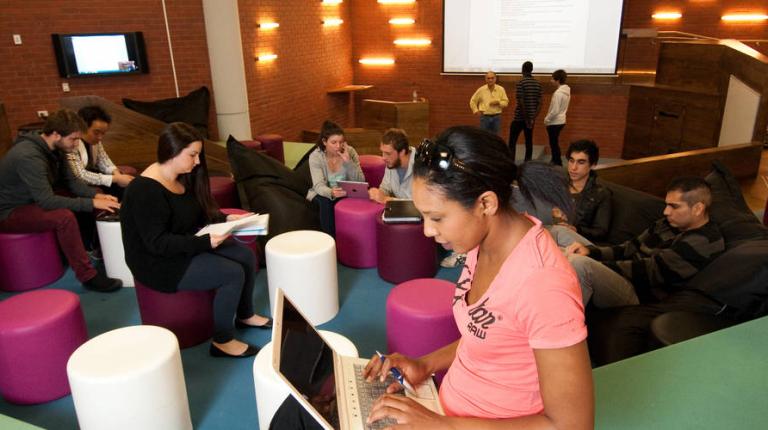 As a VU student or staff, you have free access to LinkedIn Learning for online training to develop business, technology and creative skills for your study, career and life.
LinkedIn Learning provides over 16,000 expert-led, online courses and video tutorials to suit your learning needs.
Learn anytime anywhere on desktop, laptop or mobile – download the LinkedIn Learning app from Apple App Store or Google Play.
Learn the way that works best for you:

transcripts and closed captions for visual learning
audio for learning on the go, or
notebook, exercise files and quizzes for active learning. 

Learn skills within 30 minutes or spend more time to complete a learning path.
Using LinkedIn Learning
Access
Access LinkedIn Learning:
If you are a new user, follow these steps:
Click on the link for the LinkedIn Learning platform to create a LinkedIn Learning account. Your LinkedIn Learning account is for accessing online learning content and is not a personal LinkedIn profile.
Optional: Connect your LinkedIn Learning account to your LinkedIn profile for personalised content, learning trends and engaging with other learners.
Gain the skills you need
To make the most of your LinkedIn Learning account:
identify the skills to learn – view video Gaining skills with LinkedIn Learning
find content for the skills you want to learn – see Getting started in the LinkedIn Learning guide (PDF, 4.4 MB)
search for skills, subjects or software on the LinkedIn Learning homepage, and use this list to develop study, career and life skills.
The links below will take you to recommended LinkedIn Learning courses.
Study skills
Career skills
Life skills
If you want to download video courses for offline viewing, see Taking a course on mobile.
After completing your course, download your certificate of completion and add your certificate to your LinkedIn profile – see Celebrating success in the LinkedIn Learning guide (PDF, 4.4 MB).