Integrity in sport forum 2016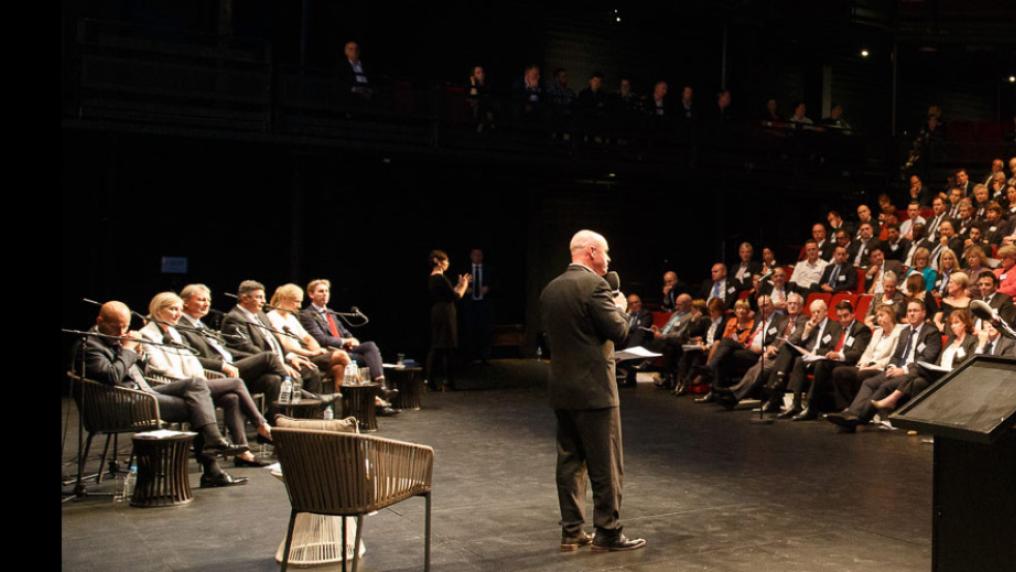 VU in partnership with the Sport Australia Hall of Fame held the 2nd Integrity in Sport Forum on 9 May.
Tuesday 10 May 2016
Victoria University (VU) in partnership with the Sport Australia Hall of Fame (SAHOF) held the second biennial Integrity in Sport Forum on 9 May at Malthouse Theatre.
Watch the forum live
The Integrity in Sport Forum will be lived streamed on Monday 9 May, 6–9pm. Watch it on the Sport Australia Hall of Fame website.
The 2016 forum, with a prestigious panel of national and international experts, focused on the current crisis engulfing sport at an international level and tackled the issues of integrity and governance.
SAHOF and VU implemented the biennial Integrity in Sport Forum as part of a shared interest in promoting sporting excellence aligned with integrity. The forum provides an opportunity to bring forward issues surrounding integrity in sport, and to seek informed debate amongst sports leaders.
The event follows the inaugural and highly successful Integrity in Sport Forum in 2014, discussing the theme 'Winning at what price?'

2016 forum topic: "In governance we trust"
The forum brought together over 200 of Australia's sports and community leaders including presidents, chairs, and CEO's, local government and regional sports assemblies, integrity officers, elite and club athletes, facility owners and operators.
Forum panellists
The forum was led by Australia's most experienced sports administrator Kevan Gosper, a member of the FIFA Reform Committee and the IAAF Ethics Commission.
Kevan Gosper AO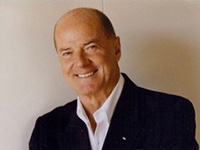 Kevan Gosper has an international reputation in sport and business. 
Born and schooled in Australia he is a graduate of Michigan State University (USA) with a Bachelor of Arts Honours Degree.
He is an Olympic silver and Commonwealth gold and bronze medallist. He was captain of the 1958 Commonwealth Games team in Cardiff and the 1960 Olympic Games athletics team in Rome. He is a former Commonwealth Games and national record holder over 400 metres and national 400m champion from 1956 through 1960.
A member of the International Olympic Committee (IOC) since 1977; he subsequently served as an Executive Board Member and Vice President for sixteen years (1986-2003) and was Chief of the IOC Press Commission for twenty five years (1989-2013). He is a former President of the Oceania National Olympic Committees (1989-2009), served as Deputy Chairman of the IOC Co-ordination Commission for the Beijing 2008 Olympic Games and was also a Vice President of the Organising Committee for the Sydney 2000 Olympic Games. He was Inaugural Chairman of the Australian Institute of Sport (1980-85), President of the Australian Olympic Committee (1985-1990) and continued to serve on its Executive Board until 2013, being awarded Life Membership for both entities. He is a Member of the Sport Australia Hall of Fame since 1989.
Kevan was a member of the 2015 FIFA Independent Reform Committee and is a member of the Ethics Commission of the International Association of Athletic Federations (IAAF).
From 1980 to 1993 Kevan was Chairman and Chief Executive of Shell Australia in Melbourne and later Royal Dutch Shell's Co-ordinator for its Asia Pacific operations out of London. The other positions he has held include Chief Commissioner (Mayor) of the City of Melbourne and Chairman of the National Australia Day Council and Director of a number of national corporations.
Simon Hollingsworth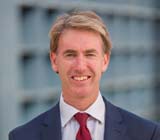 Simon Hollingsworth joined the Australian Sports Commission (ASC) as Chief Executive Officer in 2011. Prior to this, he spent nine years with the Victorian Department of Premier and Cabinet (DPC), including as Executive Director of the Policy and Cabinet Group.
In 2005, Simon was seconded for a year to work for the United Kingdom Government's Department for Education and Skills in London. Prior to joining government, Simon worked in Melbourne as a consultant at The Boston Consulting Group and as a solicitor at Minter Ellison Lawyers.
He holds degrees in Commerce and Law (Honours) from the University of Tasmania and a Master of Arts (Politics and Philosophy) from the University of Oxford, where he studied as a Rhodes Scholar.
Simon, a dual Olympian, represented Australia on numerous occasions in the 400-metre hurdles and 4x400-metre relay. This includes the 1992 and 1996 Olympic Games, the 1990 and 1994 Commonwealth Games and the 1995 World Championships. He has also been the Chairperson of the Athletics Australia Athletes' Commission and written about sport in the media.
During Simon's time as CEO the ASC has implemented two important strategies, Australia's Winning Edge and Play.Sport.Australia. These strategies focus on high performance sport and participation respectively and link to the ASC's core goals of helping Australia's athletes achieve their sporting dreams on the world stage and getting more Australians doing sport.
Caro Meldrum-Hanna
Caro Meldrum-Hanna is an investigative reporter with ABC TV's Four Corners program.
In December 2015, along with Sam Clark and Max Murch, she was awarded the Gold Walkley and the Walkley Award for Investigative Journalism for exposing the illegal practice of live baiting in greyhound racing. The story was also awarded the Australian Sports Commission media award for best reporting of an issue in sport, and the Quill Award for Investigative Journalism.
In 2015 she was also awarded NSW Journalist of the Year by the Kennedy Awards Foundation for her body of work on Four Corners.
She has won four Walkley Awards, twice for sports journalism, firstly in 2011 for her investigation into corruption in harness racing.
Her work on the sports supplements saga also won the sports journalism Walkley in 2013, with the awards committee describing Caro's sustained reporting of 2013's biggest off-field sports scandals as showing a consistent ability to break exclusive news and secure interviews with the critical players.
She investigated biochemist and sports scientist Stephen Dank's private enterprises, exposing links to members of outlaw motorcycle gangs, revealing his private clinic and his supplements business. Caro obtained hundreds of confidential text messages that revealed details of the Essendon supplements program and the involvement of coach James Hird. She named all the supplements used at AFL and NRL clubs, and revealed details of a secret supplements regimen at the Melbourne Demons club, which had previously publicly denied any association with Dank. She also revealed the details of the secret supplements regimen and salary cap breaches at the Cronulla Sharks.
Caro joined the ABC in 2006, first in radio then branching into TV as the only video journalist for the Sydney newsroom. After joining Four Corners as a researcher in 2009, where she was nominated for Walkley Awards in 2009 and 2010, she joined the nightly current affairs program 7:30 as a reporter in 2011, prior to re-joining Four Corners as a reporter in 2013.
In 2014 she was nominated for the Logie Award for Most Outstanding Current Affairs Report for her exclusive series of reports on the sports supplements saga involving several NRL and AFL clubs, and is a current nominee for the 2015 Logie Award for Most Outstanding Current Affairs Report for her expose of greyhound racing.
Find Caro on Twitter: @caromeldrum
Jaimie Fuller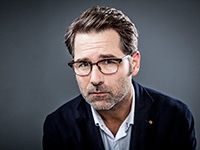 Jaimie Fuller is an Australian businessman who is Executive Chairman of the international sports compression wear company, SKINS.
Jaimie is a hugely passionate sports fan whose sporting prowess was (and still is) inversely proportional to his passion.
He is committed to the SKINS ethos of 'Fuelling the True Spirit of Competition' as a central platform of its brand identity. This was illustrated in 2010 when SKINS withdrew their sponsorship of NRL club Melbourne Storm after the club was found guilty of systematically cheating the league's salary cap. The decision was commercially a costly one, but considered necessary for the sake of the company's position on the values of fair play.
In 2012, Jaimie founded the international pressure group, Change Cycling Now (CCN). The move was inspired by the growing international criticism of the Union Cycliste Internationale (UCI) and its handling of cycling's doping issues including the Lance Armstrong scandal.
In 2013, Jaimie established the anti-doping campaign, #ChooseTheRightTrack. This campaign was delivered in combination with a new SKINS platform, Pure Sport which celebrates and promotes the true values of sport free from corruption and drugs.
The #ChooseTheRightTrack campaign was targeted at the IOC, lobbying for the establishment of an Athletes Support Council plus greater funding for WADA (World Anti-Doping Agency). Four weeks after the conclusion of the campaign, the IOC announced a one off $20 million extra investment to be matched by government to be spent on anti doping research and combatting match fixing.
In 2014, Jaimie and SKINS set their sights on the practices and leadership of FIFA. Jaimie co-founded the movement and campaign #NewFIFANow to reclaim football by calling out and eradicating the serial allegations of corruption and unacceptable governance practises dogging the sport.
Jaimie is a regular commentator on integrity in sport and sports governance issues.
He blogs regularly at SKINS Water-Cooler.
Kelli Underwood – Moderator
Kelli Underwood is an award winning radio and television reporter and commentator.
She is co-host of The Back Page on Fox Sports and appears regularly on the ABC's Offsiders. She hosts and commentates the ANZ Championship on Fox Sports and has her own program 'Breaking Ground', which features in-depth interviews with some of Australia's top female athletes.
Underwood created history as the first female to call an Australian Football League match on television. She is now part of the ABC Radio Grandstand team, calling AFL games and tennis.
Underwood has won two Astra Awards, including the 2015 award for Most Outstanding Female Presenter.
Discussion topics
Sport is in a global crisis. Global sports such as athletics, tennis and football, and domestic sports and codes such as AFL, NRL and Racing all under an increased spotlight through issues of integrity and ethics. The problems are far reaching, and the impacts significant.
Bribery, corruption and cheating exposed at the highest echelon of global sports have dominated recent headlines, along with basic inefficiencies of many current sport administrations.
How does this transpire? How can it be solved? Where does the responsibility lie? What role does government, administrators, coaches and participants have in ensuring good governance at all levels of sport?
The Integrity in Sport Forum 2016 asked and answered these questions, as we shine the spotlight on governance failings and successes at all levels of sport, to better understand the contributing factors in each instance. A roadmap of guiding governance principles, structures and processes to ensure sport is re-defined to meet the challenges of the 21st Century and thrives was discussed.
Watch the discussion
The forum was live streamed on the Sport Australia Hall of Fame website from 6–9pm Monday 9 May 2016.
Leaders in sport
We are a leader in sport education, knowledge exchange and research through our Institute of Sport, Exercise and Active Living (ISEAL). We have many ongoing collaborations and relationships with Australian sporting bodies including the Australian Sports Commission, the Australian Institute of Sport and SAHOF.
Opinion pieces
Four experts provide commentary on topics relevant to integrity in sport:
Media experts
Contact our leading academics with expertise in topics related to integrity in sport.
Hans Westerbeek, Dean, College of Sport and Exercise Science
Professor in Sport Business
Phone: +61 3 9919 9473
Email:  [email protected]
Twitter: @westerbeekHANS
Hans' biography
Business of football (soccer)
Commercial development of sport
Destination marketing/branding through major sport events
Social value of sport
Sport business and sport marketing
Strategic management of sport and sport organisations.
Elisabeth Wilson-Evered, Professor in Business
Phone: +61 3 9919 9264
Email:  [email protected]
Twitter: @DoctorEWE
Elisabeth's biography
Authentic and ethical leadership in sport
Transformational leadership in sport
Organisational change and sport.
Dennis Hemphill, Associate Professor in Sport Ethics
Phone: +61 3 9919 4486
Mobile: 0410 844 714
Email:  [email protected]
Dennis' biography
Anti-doping policy and human rights
Performance enhancement, health and integrity in sport
Player rights, safety and welfare
Professional ethics in sport/exercise science
Research integrity and ethics.
Bob Stewart, Professor in Sport Policy
Australian Rules Football
Barriers to participation in organised sport
Cultural drivers of sport practice
Hyper-modernism and sport policy
Sport policy
Sport regulation
The ideological drivers of supplement and drug use in sport.
Ramon Spaaij, Associate Professor in Sport Sociology
Phone: +61 3 9919 4683
Email:  [email protected] Twitter: @Ramon_Spaaij
Ramon's biography
Exclusion and inclusion in sport
Sport and community development
Anti-terrorism and major sporting events.
Ian Fullager, Sessional Staff member & Lander & Rogers  Lawyers | Corporate
P/G Unit: Sport, Law and Regulation Lander & Rogers  Lawyers | Corporate
Mobile: 0439 800 031
Email: [email protected]
Doping
Governance
Role of Ethics and Integrity Committees.
Clare Hanlon, Associate Professor in Sport Management
Phone: +61 3 9919 4383
Email : [email protected]
Twitter: @hanlonclare
Clare's biography
>Women in sport
Gender and sport
Encouraging sport and physical activity
Active living.
Jonathan Robertson, PhD student
Email: [email protected]
Twitter: @jfrobertson_85
Sport and social entrepreneurship
Sport and triple bottom line.
Camilla Brockett, Senior Fellow – Sports Partnership
Phone: +61 3 9919 5526
Email : [email protected]
Camilla's biography
High performance sport management and policy development
Athlete development pathways
Sport management systems for sporting organisations.
Craig Fry, NHMRC Career Development Fellow & Associate Professor
The Centre for Cultural Diversity & Wellbeing
Phone: +61 3 9919 5315
Email:  [email protected]
Craig's biography
Health ethics
Drugs in society
Doping in sport
Anti-doping policy in sport.
Caroline Symons, Associate Professor in Sport History & Sociology
Phone: +61 3 9919 4389
Email: [email protected]
Caroline's biography
Active living
Australian Rules Football (AFL)
Event management in sport and recreation
Gender
Girls and sport
Sexualities and sports studies
Sport and physical activity.
Michael Burke, Senior Lecturer in Sport Ethics
Phone: +61 3 9919 4238
Email:  [email protected]
Michael's biography
Abuse and harassment in sport
Drug use by athletes
Equal opportunity legislation and sport
Ethics and sociology of sport
Ethics of coaching
Sexual consent.