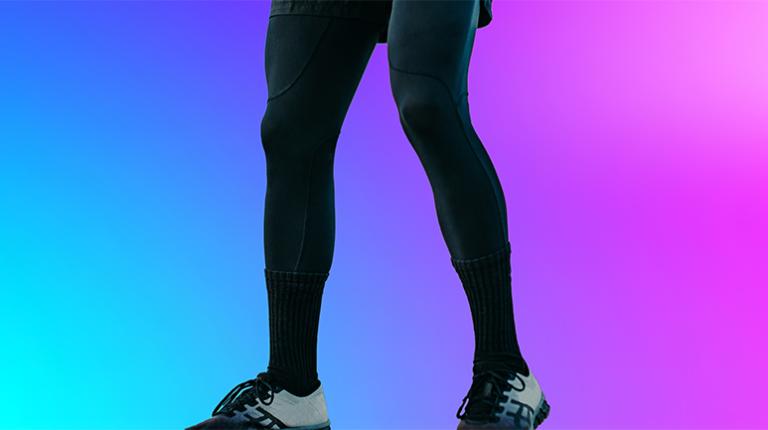 New research has shown wearing high-quality, full-length sports compression tights for four hours after a leg resistance workout improves blood flow and recovery.
Published in Scientific Reports, the research conducted as part of Shane O'Riordan's PhD at Victoria University, also looked at whether a placebo affect was responsible for any performance or psychological benefits.
"There are a few studies that show compression tights have little positive effects on recovery. This could be due to not enough pressure applied by the garments but it's possible it's just people thinking that they work," Mr O'Riordan said.
The study had 22 resistance-trained participants broken up into three groups who did a lower-body resistance exercise session. One group wore compression tights in the four hours post workout, another group (placebo) took a sugar tablet (under the guise of it being a supplement that assists in exercise recovery) every hour of the four-hour recovery and a control group (no intervention).
All participants received 'belief questionnaires' on compression garments and 'supplementation', outlining the same benefits in terms of blood flow helping with recovery after exercise. They were asked which intervention they believed would work.
"At the beginning of the study, the placebo group had a higher belief in the supplement than the compression group did in the tights. But after the study, we reassessed and the compression group increased their belief in the effectiveness of the tights – coinciding with the better recovery," Shane said.
"For the physiological side of the study, we looked at the participants blood flow, perceived muscle soreness and quality of recovery and found the compression garment did improve overall post-exercise recovery."
Shane has shown in previous research (Journal of Sport and Health Science, 2021) high-quality compression socks and shorts also have a physiological benefit in improving blood flow but full-length tights show the most benefit.
"The study showed wearing compression for at least four hours after exercise is enough to see a recovery benefit, and it is not due to the placebo effect, there is an underlying physiological change going on – and you don't have to be an elite athlete for this to occur," Mr O'Riordan said.