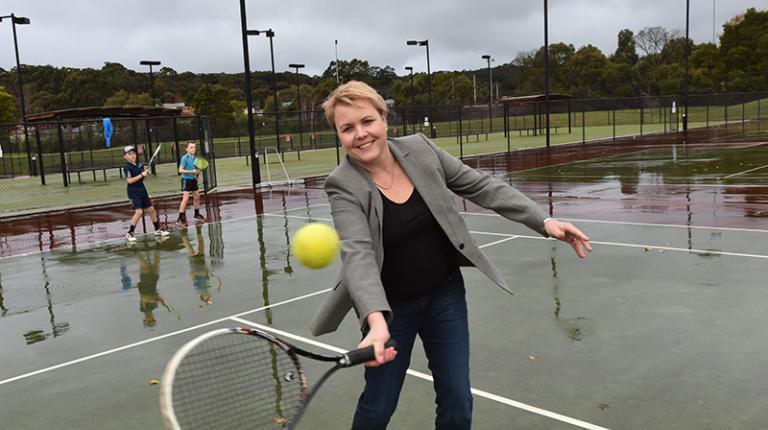 COVID-19 created the perfect storm to limit community sport, but hardest hit were clubs in small-town Victoria and Melbourne's outer suburbs.
New Federation and Victoria University research shows that more than 230,000 players left their clubs across Victoria in 2020 and 2021 compared to 2019, a decline of about 27%.
But among the state's 40 least populated and most remote regional communities, memberships plummeted by about 44%.
Led by Professors Rochelle Eime and Hans Westerbeek, the study examined membership records for the state's top 10 community sports including Australian Rules football, basketball, cricket, netball, swimming, and tennis at all 79 Local Government Areas (LGAs).
Data revealed the lowest participation rates and highest drop-out rates were among Victoria's 40 small-town LGAs that are located outside the periphery of main regional cities such as Ballarat, Bendigo and Geelong.
Professor Eime said the results are surprising since community sports are generally embedded into small towns and regions as a way for residents to meet and develop social connections.
Given there are fewer other leisure-time activities in regional and rural areas compared to major cities, the absence of sport will have negatively affected regional communities more than those in metropolitan areas.
The Shire of West Wimmera in Victoria's northwest showed the lowest participation rate of 5.8% compared to 21% pre-COVID, and also had one of the steepest drop-off rates.
In contrast, leading these small LGAs in sport participation was the relatively wealthy Borough of Queenscliffe on the Bellarine Peninsula, where nearly 21% of residents were involved in community sport compared to close to 30% pre-COVID.
Sport needs to be affordable now more than ever
Professor Eime said this highlighted that socio-economic status was a major determinant in joining organised sport, with a recent study showing one-third of  families reported their ability to pay had been hampered by decreased household income due to COVID.
She said this means that now, more than ever, clubs needed to make joining affordable to bring players back.
Community sport in Melbourne's seven outer growth corridors was also hit hard, with the City of Hume showing a participation rate of only 5.9% vs nearly 10% in 2019 – a decline of nearly 50%.
Professor Eime said participation rates in these high-growth outer suburbs should be much higher given their relatively young populations, however they were hindered by a combination of low socio-economic status and a lack of public sports and recreation facilities in their areas.
The Sport Participation Research Project (pasiglobal.com) is funded by VicHealth and Sport and Recreation Victoria. The researchers will present key findings from the study in a free online VicSport forum on May 5.
Register: vu.edu.au/sport-participation-trends