Community organisations benefit from ASPIRE training program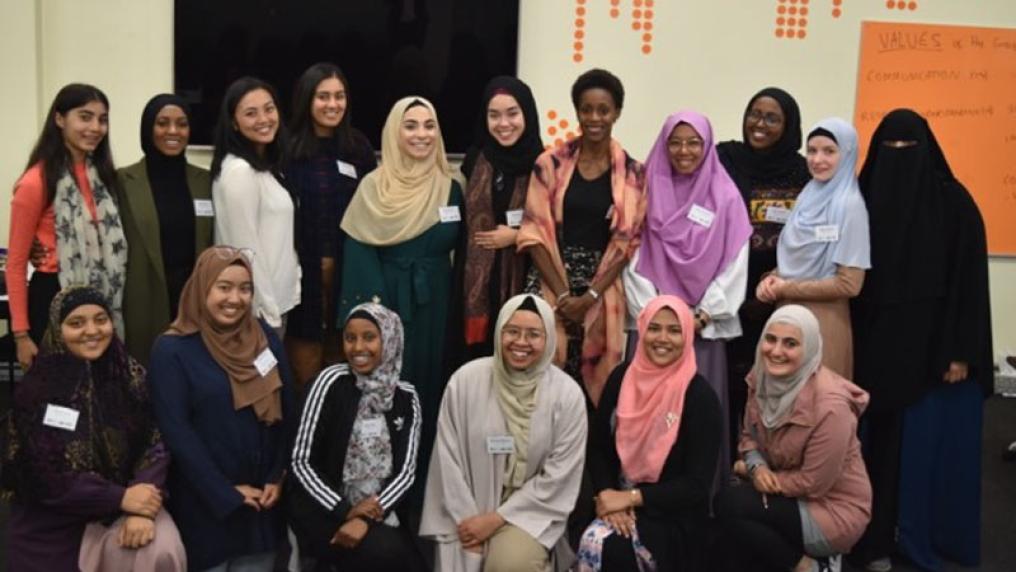 Sixteen young Muslim women are learning about leadership through ASPIRE, a professional development program delivered by VU's Sir Zelman Cowen Centre.
Thursday 24 May 2018
Sixteen young Muslim women are learning what it means to be a leader through ASPIRE, a unique professional development and governance training program being delivered by VU's Sir Zelman Cowen Centre.
The high-achieving young women are from more than 34 Victorian community organisations, whose members will be the ultimate beneficiaries of their new governance and leadership skills. They represent varied cultural backgrounds and a range of study disciplines including science, business, engineering, arts, finance, law, design and marketing and IT/computer science.
Program sends participants to new heights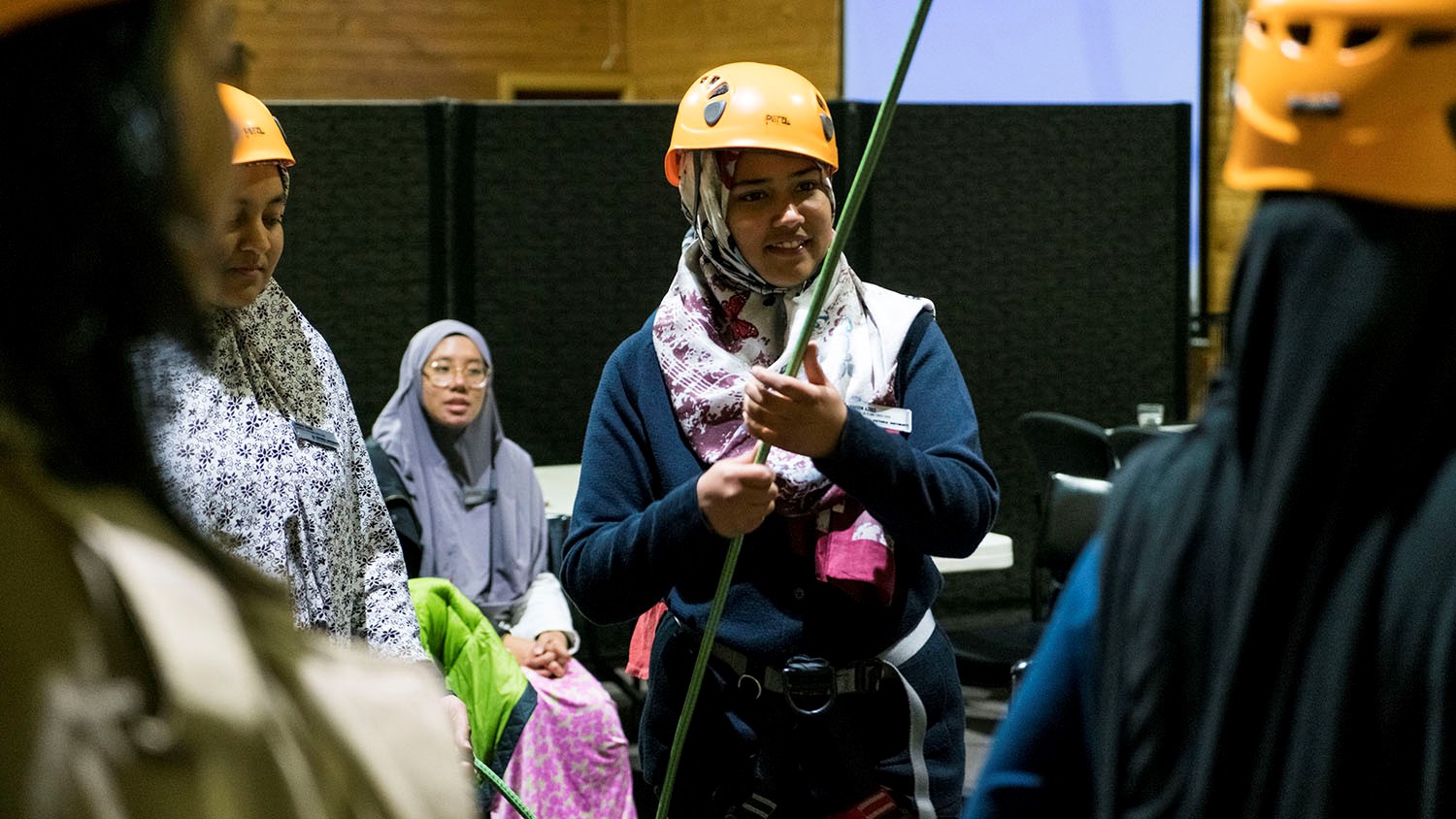 The 2018 ASPIRE participants had the opportunity to learn from the 2017 graduates at an orientation hosted by program partner The Islamic Council of Victoria.
After establishing a set of shared values, participants headed to Lyrebird park in Yellingbo in rural Victoria for a three-day camp focused on expanding their employability, governance and leadership skills. The program explored a range of leadership experiences, from running workshops to activities such as rockclimbing.
Following the camp, participant Zeynah Jamal said:
"I think a leader needs to be patient and to understand the whole cohort. They need to be mindful of everyone's ideas and opinions, they need to listen but they also need to be confident, speak and lead everyone together as one."
Agency visits demonstrate leadership in action
Participants visited the offices of Justice Connect, National Zakat Foundation and AMES, who provided examples of best practice governance for community organisations.
With senior staff from each organisation, the young women brainstormed solutions to real governance challenges. A highlight was the case study created by Justice Connect using a mythical Islamic organisation to explore the role of governance.
Participant Hibah Jamal said:
"The workplace is becoming more and more diverse and it's really important that you're able to work with people from different cultures and backgrounds. A program like this is hugely useful to me because I'm getting used to working with different types of people that I don't normally have exposure to."
The ASPIRE training program will run until September when participants will showcase their final work and reflect on the program at a graduation.