Aspire participant wins VU Student Leadership Award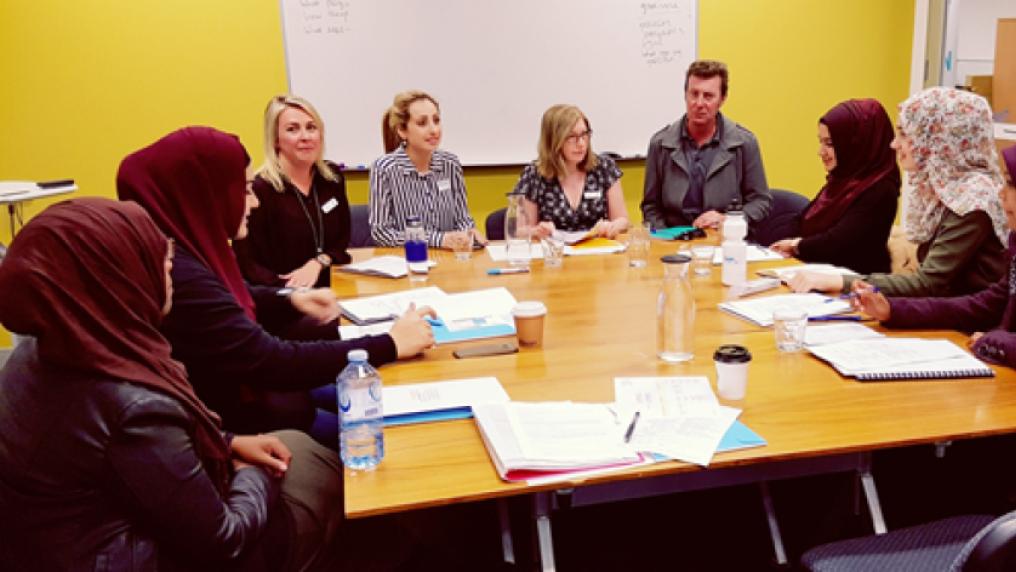 Ghazala Naz, a participant of the Aspire program for young Muslim women has been recognised with a Student Leadership Award.
Monday 30 October 2017
Ghazala Naz, a participant of the Aspire program for young Muslim women, has been recognised with a VU Student Leadership Award.
The awards recognise students who have demonstrated outstanding leadership and engagement activities at Victoria University.
It is also testament to the strength of the Aspire program:
"Aspire helped me a lot in my personal development and social skills. I would not have been where I am today, if I was not selected in the leadership program" Ghazala said.
Ghazala is part of a group of young leaders from across Victoria – who between them speak over ten languages. She worked on projects to improve selected aspects of Muslim organisations' governance while simultaneously developing her leadership skills.
Aspire: Young Muslim Womens' Governance & Leadership program
In 2017, Aspire participants completed a three-day leadership camp in the Victorian bush. They then participated in six events, including an interview and recruitment workshop and a networking dinner. The women also met regularly with their mentors to develop the governance resources, which will be showcased at the upcoming Faith-Based Governance & Dispute Resolution Conference on 5-6 December.
Four model agencies with exceptional governance and strong female leadership have worked with the Sir Zelman Cowen Centre to help build the women's skills. Justice Connect, Fitted for Work, AMES and the Ardoch Youth Foundation contributed to three parts of the program with their female CEOs sharing career insights and advice to the young women during a panel discussion chair by Aspire Facilitator Zione Walker.
The agencies also opened their doors to the women on the Field Placement Day, allowing them to network with key staff, sit in on senior meetings and see best practice governance in action.
"The Ardoch Youth Foundation site visit was an incredible experience for all of us. Sitting in on senior leadership meetings and learning about Ardoch's projects, we were appreciative of the wealth of staff knowledge and experience", said Aspire participants Merjem Colan and Alisha Rawal.
Another Aspire participant, Nejra Mandzic, said of her placement at Justice Connect: "We spent time exploring the corporate governance structures and mechanisms of Justice Connect, and now better understand the nature of their work and work environment."
The program concludes in December with a graduation ceremony at a women's breakfast with Dr Susan Carland, academic, author and social commentator, as part of the Faith-Based Governance & Dispute Resolution Conference.
With such positive feedback from participants, the Islamic Council of Victoria has commissioned a second offering of Aspire in 2018 which will focus on the media, law and government.