Global Victoria Symposium 2023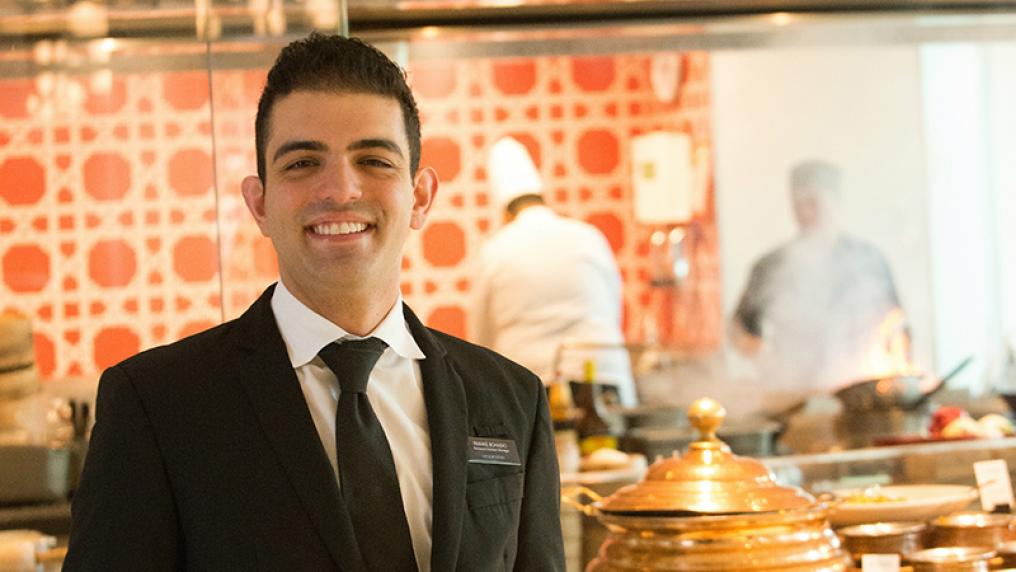 Thursday 23 November 2023, 1–3pm
Victoria University in partnership with Universitas Pelita Harapan on behalf of Global Victoria, brings together research leaders, and industry experts to discuss challenges and capabilities in tourism and hospitality education: Indonesia and Victoria.
Register to hear more about:
Tourism and hospitality education in Victoria and Indonesia
Indonesia and Victoria education connections and collaboration opportunities
Authentic learning practices in tourism and hospitality education
Sustainable human resource management (HRM)
Digital skills and applications in tourism and hospitality
Sustainable hotel management and leadership
Wellness tourism and industry development in Victoria.
This project is funded by Global Victoria.
Program
Welcome and Acknowledgment of Country
Welcome Speech and Victoria's Tourism, Hospitality and Events education offer, and International education in Victoria

Holly Butler (Commissioner for Victoria to South East Asia)
Oliver Harrap (GAICD) (Senior Manager, Market Development & Global Education Network, Study Melbourne, Department of Jobs, Skills Industry and Regions)

Project introduction and overview of research findings: Indonesia Tourism Skills and Research

Associate Professor Joanne Pyke (Institute of Sustainable Industries and Liveable Cities (ISILC) and Director, School for the Visitor Economy, Victoria University)

Indonesia's Tourism, Hospitality and Events education and training

Professor Dr. Diena Mutiara Lemy (A.Par., M.M., CHE - UPH | Universitas Pelita Harapan - UPH | Universitas Pelita Harapan)

Wellness Tourism and Industry Development in Victoria

Prof. Charles Davidson (Chairman, Founder, Creative Director - Peninsula Hot Springs and Initiative Chair, Global Wellness Institute - Hot Springs Initiative)

Authentic learning practices in the Tourism, Hospitality, and Events education

Dr Colin Drake (Senior Lecturer and Course Chair Tourism and Hospitality, and Event Management, Victoria University)

Digital skills and applications in tourism and hospitality

Dr Khandakar Ahmed (Senior Lecturer Information Technology, Victoria University)

Sustainable Hotel Management and Leadership

Dr Marcela Fang (Senior Lecturer, William Angliss Institute)

Sustainable Human Resource Management (HRM) for Small-to-Medium-Enterprise (SMEs)

Dr Ancy Gamage (Senior Lecturer and Program Manager, Bachelor of Business (Management and Change), RMIT University)

The Victorian tourism industry

CEO Felicia Mariani (GAICD) (CEO - Victoria Tourism Industry Council (VTIC))

Question and Answer session
Summary and Close