VU College brings together the University's delivery of English language courses, key higher education pathway diplomas and the academic management of courses delivered at VU Sydney with international education partners.
Our courses are designed to meet the needs of international students who choose to complete part or all of their studies in Australia, or complete a VU qualification with one of our international education partners.
VU College delivers:
Higher Education (HE) Diplomas in Australia and with our international partner institutions in China
English language courses, in Australia and China, to prepare our students for academic study, or improve general English literacy
Bachelor and masters degrees internationally with our international partner institutions in China, Malaysia, Singapore, Myanmar and Vietnam
Courses for international students at our VU Sydney campus.
Every year, we have more than 8,500 students around the world, studying in one of our courses.
By focusing the management, development and delivery of these activities through one specialist area, we can:
offer tailored study pathways to international students through a 'one-stop-shop' approach
build on existing successful partnerships to continue to develop customised education opportunities overseas
continue to develop our engagement with Asia, through programs, partnerships and research opportunities
expand the courses offered at our Sydney campus, in collaboration with the Education Centre of Australia (ECA).
Download our VU College Guide to find out more.
A message from the Executive Director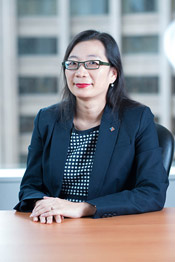 Welcome to Victoria University College – your pathway to a degree at Victoria University. Each year, approximately 8,500 students from diverse countries, cultures and educational backgrounds choose to study at VU College in Australia or internationally.

A leading pathway provider, we offer English language courses that provide the language skills for entry into our courses, and Higher Education Diplomas. These then enable direct entry into the second year of bachelor degrees at Victoria University.

With a strong global focus, our diplomas and English language courses are designed and delivered to meet the needs of international students.

We provide a personalised and highly supportive learning environment in which to prepare students for Australian university degrees and long-term academic success. Our students have more contact time in the classroom and access to all VU services, support and facilities.

Along with scholarships and a vibrant social calendar, VU College is a great option for both international and Australian students who want to graduate with a globally recognised VU degree. Regardless of where you were born or what career goals you have, VU College will help you strive for success.
Our students
A change of lifestyle – and learning environment – were the main motivators that brought international student Jing Fang to VU.
Prompted by her parents to live abroad, Danyang Zhang knew she made the right choice when she signed up to study at Victoria University.
Studying with people from all corners of the world is "the best thing" about VU, according to international student Pengzhao Liu.
Learning new skills, expanding her experiences and developing career opportunities were among the reasons that brought Indian student Daljeet Bhogal to VU.
Burundi-born VU student Pierre Rutomera came to Australia with limited English language skills. Thanks to VU English, he is now able to speak and write fluently.
Not entirely convinced she wanted to study a business degree, Danielle Walton enrolled in the Diploma of Business (Enterprise) at VU College to give herself a "taste" of what to expect.
Completing the Diploma of Information Technology at VU College has opened a number of new doors for Andrew Bottriell.
After earning a diploma in accounting from Shandong Jianzhu University, Yuqi Jiao enrolled at VU English – VU's English language centre – to strengthen his English skills in preparation for a VU degree.
Despite moving solo to a foreign country, international student Shaneal Williams has felt a wealth of support since she arrived at VU in 2014.
Naturally, Lashini Andradi was a bundle of nerves when she moved from her home country of Sri Lanka to study at VU in Melbourne.
With his sights set on a globally recognised Australian degree, international student Shuyan Hu left his home country of China in 2014 to study at VU.
For Persian-born Parsa Haghighi, moving to Melbourne has opened his eyes to a melting pot of people and cultures.
VU Sydney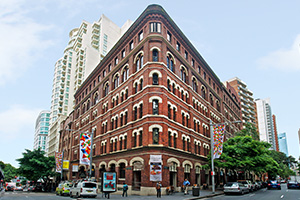 Our VU Sydney campus is situated in the heart of Sydney's city centre, and offers courses in business and technology to international students.
Bachelor degrees offered:
Bachelor of Business (Accounting)
Bachelor of Business (Marketing)
Bachelor of Business (Information Systems Management).
Postgraduate degrees:
Graduate Diploma in Professional Accounting
Master of Business (Accounting)
Master of Applied Information Technology
Graduate Diploma of Business (Enterprise Resource Planning Systems)
Master of Business (Information Systems and Enterprise Resource Planning Systems).
English language study

VU English, our English language centre, provides nationally accredited English language courses. These are specifically designed to help students achieve the required level of English for direct entry into a VU diploma or degree.
Our English Language Intensive Courses for Overseas Students (ELICOS) include:
These courses are taught on the top floors of VU's City Flinders Campus, which is less than five minutes' walk from Flinders Street Station, Melbourne's main train station. The city teaching space offers an independent learning centre, shared computer labs and purpose-built classrooms, with superb views of the city skyline.
VU ELICOS has nine intakes per year, which means VU can ensure you complete your required English study before you begin your academic studies.
Contact VU College
VU College is located at:
Victoria University, City Flinders Campus, Level 17,
300 Flinders Street, Melbourne, Australia.
Phone: +61 3 9919 1175
Email: vu.college@vu.edu.au