Women in trades: Maja Dakic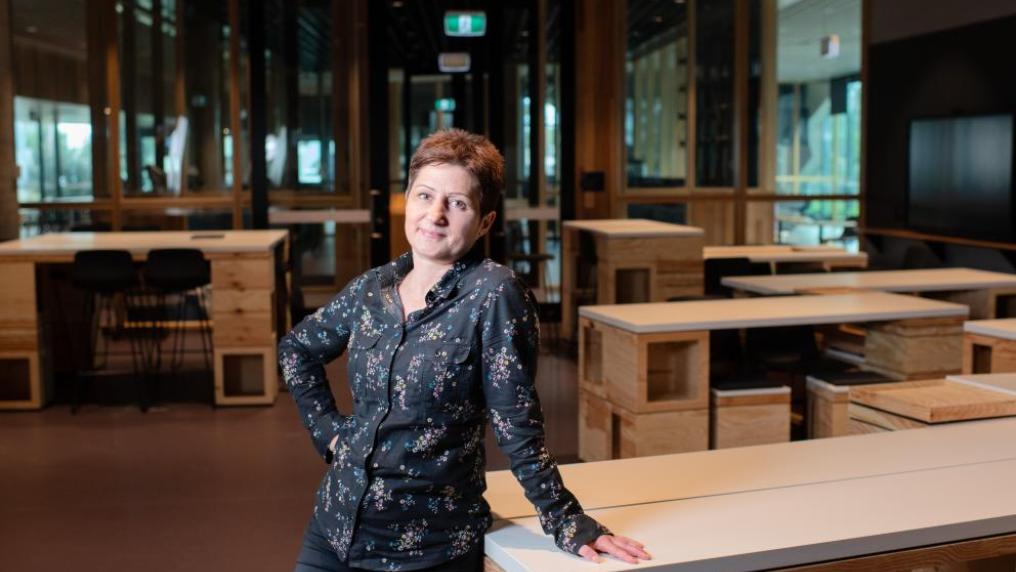 Surround yourself with mentors, colleagues & friends from the same industry who can provide you with advice & guidance.
Maja Dakic
Senior Educator in Advanced Building
As part of our Women in Trades series, we sat down with Maja, Senior Educator in Advanced Building at VU Polytechnic, to hear her thoughts on teaching such a precise trade.
Tell us about yourself
I specialised and worked as a graphic/brand designer for eight years before I decided to go back to school and gain additional skills in building design. I was looking to impact the three-dimensional world and was fascinated by architecture. Although graphic and building design are different fields, they both use the same kind of thinking and strategies. Working in the building design office provided me with the opportunity to look back and see something that will be there for a very long time, with people living in it and enjoying it.
What do you enjoy most about teaching/working in the trades industry, especially as a female?
I am privileged to be in a position to help shape the future of our built environment by guiding our students as they advance and achieve their potential. I enjoy preparing them to become productive professionals with a positive impact on the industry. Honestly, I do not think about my gender as I am too occupied with creating thinking minds.
How does the training at VU Polytechnic help prepare students for work in the trades industry?
Training at VU Polytechnic is based on a hands-on learning approach. Hands-on learning is a functional part of every lesson plan and provides students with the opportunity to make mistakes and learn through trial and error. Students have the opportunity to practice their critical thinking and experiment in class rather than on the job. In industries where precision is especially important, such as building design and construction, mistakes need to be identified upfront to avoid becoming a big problem.
In your opinion, what do you think are the most important skills needed to work in trades?
Apart from technical skills, soft skills such as critical thinking and problem-solving are crucial for building practitioners. The ability to envision the project as a whole and adjust it when needed is critical not only from the budget perspective but from the scheduling side as well. Problems are a normal part of any business and the ability to adapt and know what to do when they arise is essential in solving them.
Both verbal and written communication skill is also of high importance. Building practitioners work closely with engineers, clients and construction workers. Communicating your idea and message with care and efficiency is a must.
What are your top tips to current or prospective students who are interested in a trades career, especially as a female?
Build your support network. Surround yourself with mentors, colleagues and friends coming from the same industry who can provide you with a piece of advice and guidance. Also, network. Attend networking events and expand your network base. Find the right employer who will support you regardless of your gender. They are out there, believe me.