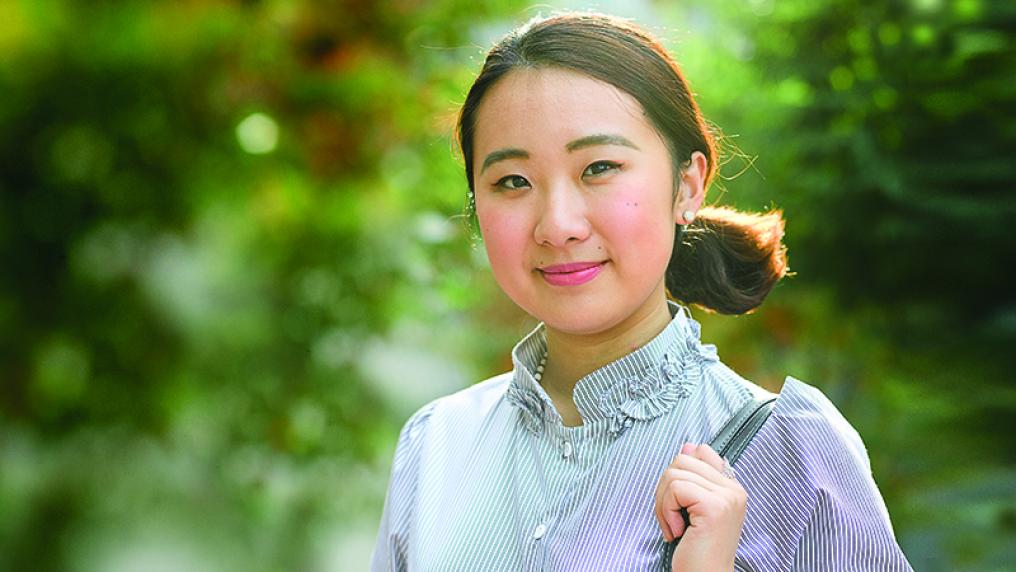 For me, the decision to study at VU has turned out to be a wonderful choice.
Danyang Zhan
Diploma of Business (Enterprise), Bachelor of Business (Accounting)
Prompted by her parents to live abroad, Danyang Zhang knew she made the right choice when she signed up to study at Victoria University.
"My parents wanted me to go overseas to have a different experience," Danyang says.
"For me, the decision to study at VU has turned out to be a wonderful choice," she says.
A tour guide for international visitors, Danyang is in the final semester of her business degree at VU, having transferred from her home institution, Liaoning University, in 2014.
Under VU's partnership with Liaoning, students can complete a two-year VU diploma (including English for Academic Purposes) at Liaoning University, then transfer to correlating degrees in business or information technology at VU.
Students who transfer through this pathway enrol directly into the second year of the bachelor degree at VU, and complete the degree in only two years. Alternatively, students can continue to a Liaoning University bachelor degree.
"Studying in China helped me prepare for VU in many ways," she says.
"I studied hard on learning English, which was a kind of language preparation for my further studies."
Having been part of the VU community for the past two years, Danyang says she enjoys the University's sense of teamwork and multiculturalism the most.
"In China, we have teamwork studying but with people from the same culture.
"Studying at VU, I've had the opportunity to study with people from all different cultures and when we work in teams, I find it sparks many great ideas in me."
When she's not preparing for her final exams, Danyang says she loves exploring Melbourne's natural assets.
"I really enjoy the scenery in Melbourne, such as the Great Ocean Road and Phillip Island.
"You don't have to look very far to see why Melbourne gets its reputation as one of the most liveable cities in the world."
Courses studied
Diploma of Business (Enterprise)
Bachelor of Business (Accounting)
Both of these courses are now offered as Bachelor of Business with a choice of major.