SAP-centric course pays off for Samson Akinyemi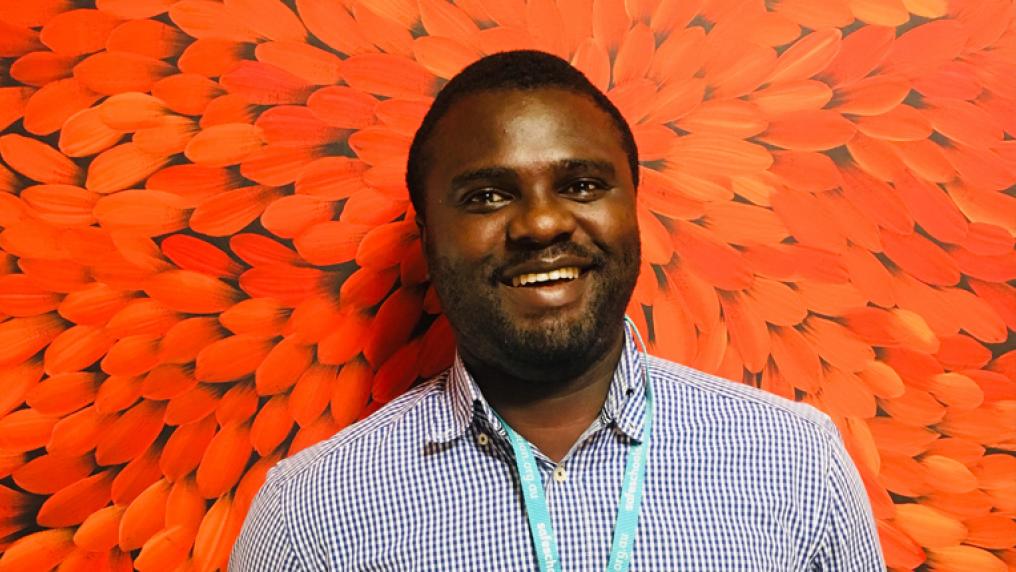 It is very easy for me to recommend Victoria University. I would recommend it to anyone who wants to become part of the enterprise resource planning (ERP) world.
Samson Akinyemi (Nigeria)
Master of Business Analytics
Samson Akinyemi says his decision to study a SAP-centric course at Victoria University in Australia has paid off and given him IT skills that are in high demand.
Samson was a business development executive with a leading consulting firm in Lagos, Nigeria, before he came to Australia.
My decision to study at VU was based on its SAP-centric course, which I presumed would aid my transition into the Australian workforce.
SAP stands for Systems, Applications and Products in Data Processing. VU's Master of Business Analytics focuses on Enterprise Resource Planning (ERP) systems and SAP business intelligence and analytics applications.
Samson says Australian companies were willing to meet with him after seeing his skill-set. "My various learning activities at VU included business intelligence systems, agile software development methodology, engaging with key business stakeholders and the use of diverse analytic tools."
While still at VU, Samson took advantage of VU's industry collaboration and SAP Next-Gen lab to complete a project as a data analyst with AusNet Services, which owns and operates the Victorian electricity transmission network and two energy distribution networks.
He then worked as a business analyst at The Foundation for Young Australians, customising an ERP system and supporting the implementation of a new Customer Relationship Management (CRM) system. His next job as a business analyst was at Australian Volunteers International, where he developed and implemented processes and systems to meet the organisational objectives.
Samson is now a Business Analyst at the Victorian Government's Department of Health and Human Services, working with Family Safety Victoria on the implementation of recommendations from a Royal Commission into Family Violence.
He says it is his dream job. "The key recommendation is to develop a bespoke Central Information Point which holds historical information about perpetrators using data collected from Victoria Police, the court system, correctional services and child protection agencies. That information enables practitioners to assess risk levels and ensure prompt service delivery for victims of family violence".
My role affords me the opportunity to engage with a wide range of stakeholders, which is what I need at this stage of my career for a better understanding of the Australian business and government culture.
Samson is hopeful that his current role will assist him in progressing to more senior roles such as a senior project manager.
"It is very easy for me to recommend Victoria University. I would recommend it to anyone who wants to become part of the enterprise resource planning (ERP) world. The curriculum reflects industry needs and is very up-to-date. One of my mentees from Nigeria is now enrolled in the VU Business School."