Pursuing her passion for skin care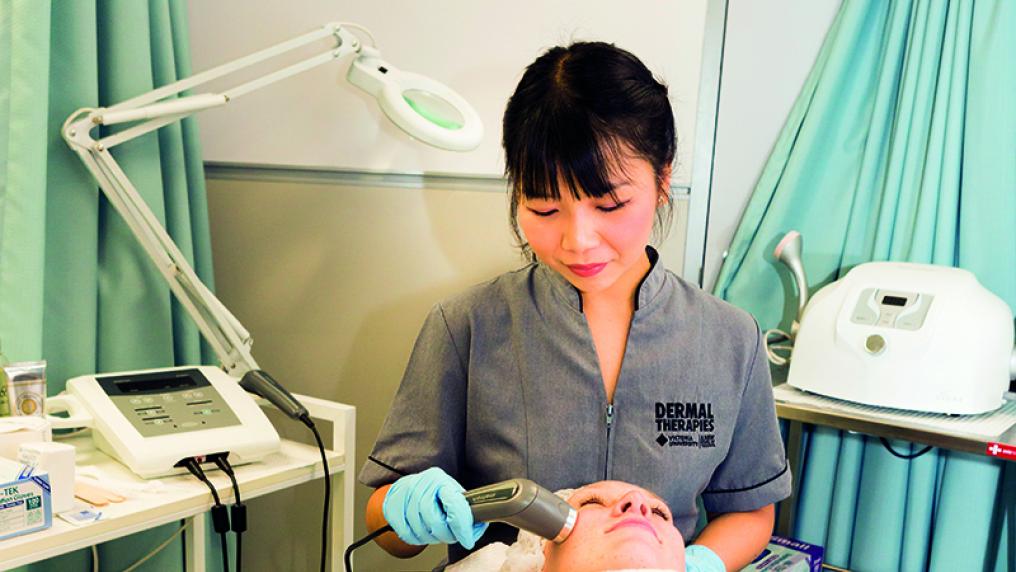 Through my course at VU I learned how to be strong-minded, independent, solve problems, and work within a team
Priscilla
Bachelor of Dermal Sciences
Priscilla moved to Melbourne from her hometown in Bali straight after high school to pursue her passion for skin care at Victoria University. Thanks to her degree, she now works at a leading Australian cosmetic and aesthetic clinic.
"I chose the Bachelor of Health Science (Dermal Therapies) because I have always been passionate about skin and I wanted to understand the scientific philosophy behind beauty, rather than just the glamorous side of make-up. I found that Victoria University provided this.
"Through my course at VU I learned how to be strong-minded, independent, solve problems, and work within a team, as well as be a confident team leader. These skills were gained through 'once-in a lifetime' experiences such as the practical placement component of the course, which gave me a deeper understanding of the concepts learned in class.
VU has provided a great range of support during my time studies. They were particularly supportive in helping me settle in and adjust to living by myself in a foreign country, and taught me how to handle any situation that life may throw at me.
"It's not merely the academic knowledge that VU delivers that has created my success; moreover it is the support and development of life skills that has prepared me for my career path and life after university. It is a result of having these skills that I am currently working at one of the leading cosmetic and aesthetic clinics in Australia."
Courses studied
Bachelor of Health Science (Dermal Therapies, now Bachelor of Dermal Sciences.