Pir's vision for sustainable tourism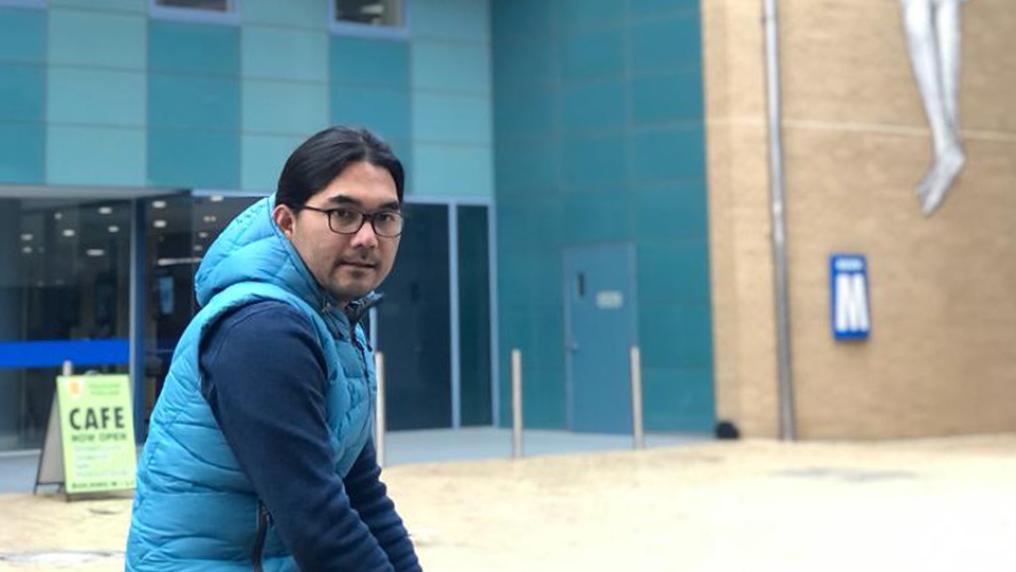 I am so proud to be a part of one of VU's research teams because it consists of such high-ranking scholars and academics, three of whom are my supervisors
Pir Owners (Indonesia)
Doctor of Philosophy (Integrated)
Before beginning his journey at Victoria University (VU), Pir Owners was living in his home city of Jakarta, Indonesia. There, he had been researching and teaching Communication Studies and Tourism at University Persada Indonesia Y.A.I since 2007. Following an Indonesian Government initiative proposing a new list of tourist destinations to replace Bali, Pir saw an exciting research opportunity in identifying what needed to be done to make Indonesian tourism sustainable for the future. Specifically, Pir was interested in focussing his research on how sustainable tourism practices could be developed in the Wakatobi Islands in Southeast Sulawesi.
Speaking to VU, Pir reflected on his study experience and how it is driving him towards achieving his goals.
An educational institution of which to be proud
In 2017, Pir enrolled in a Doctor of Philosophy (Integrated) at VU with a research focus on green economies in tourism. Pir chose to study at VU for many reasons, one being that VU's tourism research program is one of the best in the world. In fact, VU is ranked #35 in the world for Hospitality and Tourism Management research.
I am so proud to be a part of one of VU's research teams because it consists of such high-ranking scholars and academics, three of whom are my supervisors.
Pir brims with pride as he describes how VU's excellence in research on tourism surpasses that of many universities which have been established for longer, stating that he "could not be happier to be a PhD student at VU."
When Pir arrived at VU, he was amazed by the way VU's PhD program opened his eyes to new knowledge in the field of communication studies, and how well this intersected with sustainable tourism. He was also fascinated by the vast opportunities that this intersection of research would provide for him.
"I found later that, in my hometown, there are only a few people specialising in communication studies on sustainable tourism," he shares.
VU's integrated PhD program focuses on training students in best-practice research methods and how to present research in a variety of contexts, including journals and conferences. The course also offers expert supervision from researchers in the Institute for Sustainable Industries & Liveable Cities (ISILC).
Embracing the campus lifestyle
Pir was lucky enough to receive a full scholarship to study at VU from the  Indonesia Endowment Fund for Education (LPDP). Considering himself "blessed" to be supported by both the Indonesian Government and VU, Pir lists some of the facilities that he believes contribute to his successful research outcomes:
VU provides a very high-class library which enables me to delve deep into a substantial number of academic journals and articles. Also, there is a dedicated PhD student office that makes the life of doctoral students here so different compared to colleagues in my hometown.
Pir says that he is also blown away by the recreational facilities available to VU students, including a heated swimming pool and gym.
VU has created a diverse and inclusive university environment, offering flexible course delivery, and aims to provide students with the tools to help conceptualise and contextualise their research. Alongside world-class facilities, VU boasts a large list of government and industry partners. Other ways that VU supports integrated PhD students like Pir includes connecting students with other researchers, offering opportunities to participate in research festivals and competitions, assisting in scholarship funding applications, and providing guidance on publishing and promoting their findings.
An opportunity to give back
Through his research at VU, Pir has been able to see the results of his findings published in the book Making Indonesia 4.0 (Mewujudkan Indonesia 4.0). To Pir, this has felt like an incredible opportunity to make a contribution to his country.
When Pir finishes his PhD program this year, he will return to University Persada Indonesia Y.A.I where he will focus on the expansion of future research. Pir plans to develop a strategic research centre for communication science and sustainable tourism in Indonesia. According to Pir, VU has significantly contributed to this goal by providing him with the skills and knowledge that he requires to achieve this - particularly by enhancing his understanding of ethical thoughts and behaviours.
"​​Above all, VU provides a world-class education environment to students," says Pir.
When it comes to advising prospective students and sponsors, Pir's guidance is simple: make sure that VU is at the top of their list when considering higher education.