Partner spotlight: Gymnastics Victoria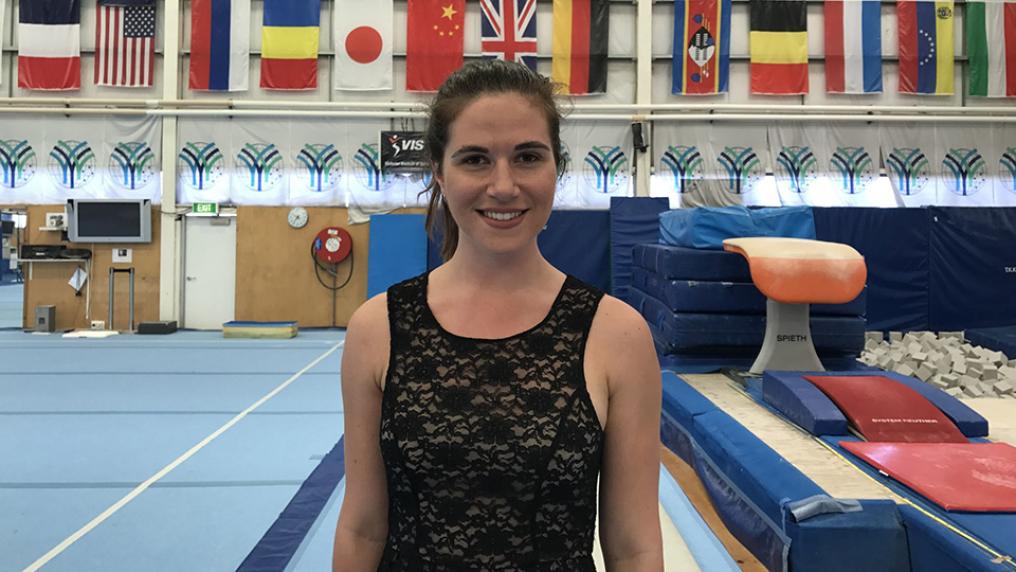 [Team members] have been able to use the time when their club is shut during lockdown to upskill in the areas of effective communication, emotional intelligence & managing workplace priorities.
Gen Simmons
General Manager of Marketing & Industry Development
We sat down with Gen Simmons from Gymnastics Victoria after Victoria University offered a suite of short courses and secured itself as the preferred provider for ongoing training to Gymnastics Victoria. 
Gen Simmons is the General Manager of Marketing and Industry Development at Gymnastics Victoria (GV). Before working with GV, Gen worked with a range of other sports bodies including Netball Australia, Racing Victoria and the Melbourne Rebels (Rugby Union). Gen is also the President of Women Sport Australia.
Since her year 10 work experience with the Hawthorn Football Club, Gen developed her passion and love for sports and endeavoured to take on as many opportunities as she could until she got her foot in the door.
I have always loved sport and the way that it brings people together. The sports industry is a great industry to work in as you are able to play a key role in shaping the next generation's love of sport and physical activity. It's so important to create that connection with movement from an early age and I feel like in this role with Gymnastics Victoria I get to play a key role in shaping that."
Currently, GV have been running some exciting promotions around the Tokyo Olympics,
We have two Victorian gymnasts competing – Tyson Bull in Men's Artistic Gymnastics and Emily Whitehead in Women's Artistic Gymnastics – so it has been fun to come up with some exciting ways to get the gymnastics community excited about supporting our sport at the highest level. While we had originally hoped to run some club based activities and in-person events, with Victoria in lockdown we have instead changed to photo competitions and letter writing initiatives."
In a long-standing relationship with Victoria University (VU), GV is currently offering VU Polytechnic's Leadership and Management short courses to their workforce while they have been unable to work in gymnastics clubs. Positive feedback on the training has been successful and a partnership extension with VU has been secured to continue ongoing training for the community.
There has been a positive impact to the GV community as club owners, managers and administrators have been able to use the time when their club is shut during lockdown to upskill in the areas of effective communication, emotional intelligence and managing workplace priorities." 
I look forward to continuing to grow the sport of gymnastics as we recover from the effects of COVID so that we can ensure all people are active and moving. We have some exciting plans in place to connect with Victorian Primary Schools to ensure a primary school kids are able to experience a taste of gymnastics and that classroom teachers feel confident to be able to teach the sport of gymnastics."
Gen has been an outstanding pioneer and leader within the sports industry and highlights the importance of sports in our daily lives,
I love the role that gymnastics plays in developing fundamental movement skills for young children through programs like Babygym and KinderGym. I also love that we have a workforce that is 83% female and that the sport created tangible job opportunities and career pathways for girls and women."
Gen encourages everybody to get involved in Gymnastics,
"If you're a parent then head down to your local club and get your kids to try a recreational gymnastics class. If you're a student then I would highly recommend looking into becoming a gymnastics coach – there is always plenty of demand for gymnastics workforce, the hours can work around your uni schedule and there are ways that you can make a career out of coaching too."
For more information on events and programs visit the Gymnastics Victoria website. You can also read more about VU Polytechnic's successful delivery of a suite of short courses to GV.