On the home stretch – from home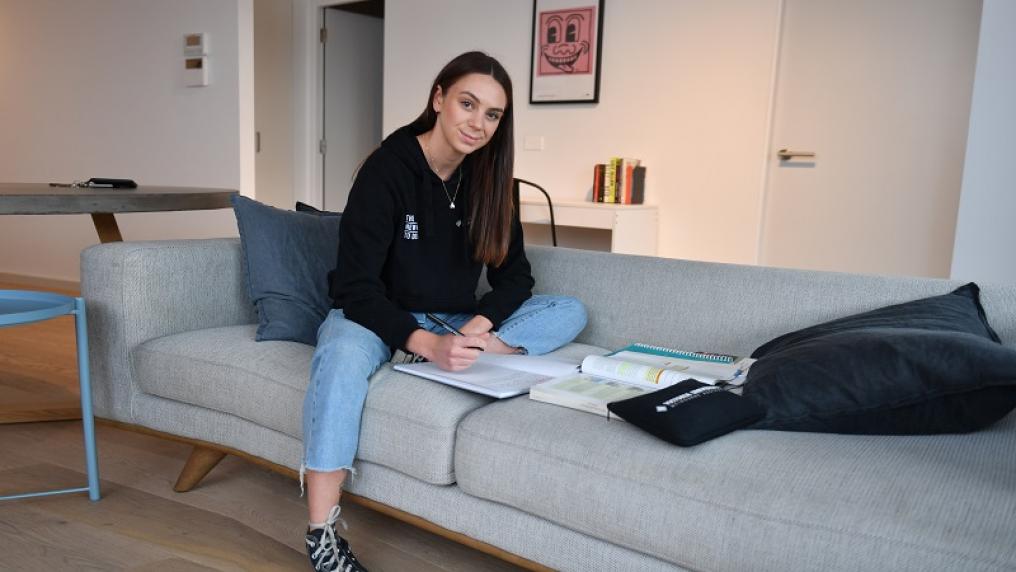 Being part of the VU community is something I've loved, especially meeting so many inspiring people and gaining network connections.
Jessica Almenara
Bachelor of Business (Marketing)
Photo courtesy Star Weekly.
Jessica Almenara is completing her final subject in the Bachelor of Business via remote learning, in some of the strangest times we've known. Starting her degree in Western Australia (WA), Jess made the brave solo move to Melbourne, and at Victoria University (VU) she was able to pick up where she left off. She's thrived with the VU Block Model, and gained practical experience that will give her a competitive edge.
"It feels surreal to be finally finishing my degree, especially in the current conditions – I'll have to postpone the extravagant celebrations I was planning and settle for a quiet dinner!
I began my business degree in WA then made the decision to defer and move to Melbourne – for both the challenge and the adventure. I applied for advanced standing at VU so I didn't lose any time or course credits.
I began with an accounting major but the beauty of VU's Business degree is that you get to sample the majors in first year, so I switched to marketing, which explores both my creative and logical sides.
I completed my work integrated learning (WIL) placement with VU as a marketing intern. It was a great opportunity to get practical experience in a range of marketing activities. Employers will ask if you've completed an internship, and I can proudly confirm I have. It gives you a huge competitive edge.
I've had more control over my studies with the VU Block Model. I've been able to balance work priorities with uni, thanks to the Block Model's single-unit approach. I also opted to do summer units, so I'll finish my degree months earlier and jump into the workforce sooner.
Two years after moving to Melbourne, I'm confident this was the best decision I've made. I'm excited to finish my degree with so much practical experience in a city full of opportunities!"