Megha's STEM leadership & cyber security success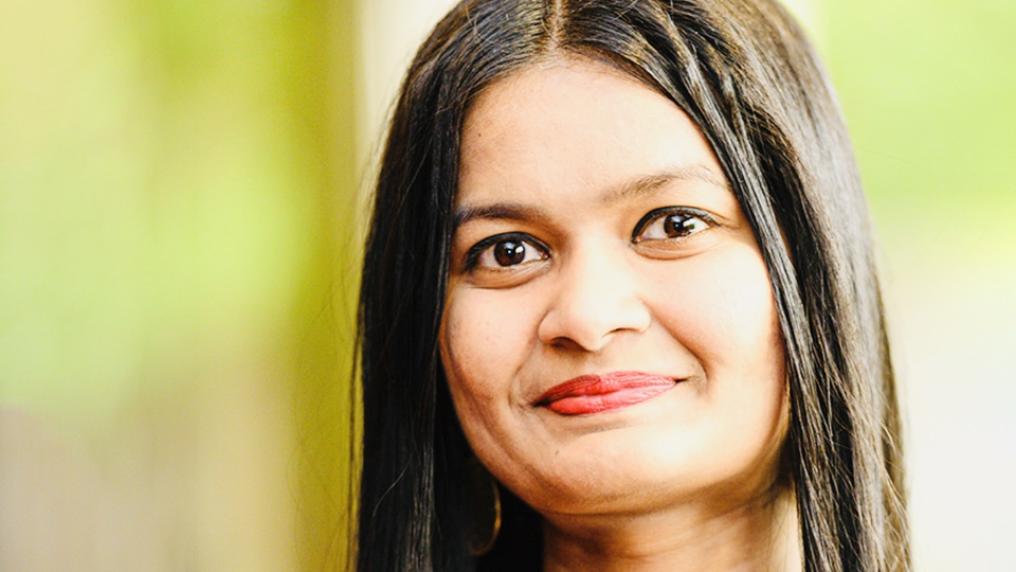 As part of the units in cyber security, I did several in-person labs – which were interactive sessions on ethical hacking, hands-on activities using the Kali Linux tool for penetration testing.
Megha Bote-Karanjkar
Master of Engineering (Telecommunications)
After moving Mumbai to Melbourne to pursue a Masters of Engineering (Telecommunications) at Victoria University, Megha Bote-Karanjka became fascinated by cyber security, systems, and how security teams mitigate risks. Now working in her dream job as a Cybersecurity consultant, Megha shares how she developed her technical skills, prepared for interviews, and advice for women in STEM.  
"I am from Mumbai, India. Coming from an entirely different cultural background, where spending a lot of money on daughter's education is not the ideal case, I am so fortunate to have such a supportive father, mother and elder brother who endorsed and encouraged me to move to Australia in 2017 to pursue Master of Engineering (Telecommunications & Cyber Security) at Victoria University.
"The course gave me flexibility to choose my subjects based on my area of interest. In my first year, I studied core telecommunications subjects like networking systems, satellite network design and mobile application design.
"In second year, I started to gain interest in the field of cyber security. It amazed me how hackers get control over the systems and cyber teams try to mitigate those risks, so I chose cyber security units to gain in-depth knowledge.
"Because of my Telecommunications studies, I had the foundation of understanding how networking and protocols work. An understanding of Network and its complex architecture acts as a pre-requisite component for understanding concepts involved in cyber security."
Ethical hacking
"The most valuable part of my master's degree was the practical learning. As part of the units in cyber security, I did several in-person labs – which were interactive sessions on ethical hacking, hands-on activities using the Kali Linux tool for penetration testing.
"With Kali Linux penetration testing, you initiate ethical, social engineering 'attacks' on a system, identify the vulnerabilities and understand how hackers could exploit the environment. It was interesting to use critical thinking and anticipate things from a third person perspective. 
"The integral part of labs were hands-on coding experience, running different commands within the tools to initiate web application and system based attacks and also learnt about vulnerability assessment and cryptography."
Making connections outside the classroom
"Because I was only female student in the whole classroom, this encouraged me to get involved with volunteering activities and great initiatives inside and outside of university life. While balancing full-time studies and a part-time job, I was an active member for various clubs and took leadership roles for WISE (Women in Science and Engineering) Club and others initiatives at Victoria University. These initiatives aimed to support and motivate female students to step into STEM fields.
"I was an Ambassador at Study Melbourne which is wonderful initiative run by Victorian Government to support communities globally to engage local and international students. Currently I am Ambassador for Women in Cyber Security; my role is to provide mentoring and guidance to woman and encourage them to achieve different career paths in STEM.
"I was also part of the Talent Connect Program at Victoria University, which taught me how to write a CV and prepare for an interview. It really helped me to brush up my soft skills.
"The extracurricular activities were really crucial for the initial CV screening procedures when I was looking for a job, which set me apart from other candidates."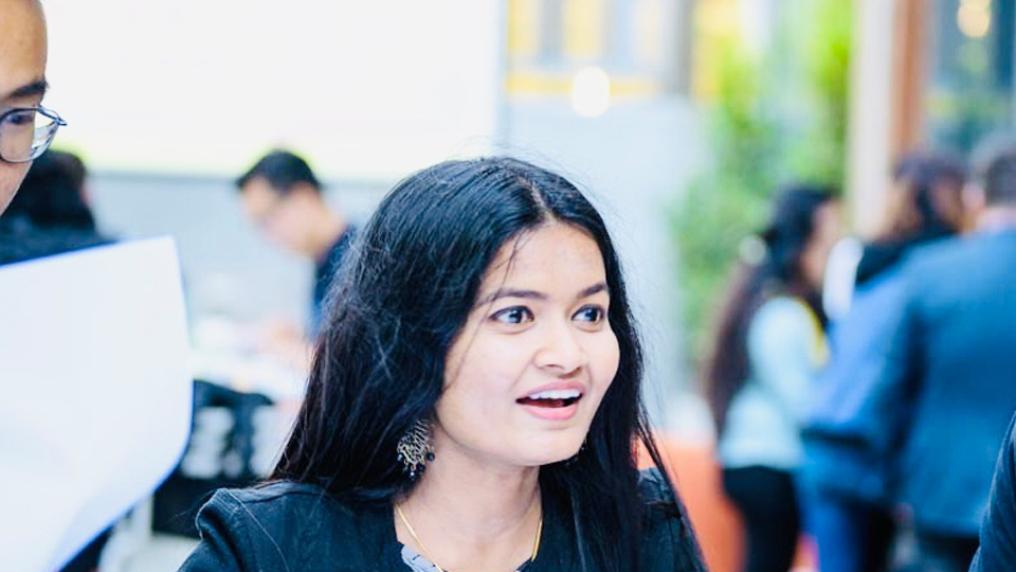 Megha at Study Melbourne Summer Fest
Securing a dream job
"I am currently working as a Cybersecurity Consultant for Capgemini. I wanted to be in the cybersecurity area, and this is a dream job that combines both: my interests and skills.
"I am working on exciting projects, in governance risk compliance (GRC), penetration testing, vulnerability assessment and patch management. My Master's degree gave me practical exposure to GRC security assessments and identifying vulnerabilities, which helped me while pursuing my job."
Advice for women in STEM?
"Women in tech can sometimes feel hesitant to get their first role because they might not feel confident as they don't tick all the boxes when they look at the responsibilities mentioned in the job description. Whereas men on the other hand apply for the same job and feel confident even if they tick some of the boxes.
"I would say, give it a go. No-one is perfect, but we can prove ourselves. I strongly believe a quote from Tom Peters - 'If a window of opportunity appears, don't pull down the shade.'
"Build and maintain a connection with people who have achieved great things in their career. That will help you to get career advice and guidance from them to achieve your goals. It's a great and efficient way to learn from others' experience and grow. 
"Explore social platforms and participate in discussions, extracurricular activities, workshops and competitions. You might get busy with your university schedules, assignments and part-time jobs, but you have to make this another priority. By doing this, you will stand out from the crowd.
"My dream is to see more women enrolling into technical fields. If I can see more women in STEM, that is going be fantastic."