Learning support, with support: Stephanie's story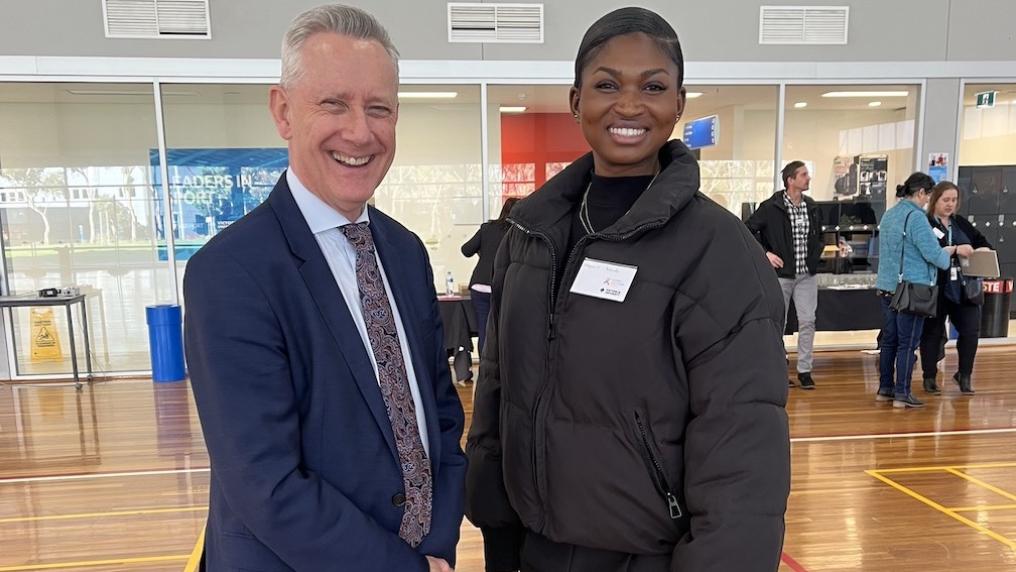 VU had a fantastic study model – the VU Block Model® – that worked really well with my life outside of study.
Stephanie Bolondo
Bachelor of Psychological Studies/Bachelor of Business
Victoria University's (VU) partnership with Autism Spectrum Australian (Aspect) strives to boost the workforce who support the 1-in-70 Australians who are on the autism spectrum, as well as help improve wellbeing of those on the spectrum.
We spoke to VU grad and Aspect support worker Stephanie Bolondo about how our partnership can benefit multiple communities – and how the skills she learnt at VU were immediately transferrable to her job now.
"VU's course structure appealed to me when searching for institutions to study with. There were multiple units in the course that related to my personal interests.
"Additionally, VU had a fantastic study model – the VU Block Model® – that worked really well with my life outside of study.
"After graduating, I was ready to take a step into the workforce and begin my career. I found out that Aspect had an opening for a Support Worker role – and I was excited to apply for the position."
Supporting people to thrive
"I am a Disability Support Worker at Aspect. We have participants come into the centre and take part in a wide variety of learning programs that have been crafted with different learning objectives.
"My role here is to support the participants through their learning, provide resources for their learning and assist them in reaching their goals.
"I really enjoy working with the participants. With so many wonderful personalities at Aspect, no two days are the same. 
"Every day, I am offered new and exciting opportunities to learn not only about the participants, but autism and how to embrace it.
"The team at Aspect have been highly supportive of me and have made me feel welcomed from my first day."
Skills transferred from study to real life
"I am able to apply the skills and theories taught in my degree and can continue to build on these skills regularly – for example, using theories of behaviour to help me better support the participants.
"This allows me to perceive behaviour cues and understand the underlying physiological and psychological reasons, and has provided me with a variety of different ways to approach and support a participants' needs."
A partnership that embraces uniqueness
"In my time working with people on the spectrum, I've learned that autism has many faces.
"Every participant I've worked with is so unique, with different talents and their own special interests – all of which should be celebrated and embraced.
"I think it's exciting for VU to partner with organisations like Aspect because it creates room for many career opportunities for students.
"This partnership can connect students that have a passion for support services with Aspect, a company that is equally passionate about support services, helping them kick start their career in the workforce.
"My advice to other students is don't be afraid to step into the workforce, and don't be afraid to take some chances. Try to view mistakes as learning opportunities and apply that learning in future employment endeavours.
"And don't be scared to step out of your comfort zone – that's where growth happens!"
Want more info on our partnership with Aspect? We're proud to be able to collaborate on our shared commitment to help improve health and wellbeing for people on the autism spectrum – and we're excited to be home to the first on-campus Aspect community centre in Australia. Read more.