Laura's decision-making diploma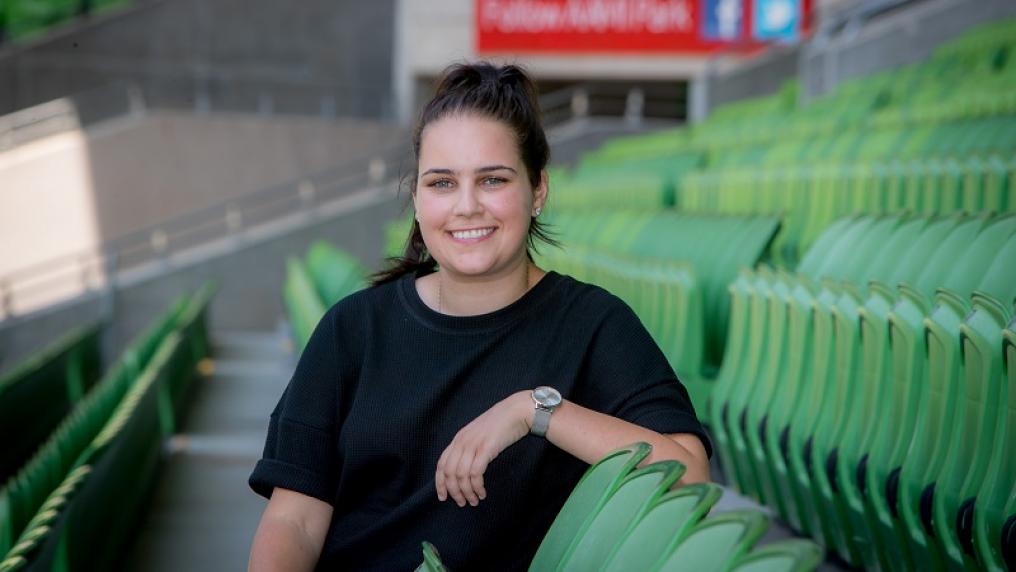 I really enjoyed the hands-on learning experiences during my VU studies and would wholeheartedly recommend it for anyone who is still making a decision on their career path.
Laura D'Aloia
Diploma of Sport Development, Bachelor of Sport Management/Bachelor of Business
After completing the Diploma of Sport Development, Laura D'Aloia decided to pursue her degree and an exciting career in sport management.
"I had been tossing up between studying exercise science or sport management. Ultimately, the course I completed at VU Polytechnic and the terrific industry placements were the deciding factor on the career path I have taken.
While studying for my diploma I got the opportunity to complete a work placement at Western Jets as a trainer. This helped me to decide that I wanted to pursue a career in the management and administration side of sport rather than the scientific.
Getting my diploma then opened up the opportunity for me to study the Bachelor of Sport Management and Bachelor of Business (Marketing) at VU. During my degree I volunteered at Collingwood Football Club and Softball Australia, before gaining paid roles at Australian Grand Prix and my current employer, Melbourne Victory.
My entry into Melbourne Victory began as I completed my 140 placement hours in the Membership department, which led to a role as a casual staff member. I volunteered one day a week in the Marketing department and soon earned a promotion as Membership Supervisor.
My long-term goal is to complete an MBA."