How Rachel became a champion of sport business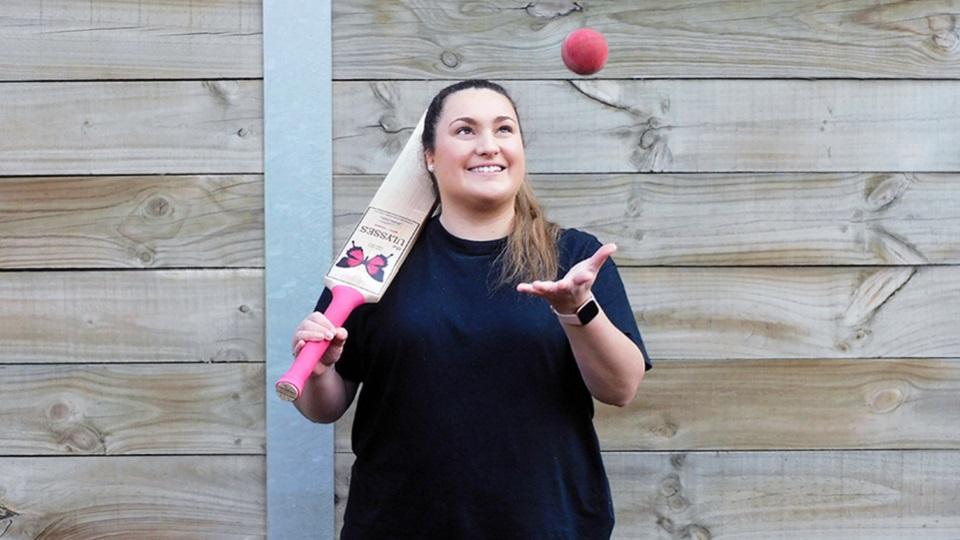 Both of my degrees opened up the practical, industry-based opportunities that I would never have thought possible.
Rachel Webb
Bachelor of Sport Coaching, Master of Sport Business and Integrity
As a lifelong cricket devotee, Rachel Webb is watching her dream career in sport come true. Rachel runs her own successful cricket coaching business, completed her degree in sport coaching, and recently completed her Master of Sport Business and Integrity at VU.
We chatted to Rachel about how the university's innovative approach – combining theory, practice, industry connections and a study tour – makes VU the smart way to study.
"From the first time I played cricket as 13, I was totally hooked. I played for both boys' and women's teams, and at 15 I began coaching which became a great passion. 
In Year 12 I got a scholarship with SEDA College in their Talented Player Program. I got to run school clinics for Cricket Victoria, which I continued for five years, and I worked with the Melbourne Renegades on match days.
Together with my supportive parents, I opened Cutting Edge Cricket, an indoor cricket training and coaching facility, where individuals and clubs can hire nets or engage one of our coaches.
The following year I started my Bachelor of Sport Coaching at VU. After completing it, I went straight into my Master of Sports Business and Integrity (now offered as Master of Sport Business), to enhance my expertise for my business.
Both of my degrees and my time at SEDA opened up the practical, industry-based opportunities that I would never have thought possible.
Being a female coach and business owner in a heavily male-dominated environment, the integrity side of the course allowed me to investigate situations similar to my own.
A highlight of my Masters was the study tour to Spain, to both Madrid and Seville. We got an insight into the sporting industry at professional and community levels and got the opportunity to network with leaders in the industry.
Doing a Masters may just seem like the next educational stepping stone for your career, but at VU it is more than that. It was also about the experience and making connections with people from all walks of life and educational backgrounds.
I felt incredibly lucky to have classmates from senior positions at Cricket Victoria and Cricket Australia, and form lifelong relationships with them. This is such a key benefit."