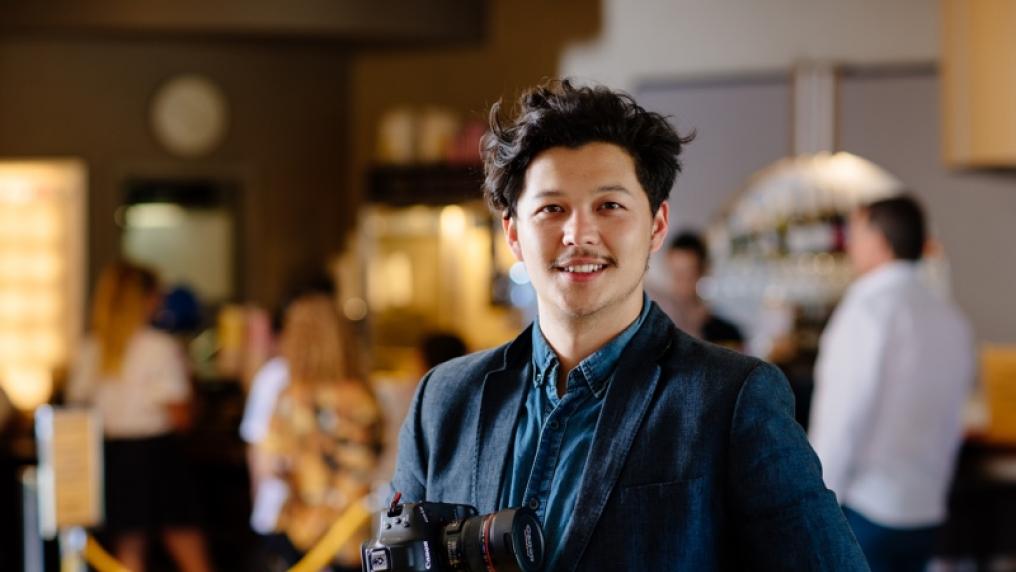 The best thing about studying at VU is the people I have met along the way. I am lucky enough to have met some fantastically creative and intelligent people who have not only inspired me, but supported me in my collaborative projects.
Benjamin Laut
Bachelor of Arts, Screen Media
Benjamin Laut has used skills and connections gained at VU to co-found an award-winning film production company.
"While studying I took on the role of arts curator and multimedia coordinator for Offset, VU's creative arts journal. I also worked part-time at a top-four bank, doing graphic design and corporate videography. These experiences really helped refine and develop the creative skills I was learning, and enabled me to develop a portfolio of work that I show potential clients.
Since starting my course at VU, I've also launched Wendyhouse Films with a friend. Our films have won several tertiary film awards at festivals around Melbourne. Through this exposure, we have been able to grow our company to the point where we are able to go into business offering commercial services to fund our creative projects. After graduating, my goal is to move to the US for either postgraduate study or work in the film industry."
Courses you can study
You may be interested in our Bachelor of Screen Media or Bachelor of Arts.