From the hallways of VU to employment in hospitality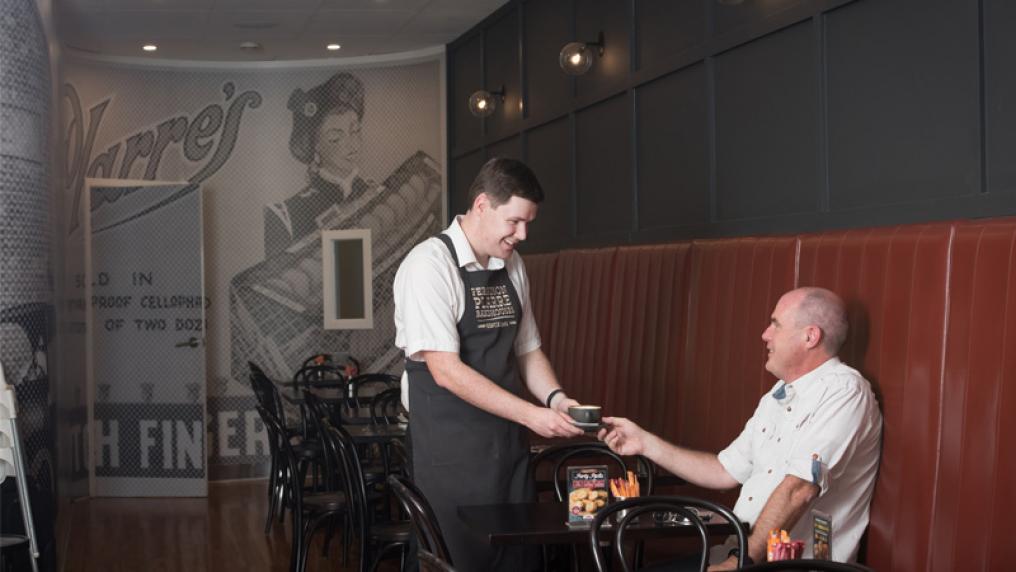 I've had work placements and gained skills and confidence working in garden maintenance, retail and supermarkets, cabinet making and hospitality.
Adam Furey
Certificate I in Transition Education 22301VIC
Adam Furey has enjoyed regular work placements over the past two years thanks to VU's strong industry connections, and was offered his first real job at the end of his last placement with Ferguson Plarre Bakehouses.
"My study has provided me with many opportunities to try different jobs in different places, and to figure out the kinds of jobs I'd be suited to. I would never have had these opportunities without VU.
I have undertaken several work placements in a range of industries, and gained skills and confidence in garden maintenance, retail and supermarkets, cabinet making, and hospitality. After my most recent placement, I was so excited to be offered my first real job as a kitchen hand at Ferguson Plarre Bakehouses. I work there two days a week.
Not only has VU given me the chance to be a uni student, my courses have prepared me well for employment. I have enjoyed the adult learning environment, independent travel, friendships and uni facilities such as the student study room, lounge, and fitness centre. The teachers are very knowledgeable and have always been supportive.
My next goal is to do well in my new job and hopefully move up to three days a week. I also plan to do some volunteer work in Gisborne, my home town, for a community service or charity."
Courses studied
Certificate I in Transition Education 22301VIC (superseded by Certificate I in Transition Education 22567VIC)
Certificate I in Work Education 22302VIC (superseded by Certificate I in Work Education 22566VIC)