Foot in the door to a stellar sports career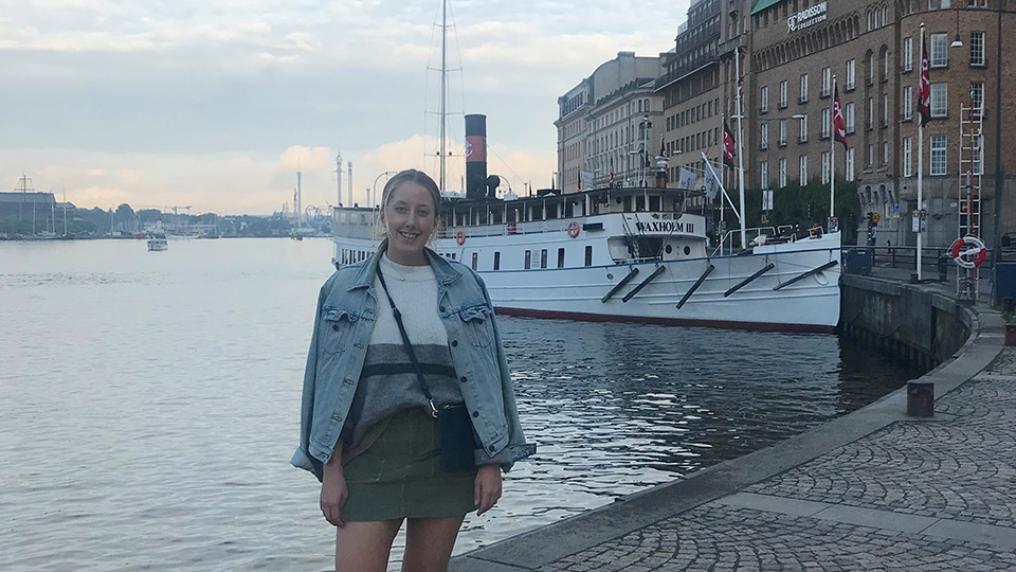 The practical nature of the education at VU equipped me with the skills to work with athletes and general populations alike.
Cecilia Pettersson (Sweden)
Bachelor of Exercise Science (Clinical Practice)
Thanks to Victoria University's (VU) strong focus on workplace learning, Cecilia Pettersson was set for success long before she graduated.
The former international student graduated with VU's Bachelor of Exercise Science (Clinical Practice) in 2019 and now works as a strength and conditioning coach at Melbourne Girls Grammar.
"I've always had an interest in sport, physical activity and the mental and physical benefits that come from living an active life," Cecilia, originally from the south coast of Sweden, says.
"Thus, when I found the course it became a natural next step for me," she says.
With a Bachelor of Business majoring in marketing management from Jönköping International Business School in Sweden, Cecilia had her first taste of Australian life during a semester exchange at another Melbourne institution.
Following her passion for sport, she ultimately chose to study exercise science at VU – a world-leading sports university that ranks ninth in the world for sports science (2020 ShanghaiRanking Consultancy Global Ranking of Academic Subjects).
During her degree she completed an internship at Maribyrnong Secondary College as assistant strength and conditioning coach and a year-long placement at Melbourne Girls Grammar (MGG), where she now works.
"Initially I wasn't sure if a school environment was for me, but I quickly found my feet and fell in love with what I was doing. 
"I was offered a job at MGG after completing my placement; it was a natural progression as someone was leaving their position as strength and conditioning coach and I had already spent a year there. 
"One of the things I love about working at MGG is that no day is the same, and that I get to make an impact on the lives of young women."
She says VU has been instrumental in her entry to the workforce.
The University's strong focus on practical learning is excellent.
"The practical nature of the education at VU equipped me with the skills to work with athletes and general populations alike, something which has helped me a lot at MGG."
Course studied