Basketball champ's secrets to study success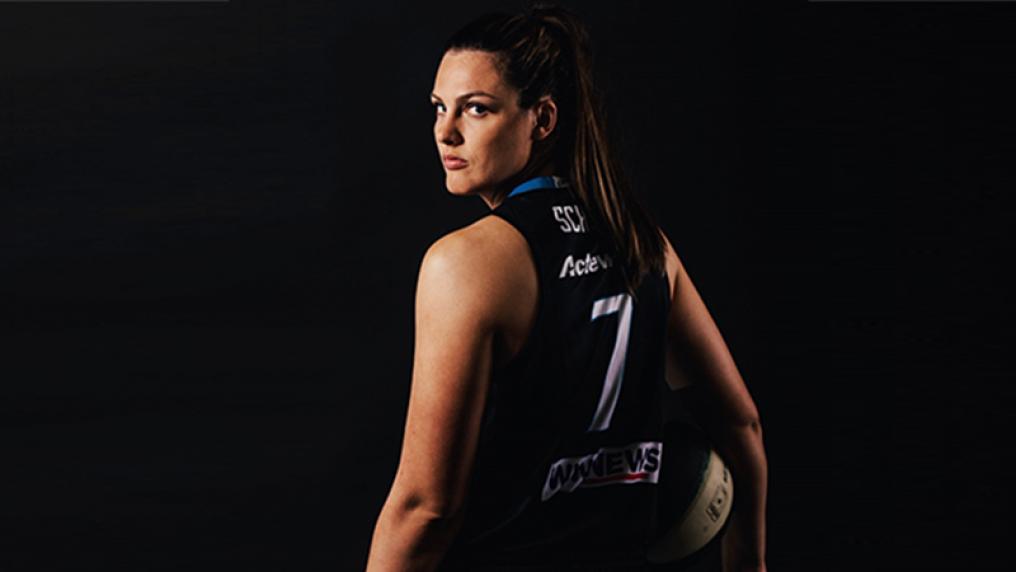 Studying has been crucial for my mental health – it's given me something else to focus on so I'm not thinking about sport 24/7.
Lauren Scherf
Bachelor of Physical Education and Sports Science
Pro basketballer and sport science student Lauren Scherf can see graduation just around the corner. Victoria University's 2017 student athlete of the year shares her tips on balancing study and professional sport, and what excites her about the future – in basketball and beyond.
A naturally gifted athlete
"I played loads of different sports growing up, but my skills and the gift of height gave me a distinct advantage in basketball. When I was a baby people would speak to me like an older child and Mum would respond, 'she's only one!'
"My playing highlights include back at age 11, making the school Primary Games. Then, when I went on to make the Australian team, and winning the WNBL 18/19 championship (with Canberra Capitals). With the Emerging Opals (Australian Uniroos) at the biannual World University Games, we won back-to-back gold in Taipei and Naples in 2017 and 2019. Winning VU's female athlete of the year in 2017 – with so many amazing athletes studying at VU – was so humbling."
Influences & idols
"Penny Taylor (retired Opals Olympian) and Cappie Pondexter (one of the best players in US WNBA history) were my basketball idols growing up. It was incredible to actually become Penny's teammate years later and learn from her.
"My Year 11 Health teacher, Ms Chada, inspired me to become a teacher; she engaged and cared about our wellbeing. That's the kind of teacher I hope to become."
Why bother with an education?
I love my course and I love VU. I pursued the subjects I loved at school – PE and Health – into the Bachelor of Physical Education and Sport Science.
"Education is so important – of course, athletes need to prepare for a career after sport. But studying has been crucial for my mental health – it's given me something else to focus on so I'm not thinking about sport 24/7.
"VU's elite student athlete program is one of the best in Melbourne. It helps you get the best out of your studies, and you can negotiate schedules with teachers when training and competing gets too much. VU provided financial assistance and scholarships for travel too."
Looking to the future
"My next goal is to play professionally in Europe – Italy, Spain or France would be amazing. I plan to return to VU and complete the Master of Teaching so I can teach after I retire from basketball.
"At 23, I hope I've got many years of basketball ahead of me. For now I'm just happy to play as much as I can – while I can!"