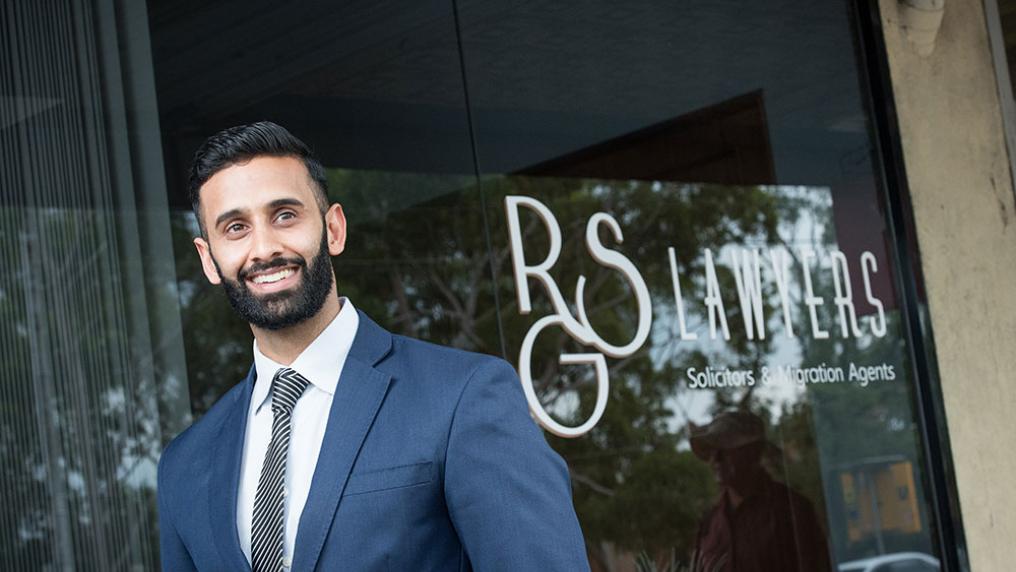 Studying at VU equipped me with skills I apply in my legal practice to this day.
Farnhan Rehman
Bachelor of Laws/Bachelor of Arts
Since completing his studies at VU, Farhan Rehman has become principal of a law firm and presents to audiences across the globe - all while continuing to nurture his hip hop career.
"I was raised with the ideology that one should help others and contribute to society, so I'm proud that my business has provided jobs and opportunities for others.
My greatest achievements include being admitted to legal practice and registering as a migration agent, becoming a partner of my law firm in Melbourne, setting up a branch in my hometown of Wagga Wagga and expanding my business overseas.
My firm RSG Lawyers & Associates specialises in administrative law; including immigration law, government departments, compliance advice and assisting clients investing in Australia. 
RSG Lawyers was independently nominated for Australia's Top 50 Law Firms in 2016 and has reached a number of milestones including signing an agreement with a Canadian law firm in 2019, allowing for  investment opportunities for both firms' clients into Australia and Canada. We also have strategic alliances in Mauritius and Dubai.
The firm's success has much to do with working with a great team and alongside an outstanding business partner.
Studying at VU equipped me with leadership skills, confidence, a sense of responsibility and knowledge, all of which I apply in my legal practice to this day. The University's social environment enabled me to make valuable connections with other students who remain within my network – and these people have added to my success.
As well as being a partner at RSG Lawyers and a migration agent, I am a hip hop artist. I headed the 2016 pro-bono Homeless Legal Outreach Program (HLOP) and regularly speak in Africa and the Middle East on behalf of various organisations. I plan to conduct more seminars and motivational talks at schools to inspire the youth of today and, of course, finish my mix-tape!"